Dow inched up 1 (good enough for a new record), advancers just ahead of decliners & NAZ went up 8. The MLP index fell 1+ to the 499s & the REIT index was off 1+ to the 319s. Junk bond funds were mixed & Treasuries pulled back. Oil rose fractionally in the depressed $77s & gold had a tiny rally.
AMJ (Alerian MLP Index tracking fund)
| | | | | | | |
| --- | --- | --- | --- | --- | --- | --- |
| CLZ14.NYM | ....Crude Oil Dec 14 | ....77.78 | ...0.38 | | (0.5%) | |
Free Stock Trend Analysis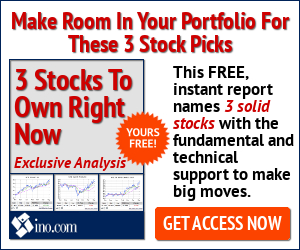 Ukraine said separatists in 4 rebel-held towns in the east have announced a full mobilization, as Germany warned of renewed violence & the EU threatened further sanctions against Russia. The draft was declared as "mercenaries" in the rebel regions of Donetsk & Luhansk continued to amass weapons a spokesman for the Ukrainian National Security & Defense Council said. "Everything suggests that the parties are making renewed preparations for violent conflict. We have to prevent that," the German Foreign Minister said. The US, S & EU are threatening to tighten sanctions after they accused Russia of continuing to arm rebels in eastern Ukraine, where a cease-fire has crumbled in the past week. Russian pres Putin has denied military involvement in the conflict. At least 4K have been killed & 9K wounded in the conflict, according to UN estimates. EU foreign ministers will discuss "restrictive measures" against Russia when they meet next week to review developments in Ukraine, a spokeswoman for EU foreign-affairs said. German Chancellor Merkel said further economic penalties aren't planned for now as the EU is considering expanding sanctions on Russians to people associated with "illegal" elections in rebel-held areas of Ukraine. Even so, the bloc's focus is on the humanitarian situation & "actually getting a cease-fire," Merkel said. "Beyond that, further economic sanctions aren't planned for the moment," she said. "And we are certainly examining all reports that say weapons are being shipped into the region again. That certainly wouldn't contribute to stabilizing the situation." The US & its allies are stepping up criticism of Russia after a Nov election by the separatist republics of Donetsk & Luhansk raised tensions & threatened to plunge the region into open warfare again. With sanctions compounding the impact of falling oil prices, the central bank in Moscow said yesterday that Russia's economy will probably stagnate in 2015.
Ukraine Says Rebels Calls Draft Amid New Conflict Concern
Photo: Bloomberg
IBM, a Dow stock, doesn't plan to lock itself into another precise earnings forecast after ditching its long-held goal for 2015 profit. CFO Martin Schroeter said IBM is unlikely to put in place another "absolute" EPS roadmap. He said there's still value in laying out the complex company's strategy for investors. "We are going to have to be as transparent as we have been about the business and what it can earn over time," Schroeter said. Last month, CEO Ginni Rometty tossed out the company's goal to reach $20 in adjusted EPS by 2015 after sales dropped for a 10th straight qtr & demand for servers & other hardware dwindled. Rometty, who took over in 2012, had been trying to transform IBM while adhering to the 5-year profit forecast laid out by her predecessor. The company has said it will provide an update on its financial projections in Jan. IBM is under pressure to manage through a shift in corp spending that has been a drag on revenue. Technology customers are increasingly moving data & software to the cloud, instead of on-site servers, lessening the demand for IBM hardware & the sales & maintenance staff who support it. The company has said it expects adjusted profit to fall this year for the first time since 2002. Schroeter today said the company still expects about $7B in cloud-related sales next year, with $3B of that coming from new offerings & the rest from old products shifted to be delivered via the cloud. While IBM has used deals to bolster its cloud portfolio, Schroeter said he expects to fall short of the projection for $20B in acquisitions laid out in 2010. The technology giant isn't looking to do a large, transformative takeover. The stock lost 19¢. If you would like to learn more about IBM, click on this link:
club.ino.com/trend/analysis/stock/IBM?a_aid=CD3289&a_bid=6ae5b6f7
IBM Won't Give Exact EPS Goal After Ditching Forecast
International Business Machines (IBM)
DR Horton, the largest U.S. homebuilder by revenue, reported a bigger profit & a 38% jump in orders for its fiscal Q4. EPS of 45¢ compared 40¢ a year earlier. Under Donald Tomnitz, who stepped down at the end of the qtr after 16 years as CEO, & his successor, David Auld, DHI has increased buyer incentives to boost sales. Orders for the qtr rose to 7135 homes with a value of $2B, compared with 5160 houses valued at $1.4B a year earlier. The builder completed 8612 sales, up 25% from the same period in 2013. "We feel pretty good about kind of where we are in the market and what's taking place out there," CEO Auld said. "If we just execute and do what we can do on a day-to-day basis, we should have a great three-year to five-year run." While EPS missed the estimate of 48¢. Homebuilding revenue rose to $2.4B from $1.8B a year earlier. For fiscal 2015, DHI expects to complete sales on 34½K-37½K homes for $9.5-$10.5B, up from this year's 28.7K houses for $7.8B. The gross sales margin will be 19.5-20% in the Q1-2015, compared with 20.5% in the latest qtr, the company said. New houses in the US sold at an annual rate of 467K in Sep, the fastest in 6 years. That's still 29% below the average pace since 1963. The stock rose 52¢. If you would like to learn more about DHI, click on this link:
club.ino.com/trend/analysis/stock/DHI?a_aid=CD3289&a_bid=6ae5b6f7
D.R. Horton Reports Bigger Profit as Home Orders Jump
D.R. Horton (DHI)
Stocks want to go higher, but they need a reason. That's the problem. Obama is negiotating a trade agreement with China to reduce tariffs. However, any agreement will have to be approved next month at the earliest. The idea is that more trade could bring jobs to US businesses. Oil is stuck at depressed levels which will impact energy companies & could be felt by some of the MLPs. The MLP index after a RECORD selloff last month has been stumbling around 500 with increased volatility versus the record high of 539 at the end of Aug. But Dow is still up 1K YTD.
Dow Jones Industrials