Dow rose 77, advancers over decliners 5-2 & NAZ gained 23. The MLP index went up to the 449s (& up sharply from the lows under 410 earlier this year) & the REIT index added 2+ to the 334s. Junk bond funds were mixed & Treasuries sold off. Oil climbed higher in the 57s & gold is aiming for 1200 again.
AMJ (Alerian MLP Index tracking fund)
| | | | | | |
| --- | --- | --- | --- | --- | --- |
| CLM15.NYM | ...Crude Oil Jun 15 | ...57.15 | .....0.01 | (0.0%) | |
| | | | | | | |
| --- | --- | --- | --- | --- | --- | --- |
| GCJ15.CMX | .....Gold Apr 15 | ....1,186.00 | ...10.80 | | (0.9%) | |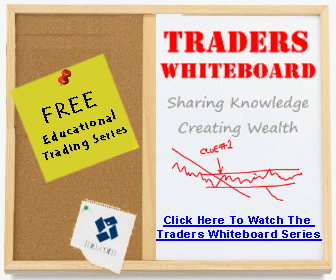 Greece reshuffled its bailout-negotiating team, reining in Finance Minister Yanis Varoufakis, after 3 months of talks with creditors failed to unlock aid & a meeting with his euro-area counterparts ended in acrimony. The coordination of day-to-day efforts to strike a deal with creditors was handed to Deputy Foreign Minister Euclid Tsakalotos, a Greek gov official. Varoufakis's role will be limited to supervising the political negotiations with euro-area member states & the IMF. The meeting in Latvia on Fri descended into name-calling as the currency bloc's finance ministers hurled abuse at Varoufakis, accusing him of being a time-waster, a gambler & an amateur. Still, the academic-turned-politician in the gov of Prime Minister Tsipras remains popular at home. The change comes as Greece struggles to amass cash to pay its pensioners & employees this week. Europe's most-indebted state is counting on deposits of local govs, cities & other funds to meet end-of-month payments of over €1.5B ($1.62B) after euro-area finance ministers on Fri said they won't disburse more aid until bailout terms are met. State coffers will be further strained on May 6, when Greece needs to find €200M for an IMF payment. The changes come as 2 opinion polls published over the weekend showed a continuing drop in support for the gov's confrontational stance in talks with the euro area & the IMF. More than half of respondents in one poll said the gov should compromise even if creditors reject Greek demands.
This is the day. Do you have your Apple watch? If you ordered early & fast, chances are you finally got that little Apple wonder for your wrist. But if you didn't order right away on Apr 10, you're going to be cooling your jets... because you're not getting it anytime soon. There is criticism that Apple (now a Dow stock) is handling this whole watch rollout badly ... very badly. It lined up young stars to get these watches early (& likely for free). There are other ways Tim Cook is "cooking" his own goose. It turns out lots of average Americans have no idea the hoops they have to go thru just to get one of these things. There was confusion nationwide among folks who popped into the stores on Apr 10, thinking they could buy the watch, when in fact, they could only look at it & buy it online? Even now... good luck nabbing one of these things quickly, or easily. You can't just walk into a store & get one. You have to set up an appointment, & order online again, to have them send it to your home. This high priced watch may not be a big hit. For the time being the bulls are still in command, taking the stock up 2.67. If you would like to learn more about AAPL, click on this link:
club.ino.com/trend/analysis/stock/AAPL?a_aid=CD3289&a_bid=6ae5b6f7
The Bad Apple Watch Rollout
Apple (AAPL)
Mylan's (MYL) board of directors unanimously rejected unsolicited takeover interest from Teva pharmaceuticals (TEVA), saying the proposal did not meet any criteria that would convince the board to consider a sale. MYL's CEO said although the board has been open to any path forward, it won't consider offers that 'grossly undervalue' the company. "Mylan's Board unanimously determined that Teva's proposal grossly undervalues Mylan and would require Mylan's shareholders accept what we believe are low-quality Teva shares in exchange for their high-quality Mylan shares in a transaction that lacks industrial logic and carries significant global antitrust risk," he said. MYL stock dropped 3.06 to 73.01 & TEVA lost 1.41 to 63.
Stocks are rising on hopes for AAPL to have another excellent earnings report after the close tonight. Maybe. maybe not. The iPhone remains its big money maker & the company is hoping the iWatch will lead its fortunes going forward. This advance brings back the old maxim about buy on the rumor & sell on the news. Meanwhile the future for Greece is going from fuzzy to grave. That could impact a lot of companies around the world if Greece does not get its loans extended. The popular stocks averages are at or very near record closes with a lot of worries on the plate. Stocks need a dose of reality.
Dow Jones Industrials