Dow climbed 57, advancers over decliners 3-2 & NAZ gained 11. The MLP index rose 3 to the 438s & the REIT index added 2+ to the 334s. Junk bond funds inched higher & Treasuries advanced. Oil is up to 51 & gold is above 1200 once again.
AMJ (Alerian MLP Index tracking fund)
| | | | | | | |
| --- | --- | --- | --- | --- | --- | --- |
| CLK15.NYM | ...Crude Oil May 15 | ...51.02 | ....0.23 | | (0.5%) | |
| | | | | | | |
| --- | --- | --- | --- | --- | --- | --- |
| GCJ15.CMX | ....Gold Apr 15 | ......1,207.50 | ...13.90 | | (1.2%) | |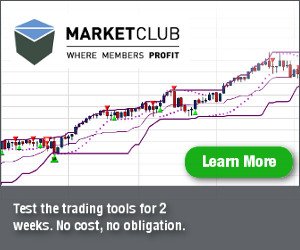 US import prices fell in Mar as rising petroleum costs were offset by declining prices for other goods, a sign of muted inflation that supports the view the Federal Reserve will probably not raise interest rates in Jun. The Labor Dept said import prices dropped 0.3% last month after a downwardly revised 0.2% gain in Feb. The forecast was for import prices slipping 0.3% after a previously reported 0.4% increase in Feb, when prices advanced for the first time after declining for 7 straight months. In the 12 months thru Mar, prices plunged 10.5%, the largest drop since Sep 2009. Lower crude oil prices & a buoyant dollar have dampened price pressures, leaving inflation running well below the Fed's 2% target. Officials at the central bank view the low inflation environment as transitory. But the combination of low inflation & weak economic growth in Q1 has prompted many to push back rate hike expectations to later in the year with some believing monetary policy tightening will only begin in 2016. Last month, imported petroleum prices rose 0.8% after jumping 5.2% in Feb. Import prices excluding petroleum fell 0.4% in Mar after dropping 0.3% in Feb. Imported food prices fell 1.1% after being unchanged in the prior month. Export prices edged up 0.1% last month after slipping 0.2% in Feb. Export prices declined 6.7% in the 12 months thru Mar, the largest drop since 2009.
The leaker was right. General Electric, a Dow stock, plans to sell the bulk of its $30B real estate portfolio over the next 2 years as it returns to its industrial roots, & has set a share buyback plan of up to $50B (the 2nd-largest ever). Blackstone Group (BX) & Wells Fargo (WFC) are buying most of the assets of GE Capital Real Estate in a deal valued at about $23B. GE said it had letters of intent to sell an additional $4B of commercial real estate to other buyers. The total deal is the biggest in the commercial property market since BX's acquisition of office landlord Equity Office Properties Trust in 2007 for $39B. GE has been selling off its property investments globally as it focuses on improving earnings from sales of products such as jet engines, generators, electric grid gear & oil field equipment. The company expects earnings from its aviation, power & water, & other industrial businesses to account for about 90% of total earnings by 2018. The units made up just over half of profit in 2013. The company will take after-tax charges of about $16B related to the restructuring in Q1, of which about $12B would be non-cash. Real estate accounted for about 7% of GE Capital's total assets of $499B related to continuing operations as of Dec 31. GE said it expected to reduce its share count to 8-8½B by 2018. GE had 10.06B shares outstanding as of Jan 31. The repurchase program, which will be partly funded by $35B from divs from GE Capital. GE stock jumped 2.24 (9%). If you would like to learn more about GE, click on this link.
club.ino.com/trend/analysis/stock/GE?a_aid=CD3289&a_bid=6ae5b6f7
General Electric (GE)
After months of anticipation, the Apple Watch is here, with pre-orders & in-store demos beginning. This will be the first new major product category for AAPL since the iPad was released 5 years ago, & investors will be watching early sentiment. "The future is in wearables," said Eric Migicovsky, founder of the smartwatch, Pebble. The brand first popularized the smartwatch in 2012 on crowdfunding site Kickstarter & has sold 100K watches. But some are skeptical that the Apple Watch will be an overnight success. With a market cap of $734B, the future of AAPL is not contingent on the success of the watch, but the company hopes that the product will be one more reason to keep users on its operating system. AAPL has sold 700M iPhones to date,
but has faced growing competition from Android & Chinese maker, Xiaomi. The stock was up an unimpressive pennies. If you would like to learn more about AAPL, click on this link.
club.ino.com/trend/analysis/stock/AAPL?a_aid=CD3289&a_bid=6ae5b6f7
Apple (AAPL)
Stocks are closing out the week on an up note. The sale of assets by GE along with a major stock buyback program is what investors like to see. But economic fundamentals are what really counts when valuing stocks. Next week will bring the first wave of earnings & they are expected too be short of spectacular. The decline in the unemployment rate looks good. However jobs lost are being replaced with lower paying jobs resulting in little gains in household income. Dow is hovering around 18K, where it was in Dec.
Dow Jones Industrials