Dow climbed 117, advancers over decliners 5-2 & NAZ added 30. The MLP index went up 2+ to the 432s & the REIT index gained 3+ to the 343s. Junk bond funds crawled higher & Treasuries did little after selling in the PM. Oil shot up 6% after momentum was ignited by Saudi Arabia's move to raise its prices for sales to Asia for a 2nd-straight month & gold jumped over 1200.
AMJ (Alerian MLP Index tracking fund)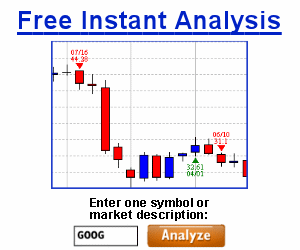 | | | | | |
| --- | --- | --- | --- | --- |
| CLK15.NYM | ....Crude Oil May 15 | ....51.99 | ...2.85 (5.8%) | |
Federal Reserve Bank (FED) of NY pres William Dudley said the path of interest-rate increases is likely to be "shallow" once the FED starts to tighten, & recent economic weakness probably won't persist. The timing of the first rate increase since 2006 "will be data dependent and remains uncertain because the future evolution of the economy cannot be fully anticipated," he said today. "I anticipate that the path will be relatively shallow" as "headwinds in the aftermath of the financial crisis are still in evidence." This reinforced Janet Yellen's message that borrowing costs are likely to remain low after the FED raises its benchmark rate above zero. These comments were the first from the inner core of the FED leadership after a report Fri showed payrolls expanded less than anticipated in Mar. Last month the FED dropped an assurance that it will be "patient" on the timing of tightening, while also reducing its forecasts for the benchmark rate. Yellen said after the meeting that the change in guidance doesn't mean the FED will be "impatient" to start raising rates, a phrase Dudley repeated. How financial markets respond to the FED's actions will help determine the pace of rate increases, said Dudley, the central bank's chief liaison with Wall Street. "If we raise interest rates and portfolios perform poorly, that's likely to slow us down," Dudley said. On the other hand, "if financial market conditions do not tighten much in response to higher short-term interest rates, we might have to move more quickly," he said in his prepared remarks. US employers added 126K workers to payrolls last month, the smallest gain since Dec 2013, weaker than the most pessimistic forecast, according to a report from the Labor Dept Fri. He will be watching "to determine whether the softness in the March labor market report evident on Friday foreshadows a more substantial slowing in the labor market than I currently anticipate." He added that slow Q1 growth largely reflected temporary conditions, including unusually harsh winter weather. A pickup in growth will "lead to a further reduction of labor-market slack," with unemployment approaching 5% by H2-2015. He also said inflation will "begin to firm" later this year. "If this labor-market improvement continues and the FOMC is reasonably confident that inflation will move back to our 2 percent objective over the medium-term, then it would be appropriate to begin to normalize interest rates," he said. "In my view, it would be a cause for celebration."
Duke Energy agreed to repurchase $1.5B of its common stock under an accelerated stock-repurchase program. The utility will make a payment of $750M each to Goldman Sachs (GS) & JPMorgan Chase Bank (JPM), a Dow stock, in exchange for an initial delivery of 8.3M shares from each of the banks. In total, this is about 85% of the total number of shares to be repurchased under the program. The final number is dependent on the stock price, less a discount & subject to adjustments. The final settlement of each transaction is expected to close by the end of Q3. DUK operates utilities that serve more than 7M customers in the Carolinas, Florida, Indiana, Ohio & Kentucky. It recently reported sharply lower profit in its Q4 as its intl energy business was pressured by widespread drought in Brazil, & the utility also gave a muted outlook for 2015. The stock rose 1.27. If you would like to learn more about DUK, click on this link:
club.ino.com/trend/analysis/stock/DUK?a_aid=CD3289&a_bid=6ae5b6f7
Duke Energy (DUK)
Tesla shares surged after the company reported strong vehicle sales in Q1 last Fri (when the markets were closed). The company delivered 10.03K vehicles during Q1, beating previous guidance of 9.5K. While details were lacking, it was well received by analysts. The stock shot up 12.10 (6%). If you would like to learn more about TSLA, click on this link:
club.ino.com/trend/analysis/stock/TSLA?a_aid=CD3289&a_bid=6ae5b6f7
Tesla Motors (TSLA)
Stocks had a significant rise prior to the first Q1 earnings reports later this week. Any comments from the FED about delaying or limiting rate increases always bring out buyers. But earning reports will be drab & it will take time before recovery from winter weather can boost growth. Dow has risen back to where it was 4 months ago & is up 57 YTD. Today's rally does not look it has legs with selling in the last hour of trading.
Dow Jones Industrials