Dow gained 29, advancers over decliners 4-3 & NAZ went up 12. The MLP index fell 1+ to the 431s & the REIT index shot up 3+ to the 321s. Junk bond funds inched higher & Treasuries retreated. Oil is clinging to 60 & gold fell below 1200.
AMJ (Alerian MLP Index tracking fund)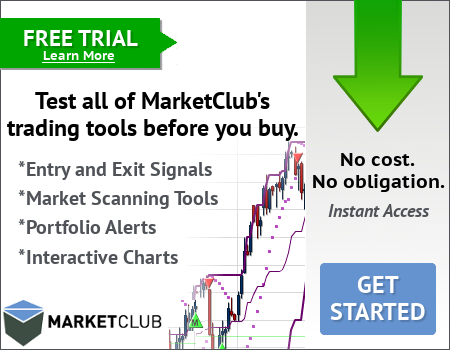 Free Apple Analysis!
Start and monitor your own portfolio...Free!
Free Stock Trend Analysis

| | | | | |
| --- | --- | --- | --- | --- |
| CLN15.NYM | ....Crude Oil Jul 15 | ....60.13 | ...0.17 | (0.3%) |
Financial regulators need to be on guard against the threat of future financial crises, particularly as banks boost pressure to roll back rules designed to shore up the financial system, a top Federal Reserve official said. "Regulations have been strengthened and the bankers' backlash is both evident and making headway," Fed Vice Chair Stanley Fischer said. "But often when bankers complain about regulations, they give the impression that financial crises are now a thing of the past, and furthermore in many cases, that they played no role in the previous crisis." Neither is the case, said Fischer. Bond-buying, he said, can effectively stimulate the economy when central banks have already knocked interest rates down to zero, Fischer added. Central banks have also learned they can reduce interest rates even below zero, previously thought to be an impossibility. But with extraordinary stimulus also comes the risk of potential financial instability, many economists have observed, and indeed even some Fed policymakers have cited financial stability risks as a main reason to begin raising rates sooner than later. Fischer did not take that view, although he did say that monetary policy should not be ruled out to fight bubbles because it is not clear that regulators have all the tools they need to otherwise prevent crises. Most strongly Fischer warned against thinking the problems are in hand. "We should not make the mistake of believing that we have put an end to financial crises," he said. "One reason we should worry about future crises is that successful reforms can breed complacency about risks."
As oil prices remain depressed, production at 2 of the nation's fast-growing shale plays has plateaued.
Shale output is considered a prime reason why global oil prices quickly turned south in the latter half of 2014. US oil drillers saw significant growth in domestic production, igniting worries of an oversupply. Oil prices were cut in half, & producers responded by slowing their drilling activity. The Eagle Ford shale formation in Texas has continued its flat trajectory produced just 1K more barrels per day in Apr, an increase of less than 1% month-over-month. Meanwhile, North Dakota's Bakken shale was mostly flat in Apr, the last month of available data. Output grew only 2K barrels per day, under 1%. The 2 shale basins are still producing more oil than last year as drillers have become more efficient, so oil is flowing at a higher rate even with fewer active rigs. Bakken production will likely will keep growing, though at a slower pace, as producers focus on efficiency gains. Total US crude oil production has increased by almost 1M barrels a day since Apr 2014. The energy industry will be keeping a close eye on a meeting Fri of OPEC. It helped spark panic among oil traders after its Nov meeting. Many expected OPEC to slash its production levels, something the oil cartel is known to do when oil prices fall. Instead, Saudi Arabia & other OPEC members chose to stand still. OPEC delegates expect the group to again leave its current output of 30M barrels a day unchanged.
Intel, a Dow stock, agreed to buy Altera (ALTR) for $16.7B as it seeks to make up for slowing demand from the PC industry by expanding its line-up of higher margin chips used in data centers. Then INTC will be able to bundle its processing chips with the smaller company's programmable chips, which are used, among other things, to speed up internet searches. INTC said is offering $54 per share in cash, a 10.5% premium to the closing price on Fri. ALTR rejected an earlier unsolicited offer of $54 per share from INTCl in Apr, according to a leaker. The deal is the 3rd big one in the highly fragmented chip industry this year. INTC stock fell 56¢ & ALTR rose 2.83 to 51.68. If you would like to learn more about INTC, click on this link:
club.ino.com/trend/analysis/stock/INTC?a_aid=CD3289&a_bid=6ae5b6f7
Intel (INTC)
Traders lost interest in the goings on in Greece & decided to put a best face on uneven economic data. May jobs data, manufacturing data & the big May jobs reports are coming this week. They assume the numbers will be favorable despite colorless consumer spending data. Dow is just 200+ away from setting a new record high while NAZ is only inches away. Another way to look at the performance, Dow first reached 18K - 6 months ago & is up only pocket change since then.
Dow Jones Industrials