Dow shot up 164, advancers over decliners better than 3-1 & NAZ added 40. The MLP index rose 1+ to go over 420 while the REIT index was flattish in the 308s. Junk bond funds were slightly higher & Treasuries sold off again, taking yields even higher. Oil went up to the 61s on comments from OPEC (see below) & gold was also higher.
AMJ (Alerian MLP Index tracking fund)
| | | | | | | |
| --- | --- | --- | --- | --- | --- | --- |
| CLN15.NYM | ....Crude Oil Jul 15 | ...61.73 | .....1.59 | | (2.6%) | |
| | | | | | | |
| --- | --- | --- | --- | --- | --- | --- |
| GCM15.CMX | ...Gold Jun 15 | .....1,189.10 | ...11.80 | | (1.0%) | |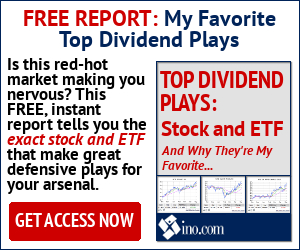 50 Top Stocks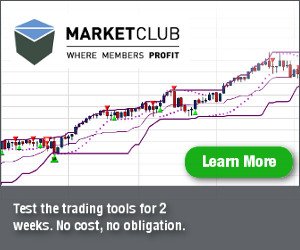 It seems German Chancellor Merkel is the only person who can bring about a last minute deal between Greece & its creditors. European Commission pres Juncker no longer wants to meet with Alexis Tsipras, after accusing the Greek prime minister of reneging on a preliminary agreement reached in their last meeting. Merkel hasn't scheduled talks with Tsipras at today's EU-Latin America summit, either, but a German gov spokesman says "there would be opportunity to do so if he wants to." In effect, Merkel is telling Tsipras he can come to her if he's prepared to compromise
. The creditors insist on primary surplus targets of 1% GDP this year, 2% in 2016 & 3% in 2017, plus a clear plan on how that would be achieved, including public-pension reform. The latest Greek proposal fell short of these targets. Though Merkel is good at finding compromises in impossible situations, she brokered the shaky cease-fire in eastern Ukraine, after all, she doesn't have much wiggle room, not least because she's intent on maintaining a united stand with her tough finance minister, Wolfgang Schaeuble. If the Greeks want a deal, which isn't entirely certain, given their populist rhetoric, they will need to do it on the creditors' terms, a humiliation that may be hard for them to accept.
OPEC said it sees no further rise in demand for its crude this year, but it expects the current oversupply in the market to ease over the coming quarters. In its monthly oil market report, OPEC kept its forecast for oil demand growth in 2015 unchanged at 1.18M barrels a day, & said expectations of demand for its own oil this year remains at 29.3M barrels a day, or 300K higher than 2014. The group said risks in US oil demand remain skewed to the upside as lower price environment plays a role in pushing up demand for transportation fuels, as Americans buy more gas guzzling sport-utility vehicles. It expects, however, the increase in non-OPEC crude oil output to remain unchanged at 680K barrels a day this year. OPEC, which pumps about 1/3 of the world's crude, said its total production rose by 24K barrels a day in May to almost 31M barrels compared with Apr, driven mainly by higher output from Iraq & Angola. Iraq produced 3.8M barrels a day, up from 3.695M in the previous month, citing secondary sources other than its producing countries such as shippers, analysts & industry sources. Saudi Arabia, the world's largest oil exporter, said it produced 10.333M barrels a day last month, up from 10.308M in Apr. Despite the unchanged demand outlook & increasing supples, OPEC said it expected that the world's oversupply of crude oil, now estimated at about 2M barrels a day, is "likely to ease over the coming quarters." OPEC still forecasts US production to decline in Q3.
Applications for home mortgages in the US rose last week, while interest rates hit their highest level since Nov 2014. The Mortgage Bankers Association (MBA) said its seasonally adjusted index of mortgage application activity, which includes both refinancing & home purchase demand, rose 8.4% in the week ended Jun 5. The MBA's seasonally adjusted index of refinancing applications rose 7.0 %, while the gauge of loan requests for home purchases, a leading indicator of home sales, rose 9.7%. "Mortgage application volume rebounded strongly in the week following the Memorial Day holiday, indicating that the holiday had a larger impact on business activity than originally assumed," the MBA said. "Strong job gains in May and initial signs of wage growth are supporting the purchase market." The refinance share of total mortgage activity was unchanged from the week before, at 49% of applications. Fixed 30-year mortgage rates averaged 4.17%, the highest level since Nov 2014 & were up 15 basis points from 4.02% the previous week. The survey covers over 75% of U.S retail residential mortgage applications.
Stocks were not meant to go down forever & markets were oversold. Dow has been pretty much been going down daily for 3 weeks. That brought bargain hunters back. However fundamentals remain week. The Greek debt mess is still going nowhere fast as end of month deadlines approach. And the threat of higher interest rates continue to be a dark cloud hanging over the bull market. With today's rally, Dow is in the black YTD.
Dow Jones Industrials