Dow dropped 154 following yesterday's big gain, decliners over advancers better than 2-1 & NAZ gave back 45. The MLP index fell 2+ to the 249s & the REIT index added 1+ to 359. Junk bond funds did little & Treasuries were purchased while stocks were sold. Oil went up in the 53s (more below) & gold added 4 to 1244.
AMJ (Alerian MLP Index tracking fund)
| | | | | | | |
| --- | --- | --- | --- | --- | --- | --- |
| CL=F | Crude Oil | 53.10 | | +0.15 | +0.3% | |
| | | | | | | |
| --- | --- | --- | --- | --- | --- | --- |
| GC=F | Gold | 1,246.40 | | +6.80 | +0.6% | |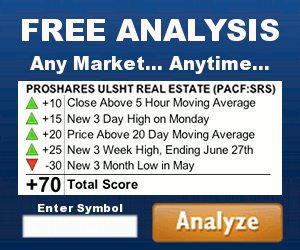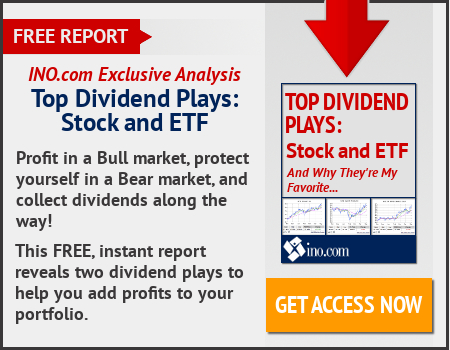 Stocks opened lower on uncertainty about what exactly was decided regarding the US-China trade dispute. The meeting between Pres Trump & Chinese Pres Xi Jinping, which took place on the sidelines of the G-20 summit, resulted in the 2 nations agreeing to a 90-day trade truce that would give time to resolve top trade issues ranging from forced technology transfers, intellectual property protection, non-tariff barriers, cyber theft & agriculture practices. But uncertainty about when the truce would begin troubled investors. Larry Kudlow, Trump's top economic advisor, said yesterday the truce would begin Jan.1, but the White House then said the 90-day period had begun Dec 1. Stocks were also weighed down by the bond market. The spread between the 3-year & 5-year treasury yields inverted yesterday for the first time since 2007, which means the yield on the 5-year fell below the 3-year. Yield curve inversion has typically been considered an indication of recession because it means the interest rate on long-term bonds is lower than the rate on short-term bonds. Crude oil prices extended gains, rising nearly 2% to $53.99 per barrel. Meanwhile in Asia stocks closed mostly lower. Japan's Nikkei 225 closed down 2.4% & South Korea's Kopsi closed down 0.8%. Chinese stocks bucked the trend, with the Shanghai Composite Index gaining 0.4%. European equities fell, with the Britain's FTSE 100 off 0.6%. Yesterday, the first trading day of the month, optimism about the trade deal boosted stocks. The Dow registered a 287 jump (1%). The S&P 500 & NAZ also turned in gains of over 1%.
Underlying technical issues – not necessarily the economy -- are impacting supply & demand for securities
Opens a New Window.
, Treasury Secretary Steve Mnuchin said. Mnuchin is keeping a very close eye on the US markets & he said they are not a good gauge for the economy. "I've never believed that markets are efficient," he said. "Markets move too far in both directions. It is important to take this information in, but I don't see the market being an indicator as the future of the economy." However, he does see the market being an indicator of interest rates. The US yield curve is now inverted for the first time in over a decade. The yield curve has been viewed as a bellwether for an economic recession because it means the interest rates on long-term bonds is lower than the rate on short-term bonds. But Mnuchin said underlying technical issues are impacting supply & demand & he sees an overall strong economy even though housing is one area of weakness. "I think the two most important metrics are the GDP [gross domestic product] numbers and the inflation numbers," he added. "I think what we are focused on is having strong growth while we keep inflation in check. I think the fact that the oil prices have come down recently... I think the fact that you see inflation hovering below 2 percent — so below the Fed target is a good thing for growth." US unemployment remains at 3.7%, the lowest level in nearly 50 years & GDP remained at 3.5% in Q3. He expects sustained GDP of 3% within the next year.
Commerce Secretary WIlbur Ross said the US economy is in good shape & he blamed the media for stoking worries about a slowdown. "First of all the economy itself is really strong," Ross said. "You've seen the unemployment figures; you've seen the new claims; you've seen industrial production; you've seen executive confidence; you've seen consumer confidence. Those are all very, very high." "It's the press that seems more obsessed with what may lie in the future," he added. Ross said instead of "speculating," the media should judge the Trump administration by what it does "not what they think may be some boogeyman hiding out in the future." Major firms expect to see US growth slowing to below 2% in H2-2019. Economists have cited a number of concerns, including the Federal Reserve hiking interest rates & the impact of tariffs. After its most recent hike, in Sep, the Fed projected 3 rate increases for next year. But in a speech last week, Fed Chairman Jerome Powell said rates are "just below" neutral, suggesting that concerns about a more aggressive path higher for rates may no longer be warranted. The comments by Ross came after Pres Trump & Chinese Pres Xi Jinping agreed over the weekend to a trade cease fire, in which both sides put on hold for 90 days any new tariffs on each other's goods while talks to settle their disputes continue. The clock began on Sat, the White House said, correcting top economic aide Larry Kudlow's earlier statement. US Trade Representative Robert Lighthizer will lead the negotiations that attempt to get Beijing to modify what Trump sees as its unfair trade practices such as barriers to Chinese markets & forced technology transfers. Ross & Treasury Secretary Steve Mnuchin will also be involved in the talks. Ross said Trump got "very good" assurances from Xi on trade. "I do believe if they live up to the indications they had with Pres Trump, everybody will be really happy." Ross added during the 90-day period the Trump administration hopes to "pin down" details with China for a deal.
Wilbur Ross: US economy is 'really strong' — the media blows slowdown worries out of proportio

n
Oil prices rose more than 2%, extending gains ahead of expected output cuts by producer cartel OPEC & a mandated reduction in Canadian supply. Intl Brent crude futures rose 89¢ (1.4%) to $62.58. The contract earlier rose as high as $63.58. West Texas Intermediate crude futures were up 53¢ (1%) at $53.48, off a session high of $54.55. Both benchmarks climbed around 4% yesterday after Pres Trump & Chinese Pres Xi Jinping agreed to pause an escalating trade dispute. The Middle East-dominated OPEC will meet on Thurs in Vienna to agree future output & will discuss strategy with other producers outside OPEC, including Russia. OPEC & its allies are working towards a deal to reduce oil output by at least 1.3M barrels per day (bpd), OPEC sources have said. Helping OPEC in its efforts to rein in emerging oversupply was an order on Sun by the Canadian province of Alberta for producers to scale back output by 325K bpd until excess crude in storage is reduced. OPEC's biggest problem is surging production in the US where output, mostly from its southern shale fields, has grown by around 2M bpd in a year to more than 11.5M bpd.
Oil prices rise on expectations of OPEC production cuts
Enthusiasm to buy stocks did not last for a 2nd day. Details about exactly what was decided at the G-20 meeting are not clear. The biggest take-away is that a disaster was avoided. And that's better than the alternative. More economic data for Nov is coming this week, including the job jobs number which will be reported on Fri. The NYSE & NASDAQ, along with federal offices, will close tomorrow.
Dow Jones Industrials