Dow went up 75 (off opening highs), advancers over decliners about 3-2 & NAZ gained 78. The MLP index rose 3+ to the 246s & the REIT index slid back 1+ to the 338s. Junk bond funds fluctuated & Treasuries inched higher. Oil added 1+ to the 51s & gold crawled higher at 1291.
AMJ (Alerian MLP Index tracking fund
| | | | | | | |
| --- | --- | --- | --- | --- | --- | --- |
| CL=F | Crude Oil | 51.72 | | +1.21 | +2.4% | |
| | | | | | | |
| --- | --- | --- | --- | --- | --- | --- |
| GC=F | Gold | 1,294.40 | | +3.10 | +0.2% | |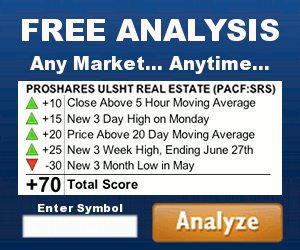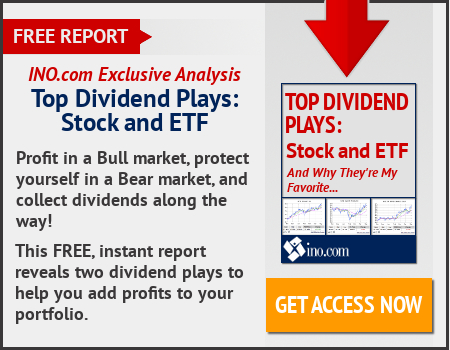 Stocks traded higher following mixed results from US banks. Producer prices fell 0.2% last month after edging up 0.1% in Nov. New York manufacturers reported tepid growth in Jan as the pace of new orders & shipments slowed. German officials said economic growth slowed last year to its weakest rate in 5 years, slipping to 1.5% from 2.2% in 2017. The news increased concerns about a global downturn & the impact of trade conflicts. In Europe, Britain's FTSE was off a smidgen, Germany's DAX slipped by 0.3% & France's CAC 40 was flat. The People's Bank of China said it will increase efforts this year to stimulate its economy by improving credit availability for small companies & cut taxes. Asian stocks closed higher. Japan's Nikkei 225 closed up nearly 1% to 20,555. Hong Kong's Hang Seng jumped more than 2% & the Shanghai Composite rose 1%. Yesterday, US stocks closed lower in a 2nd straight weaker day after a surprise drop in Chinese exports renewed worries about a global growth slowdown.
Stocks trade modestly higher despite bank earnings
The Trump administration now estimates that the cost of the gov shutdown will be twice as steep as originally forecast. The original estimate that the partial shutdown would subtract 0.1 percentage point from growth every 2 weeks has now been doubled to a 0.1 percentage point subtraction every week. The administration had initially counted just the impact from the 800K federal workers not receiving their paychecks. But they now believe the impact doubles, due to greater losses from private contractors also out of work & other gov spending & functions that won't occur. If the shutdown lasts the rest of this month, it could subtract a sizable ½ a percentage point from GDP. The subtraction from growth would add to the troubles of an economy already thought to be slowing from the waning effects of tax stimulus, trade tensions & gathering global weakness. The administration's estimate is more aggressive than some forecasts which have centered around a 0.1 percentage point cut to growth every 2 weeks. They have been rising, however, as it looked like the shutdown would drag on.


US Trade Representative Robert Lighthizer saw little progress on key issues in last week's talks aimed at settling the ongoing trade dispute between the US & China, according to Sen Chuck Grassley. He said Lighthizer believes negotiators made little headway in resolving structural issues & intellectual property protections at the heart of the dispute. The Dow gave back a 100 point gain following Grassley's comments during a confirmation hearing for Attorney General nominee William Barr.
US Trade Rep Lighthizer saw little progress in last week's China trade talks, Sen Grassley says
Wells Fargo (WFC) Q4 profit beat, while revenue missed, appears to have been aided by the bank spending over $7B on share buybacks during the qtr. WFC reported EPS increased to $1.21 from $1.16, as common shares outstanding declined 6.3% to 4.6B shares from 4.9B shares. The forecast was for an increase to $1.19 from $1.16 a year ago. WFC bought back 143M shares during Q4, which net of issuances, lowered shares outstanding by about 130M. The company spent $7.3B on share repurchases during Q4, implying an average buyback-price of $51.15. For 2018, WFC spent $20.6B on stock buybacks. The stock fell 1.31.
If you would like to learn more about WFC, click on this link:
club.ino.com/trend/analysis/stock/WFC?a_aid=CD3289&a_bid=6ae5b6f7
Early earnings are coming in on the sluggish side. But China trade talks carry more weight & the lack of a follow up announcement seem to tell it all. More work will be needed & could last for weeks if not months. The partial gov shutdown is another drag on stocks as it is clearly stuck in the mud with neither side giving an inch. Chances are good the bulls will leave early today. And safe haven gold remains in demand.
Dow Jones Industrials