Dow jumped up 74 (well off highs at the opening), advancers over decliners 2-1 & NAZ is off 18. The MLP index added another 3+ to the 246s & the REIT index gained 3+ to the 328s. Junk bond funds remained in demand & Treasuries drifted lower again. Oil rose to the 49s & gold lost 4 to 1285 (still near multi month highs).
AMJ (Alerian MLP Index tracking fund)
| | | | | | | |
| --- | --- | --- | --- | --- | --- | --- |
| CL=F | Crude Oil | 49.43 | | +0.91 | +1.9% | |
| | | | | | | |
| --- | --- | --- | --- | --- | --- | --- |
| GC=F | Gold | 1,282.40 | | -7.50 | -0.6% | |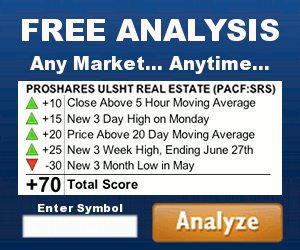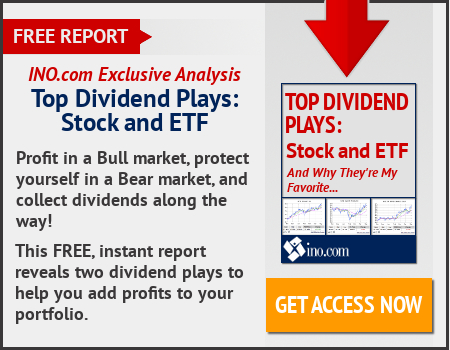 Stocks opened higher, with the Dow up triple digits, on optimism that China & the US are close to settling an economically damaging trade dispute. Commerce Secretary Wilbur Ross predicted that Beijing & DC could reach a trade deal that "we can live with" as officials from the world's 2 biggest economies resumed talks looking to end their trade dispute. In Asian markets, China's Shanghai Composite lost 0.3% while Hong Kong's Hang Seng index rose 0.2%. Japan's Nikkei closed up 0.8%. Yesterday, stocks closed higher, giving the major averages a 2nd consecutive day of gains amid hopes that this week's US-China trade talks will produce a deal between the 2 big economies. Retailers helped lift the market on yesterday.
Stocks gain on hopes for US-China trade deal
Trade negotiators from China & the US have narrowed some of their differences, accofding to leakers. The report, which cited sources, said the negotiators made progress on issues such as the purchase of US goods & services. It also said that a follow-up conversation between Cabinet-level officials is expected later this month. However, the 2 sides are still not ready to reach a deal just yet. A US trade delegation member said talks with China would continue tomorrow. These reports lifted stocks to their highs of the day, with the Dow briefly trading more than 320 higher. China & the US have been engaged in a trade war since last year, with both countries issuing tariffs on Bs of $s worth each other's goods. This has kept investors on edge as they gauge the skirmish's potential impact on corp profits. The reports also come after Pres Trump tweeted that talks with China were going "very well."
US-China negotiators narrow differences on trade: DJ, citing sources
The partial gov shutdown tied the 2nd longest in history, entering its 18th day with little signs of progress. The continued closure of 9 gov agencies adds a new sense of urgency to the situation as negotiations seem to have broken down. The White House has largely doubled down on its demands for border wall funding & Dems have refused to include any money for it. Pres Trump is expected to make his case to the public this evening on TV. The address comes before a planned presidential trip the the southern border Thurs. In a message posted to Twitter yesterday, the pres said he would outline what he calls the "Humanitarian and National Security crisis on our Southern Border." The major networks agreed to carry his address, prompting Dem leadership to demand equal time for a response. It is possible that the pres will declare a national emergency during the address that will circumvent Congress & trigger laws that could allow him to build the wall using already-appropriated military funding. Legal scholars have said that any such attempt is likely to get held up in the courts. VP Mike Pence said that the pres is examining the possibility. On Fri, the pres declared that he "could do it if I wanted " but stated his preference for a "negotiated" solution. Yet, Speaker of the House Nancy Pelosi & Senate Minority Leader Chuck Schumer remain adamant that they will not support any bill that contains wall funding. In a joint statement, the 2 Dem leaders said that they expected the his television address to be "full of malice and misinformation." That statement followed a weekend of bipartisan meetings with VP Mike Pence, White House senior advisor Jared Kushner & Homeland Security Secretary Kirstjen Nielsen that yielded no progress. A Dem said that the administration during a meeting with Dem staff "doubled down on their partisan proposal"& has continued to press for bills that cannot pass in Congress.
The number of job openings in the US fell in Nov to the lowest level since early summer, but companies say one of their biggest hurdles is a lack of qualified applicants & not an unwillingness to hire. Job openings fell to 6.89M from 7.13M, the Labor Dept said. Openings still easily exceed the 6M classified by the gov as unemployed. The labor market remains on fire despite somewhat fewer job openings. The US added a whopping 312K new jobs in Dec, for example, to keep the unemployment rate near a 49-year low of 3.9%. Job openings had hit a record high of 7.29M in Aug. Job openings declined in most segments of the economy, including a 45K drop in help-wanted ads for construction workers. Openings increased in transportation & warehousing ahead of the holiday shopping season. The share of people who left jobs on their own, known as the quits rate, slipped a notch to 2.5% among private-sector employees, but it was still near an all-time high. The quit rate rises when more workers feel secure enough to leave one job for another. It's viewed as signal of a strong labor market and economy. The latest surveys of business execs across the country suggest the economy slowed toward the end of 2018, but not dramatically so. The huge increase in jobs in Dec is a sign the economy still has plenty of zip. Most companies are still hiring. The biggest complaint is a shortage of skilled workers to fill open jobs. A gauge of optimism among American small businesses, for instance, fell in Dec mainly because firms couldn't find enough qualified job applicants. Even higher pay & benefits haven't been enough to do the trick. A similar survey of manufacturing firms showed the same problem: Good workers are hard to find.
Trade talks were extended to a 3rd day. That's sort of good, better than ending with nothing decided. Everybody will have to wait for the next announcement. Trump gives his speech this evening which can move the stock market. The data on jobs looks good even though major sectors housing is in a slump & autos are only flattish near record levels. Traders have been selling since the opening highs.
Dow Jones Industrials