Dow rebounded 196, advancers were modestly ahead of decliners & NAZ gained 30. The MLP index rose 1+ to the 269s. Junk bond funds fluctuated & Treasuries were slightly lower. Oil went up in the 59s & gold added 9 to 1324.
AMJ (Alerian MLP Index tracking fund)
| | | | | | | |
| --- | --- | --- | --- | --- | --- | --- |
| CL=F | Crude Oil | 60.02 | | +0.82 | +1.4% | |
| | | | | | | |
| --- | --- | --- | --- | --- | --- | --- |
| GC=F | Gold | 1,324.50 | | +8.80 | +0.7% | |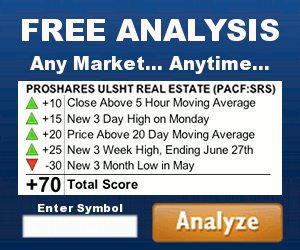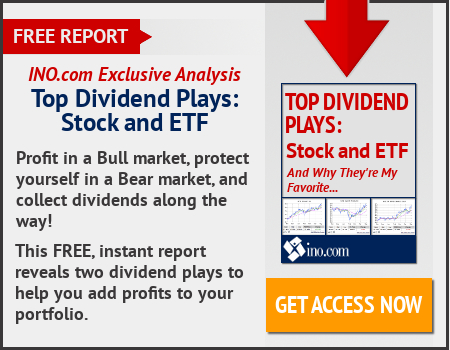 Investors got a reprieve from last week's rout as equities advanced around the world & volatility subsided. Treasuries fell alongside the $. The S&P 500 climbed, led by tech hardware makers & energy producers, joining gains in the Stocks Europe 600 & gauges in Asia. The $'s slip supported commodities, with metals higher & crude oil rallying after a 6-day selloff. The Volatility Index dropped after an almost 3-fold jump a week ago when the turbulence erupted. Traders remained on edge following tumultuous moves in equities last week, when the S&P 500 posted its worstv loss in 2 years on concern over rising borrowing costs. Investors are awaiting US consumer-price data due Wed with some trepidation. Pressure on equities has been emanating from the Treasury market & in the outlook for inflation. Asian stocks were buoyed by the attempts to thaw the tensions on the Korean Peninsula. VP Mike Pence said the US is ready to engage in talks about North Korea's nuclear program, signaling a shift in policy & the won outperformed major currencies.
Investors Get a Reprieve From Recent Turmoil
OPEC said world oil demand would grow faster than expected in 2018 because of a healthy world economy, adding a tailwind to the producer group's effort to remove a supply glut by cutting output. But the global market will return to balance only towards the end of 2018 as higher prices encourage the US & other non-member producers to pump more, OPEC said in its monthly report. OPEC said world oil demand would rise by 1.59M barrels per day (bpd) this year, an increase of 60K bpd from the previous forecast. "Recently, healthy and steady economic development in major global oil demand centers was the key driver behind strong oil demand growth," OPEC said. "This close linkage between economic growth and oil demand is foreseen to continue, at least for the short term." Oil prices were little changed after the release of the report, maintaining an earlier gain to trade just below $64 a barrel. Prices topped $70 this year for the first time since late 2014. Balancing the forecast of higher demand, OPEC said outside producers would boost supply by 1.4M bpd this year, an increase of 250K bpd from last month & the 3rd consecutive rise from 870K bpd forecast in Nov. "The steady oil price recovery since summer 2017 and renewed interest in growth opportunities have led to oil majors catching up in terms of exploration activity this year, both in the shale industry and offshore deep water," OPEC said, referring to the US outlook. "The market is only expected to return to balance towards the end of this year." OPEC's assessment of when the market would rebalance is no earlier than its previous projections, despite higher demand, falling inventories & strong compliance with the supply-cutting deal. OPEC production fell in Jan, based on figures it collects from secondary sources, by 8K bpd to 32.3M bpd. Adherence by the 11 OPEC members with output targets may have risen to 137% , according to survey, higher than 129% in Dec based on last month's report.
OPEC sees higher 2018 oil demand, but more rival supply
Caterpillar (CAT), a Dow stock, rose as Pres Trump prepared to announce his $1.5T plan to improve US infrastructure. The plan would deploy $200B in federal spending, with the balance financed by state & local govs as well as the private sector. The pres is preparing to announce his infrastructure plan amid concern that gov spending will widen the budget deficit & push bond yields higher. Steel companies also gained. The stock rose 1.50.
If you would lioke to learn more about CAT, click on this link:
club.ino.com/trend/analysis/stock/CAT?a_aid=CD3289&a_bid=6ae5b6f7
Caterpillar rises as Trump to reveal $1.5T infrastructure boost
Today's rebound is less than impressive. The markets have calmed down, at least for the time being, but market breadth is weak. Dow's chart below shows this remains a highly choppy time for stocks.
Dow Jones Industrials