Dow tumbled 665, decliners over advancers a huge 9-1 & NAZ sank 144. The MLP index lost a very big 8+ to the 282s. Junk bond funds were a little lower & Treasuries dropped, taking the yield on the 10 year Treasury up to 2.85%. Oil recovered a bit in the PM as losses were pared to a fraction, keeping the prices in the 65s, & gold remained weak, tumbling 16 to 1328.
AMJ (Alerian MLP Index tracking fund)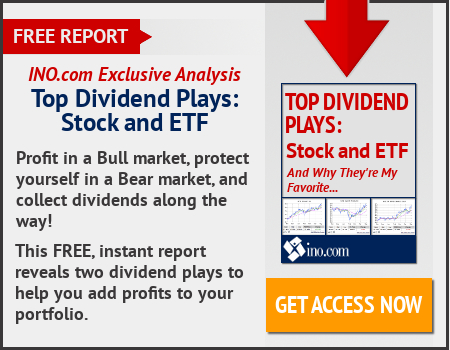 The Dow tumbled more than 600 in the biggest plunge since Trump's election, as a rout in the bond market spilled into equities. Strong jobs data that increased the likelihood the Federal Reserve will lift rates next month sent bond bulls scurrying & rattled equity investors who haven't seen a week this bad in 2 years. The selling accelerated after Dallas Fed Pres Robert Kaplan suggested more than 3 hikes may be necessary this year. The 10-year Treasury yield popped above 2.85% for the first time since Jan 2014. There was nowhere to hide on the stock market, with all 11 S&P 500 sectors lower. Its 5-day rout topped 3%, marking its first pullback of at least that much in a record 404 days
.
Energy shares sank 4% as earnings disappointed & crude slumped. The tech selloff worsened, sending the NAZ 100 Index lower by 1½%. (its worst week in 12 years. Not even a record rally at Amazon (AMZN) could rescue the measure, as the world's biggest market cap company, Apple (AAPL) hit its lowest since Oct. US hiring picked up in Jan & wages rose at the fastest annual pace since the recession ended, as the economy's steady move toward full employment extended into 2018. Equities are being tested by the surge in bond yields, with some fund managers saying that 3% for 10-year rates would signal a bond bear market & that level is seen by many stock-watchers as a potential trigger for a correction in equities.
Dow Down More Than 500 Points
AAPL, a Dow & NAZ stock, forecast lower-than-expected revenue for the current qtr & reported iPhone sales from the crucial holiday period that missed forecasts, suggesting waning demand for its most-important product. The company said revenue in the 3 months ending in Mar will be $60-62B. Analysts were looking for $65.9B. For the final qtr of 2017, AAPL sold 77.3M iPhones, down 1% from a year earlier & below projections of 80.2B units. The average selling price was $796, ahead of expectations, suggesting its flagship iPhone X handset sold relatively well, while cheaper versions weren't as popular. The numbers, which would be extraordinary for virtually any other company in the world, underscore the elevated expectations that investors have for AAPL. They also highlight concern about lackluster demand for iPhones, sparked by recent reports of AAPL cutting orders to suppliers & lower analyst estimates. Fewer new handsets means AAPL has to work harder to sell related services, accessories & other devices. It also leaves less time for the company to create its next big hit, potentially in wearable technology, augmented reality or even transportation. AAPL fiscal first-qtr revenue of $88.3B & EPS of $3.89, beating estimates. CFO Luca Maestri said the 2017 holiday period was a week shorter, compared with 2016, limiting iPhone sales. "We are very, very happy with the guidance we are providing," he added, noting that sales of handsets were strong in all regions. "IPhone X was the most popular phone and since we launched it in early November, for every week it's been the top selling iPhone," CEO Tim Cook said. "Couldn't be prouder of it." The iPhone X, which went on sale in Nov, is available in $999 & $1149 configurations, at least $150 more than any iPhone starting price that came before. The new iPhone 8 & iPhone 8 Plus handsets also start at $50 more than their predecessors. Those higher sticker prices buoyed ASPs & helped revenue in the holiday period. The stock 7.28 (4%).
If you would like to learn more a bout AAPL, click on this link:
club.ino.com/trend/analysis/stock/AAPL?a_aid=CD3289&a_bid=6ae5b6f7
The percentage of small businesses planning to boost pay is at a 28-year high as a shortage of qualified workers becomes the biggest concern for owners, according to the National Federation of Independent Business. "Only an increase in the labor force and an increase in the participation rate can provide relief from the impact of labor shortages," Bill Dunkelberg, the federation's chief economist, said on the group's survey findings.
Chevron, a Dow stock & Dividend Aristocrat, reported Q4 earnings of $3.11B & EPS of $1.64. EPS, adjusted for pretax gains, came to 73¢. The results did not meet expectations, but CVX does not adjust its reported results based on one-time events such as asset sales. The estimate was for EPS of $1.27. The oil company posted revenue of $37.6B, which topped forecasts of $37.55B. For the year, the company EPS was $4.85, swinging to a profit in the period. Revenue was reported as $141.72B. The stock retreated 7.18 (6%).
If you would like to learn more a bout CVX, click on this link:
club.ino.com/trend/analysis/stock/CVX?a_aid=CD3289&a_bid=6ae5b6f7
This was one of the ugliest weeks in a long time as the Dow dropped a massive 1100 (4%), closing essentially at the lows. Investors were spooked by the as interest rates keep marching higher. This may be upsetting for new players in the stock market who have become addicted to low interest rates, but rising interest will be related to an improving economy. Low interest rates have become routine for about a decade, but higher rates just mean they will return to longer term levels which were considered ordinary for decades. Higher yields on stocks come from lower stock prices which bring buying opportunities on quality stocks for savvy investors.
Dow Jones Industrials