Dow shot up 190, advancers over decliners about 2-1 & NAZ went up 5. The MLP index was fractionally higher to the 282s. Junk bond funds rose & Treasuries retreated, bringing higher yields. Oil is crawling higher in the 63s (more below) & gold fell 4 to 1324.
AMJ (Alerian MLP Index tracking fund)
| | | | | | | |
| --- | --- | --- | --- | --- | --- | --- |
| CL=F | Crude Oil | 63.75 | | +0.36 | +0.6% | |
| | | | | | | |
| --- | --- | --- | --- | --- | --- | --- |
| GC=F | Gold | 1,326.90 | | -2.60 | -0.20% | |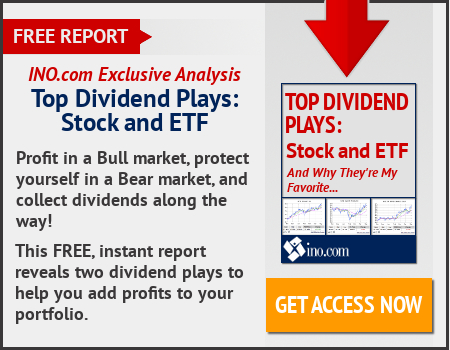 The short-term spending bill passed by the House to avoid a gov shutdown on Fri may get replaced with a longer-term budget plan that raises spending caps for defense & domestic programs if congressional leaders can wrap up a deal in the next 2 days. The House bill would keep the gov open only until Mar 23 while funding the Pentagon thru Sep. But Rep & Dem leaders in both chambers are working on a 2-year budget plan that, if that comes together, may be combined with other important but stalled measures, including lifting the federal debt ceiling & hurricane disaster aid. Some lawmakers said they would rather take one big controversial vote than a series of them. Current gov funding runs out at the end of the day tomorrow. Senate leaders said they don't want to bring the gov to the brink of a shutdown & see little risk that it would occur. Last month, the gov was closed for 3 days after Dems demanded action on immigration legislation. The threat of another hang-up dissipated after Senate Majority Leader Mitch McConnell agreed to an open debate on immigration. The 2-year budget deal under discussion would cost more than $250B for this fiscal year & the next one that begins Oct 1. Defense caps for each year would be raised by $80B, while non-defense spending limits would be raised by $60B. Budget maneuvers would be used to add more domestic spending, allowing Dems to claim that defense & non-defense are being treated equally. Both McConnell & Senate Democratic leader Chuck Schumer yesterday that a deal could be reached soon. There still is a chance that the broader budget accord won't be settled before the gov funding runs out at the end of the day tomorrow. In that case the Senate could pass a temporary spending bill without the added money for the Pentagon. Any Senate revisions to the House bill would mean the House would have to vote again before Fri. Dems canceled plans for a retreat in Maryland that was scheduled to begin on today.
Federal Reserve Bank of NY Pres William Dudley said recent stock-market declines weren't that big & don't yet change his outlook for the US economy. This wasn't that big a bump in the equity market," Dudley said. "The stock market had a remarkable rise over a very long time with extremely low volatility," he said, adding: "My outlook hasn't changed just because the stock market's a little bit lower than it was a few days ago. It's still up sharply from where it was a year ago." Dudley spoke during a sensitive time for global equity markets, after the Dow dropped nearly 5% on Mon before bouncing back more than 2% the next day. "Having a bump up like this has virtually no consequence on my view of the economic outlook," he said. While US central bankers didn't come out with a formal statement during the turmoil, St. Louis Fed Pres James Bullard played it down yesterday, calling the decline the "most predicted selloff of all time." The NY Fed pres serves as vice chairman on the FOMC & has a permanent vote on monetary policy. Dudley has said he plans to retire in mid-2018.
Fed's Dudley Says Equity Rout Hasn't Yet Changed His Outlook
Stocks climbed in early trading, as investors looked past concerns that a strong economy may accelerate the removal of monetary stimulus. The Dow & S&P 500 both rose, following the previous session's late surge. Treasuries rose, pinning the 10-year yield below 2.80%, while the $ advanced. A lingering issue for bulls is the wisdom of doing what they always do, buy the dip, when more selling by speculators may be imminent after Mon's break in volatility markets. Accounts of losses & liquidations at hedge funds specializing in the asset class were rife even as strategists urged investors to consider the market's solid underpinning in economic growth & earnings. The S&P 500 is coming off its best day in 15 months, as buyers pored over the wreckage from the Mon 4.1% rout. European equities halted a 7-day slide to join the rebound, rising the most in 6 weeks. Asia's bid for a recovery faltered late in that session, with the MSCI Asia Pacific Index almost completely erasing a gain of 2.4%. Gold was little changed, while West Texas intermediate crude climbed.
Oil extended declines as persistent volatility in global markets prompted caution among traders, even as US inventories reportedly fell. Futures almost 1%, slipping below $63 a barrel for the first time in more than 2 weeks. Prices earlier rose after data from the American Petroleum Institute showed an unexpected drop in stockpiles. Investors are watching whether the gov confirms that decline. West Texas Intermediate for Mar delivery was down 31¢ at $63.08 a barrel, after dropping 1.2% yesterday to the lowest in 3 weeks. Brent for Apr settlement was little changed at $66.83 a barrel. US crude stockpiles slid 1.05M barrels last week, with storage also shrinking at tanks in the key hub of Cushing, Oklahoma. However, a survey predicts a 3.15M-barrel increase in nationwide inventories.
Volatile times continue. Dow has a sold gain while NAZ with the tech stocks is much marking time. Gold is not attracting buyers, a favorable sign for the bulls. But the uncertainty continues at high levels & investors will have to deal with it. The chart below for the Dow shows the long term rally is taking a major pause.
Dow Jones Industrials