Dow dropped 121. decliners over advancers 2-1 & NAZ lost 18. The MLP index
& the REIT index were slightly lower. Junk bond funds were mixed & Treasuries slid a little lower. Oil jumped up 1+ to 72 & gold gained 6 to 1207.
AMJ (Alerian MLP Index tracking fund)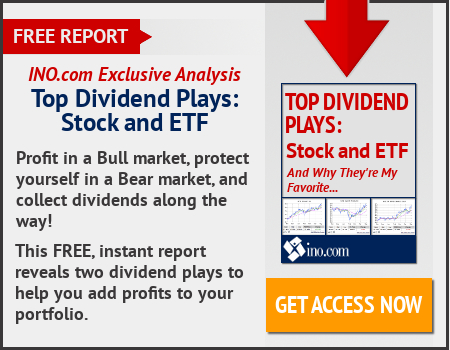 Stocks were mixed as traders digested the latest escalation in the trade war between the world's 2 largest economies. The Trump administration today placed tariffs of 10% on $200B of Chinese products, with the tariffs set to go up to 25% by the end of 2018. Beijing's new levies, which also went into effect will be 5-10%. Commodities went higher. On Fri, the Dow rose 86 (0.3%) to 26,743 & the S&P 500 ticked up 1 to 2929. The NAZ dropped 41 (0.5%) to 7986.
Stocks flat as new US-China tariffs go into effect
ECB Pres Mario Draghi said he expected a rise in eurozone consumer prices. Harmonized European inflation would likely hover around 1.7% every year until 2020 & 1.8% excluding food & energy in 2020, he said in introductory remarks at a hearing on economic and monetary affairs in the European Parliament. "This stable profile conceals a slowing contribution from the non-core components of the general index, and a relatively vigorous pick-up in underlying inflation." Draghi reiterated that ECB interest rates would remain at their current levels at least thru the summer of 2019. Still, with inflation being a key puzzle piece for monetary policy, the € strengthened in response. One € last bought $1.1810, it's highest level since Jun, compared with the session low of $1.1724.
Chinese officials fired back against the administration of Pres Trump, accusing it of "trade bullyism," and pushing an "America First" agenda at a cost of intl relations. The comments came via a policy paper published in the state news agency Xinhua, as the latest exchange of tariffs took effect — 10% tariffs on $200B worth of Chinese goods, which was met with $60B in tariffs on US goods by China. Beijing officials said they wanted to clarify the facts about the current disagreement over trade & try to come up with a reasonable solution that works for both sides. "Trade and economic relations between China and the U.S. are of great significance for the two countries as well as for the stability and development of the world economy," said the paper, which added that some level of "trade friction is only natural! as both sides are at different stages. And while both sides have made huge efforts over the past 50 year to move trade & economic relations forward, the Trump administration has been throwing up obstacles & "contradicting itself," as well as challenging China nonstop, the study said. "…it has brazenly preached unilateralism, protectionism and economic hegemony, making false accusations against many countries and regions, particularly China, intimidating other countries through economic measures such as imposing tariffs, and attempting to impose its own interests on China through extreme pressure," said the paper. Beijing has reportedly called off a fresh round of talks with the US planned for the days ahead, saying they would not bow to any threats. Trump has vowed to impose another $257B of Chinese products if the country goes ahead with retaliatory measures, but White House National Economic Council Director Larry Kudlow said last week that the US remains ready to negotiate with Beijing.
A measure of the US economy from the Chicago Federal Reserve steadied in Aug owed to a modest ramping up of output at the nation's factories compared to earlier in the summer. The Chicago Fed's index of national economic activity registered at a positive 0.18 last month, unchanged from a slightly upwardly revised Jul reading. The volatile nature of the monthly reading puts added emphasis on following the index's less-volatile, 3-month moving average. It rose to positive 0.24 in Aug from a downwardly revised positive 0.02 in Jul. The Chicago Fed index is a weighted average of 85 economic indicators, designed so that zero represents trend growth & a 3-month average below negative 0.70 suggests a recession is underway. 48 of the 85 individual indicators made positive contributions in Aug, while 37 made negative contributions. 54 indicators improved from Jul to Aug, while 30 indicators deteriorated & one was unchanged. Production-related indicators, meaning factories, contributed a positive 0.16 in Aug, from a positive 0.10 in Jul. The reading reflects the results of the latest Institute for Supply Management's manufacturing production index, to mark the fastest pace in 14 years. That report's new-orders index increased to 65.1 in Aug from 60.2 in Jul. Offsetting the factory boost, the employment-related indicators contributed negative 0.01 to the Chicago Fed's national index in Aug, down from positive 0.13 in Jul. The contribution of the personal consumption & housing category was a negative 0.04 in Aug from negative 0.06 in Jul.
Stocks are being sold as I write. Tariff worries are nagging traders & there is a report that Rod Rosenstein has resign in chaotic DC. The early trading suggests this could be an ugly day for stocks.
Dow Jones Industrials