Dow went up 22, decliners over advances about 5-4 & NAZ sank 96 (under 8K & near session lows) as tech stocks were hit with profit taking & concerns about possible regulation. The MLP index rose 1+ to the 282s & the REIT index gained 3+ to the 358s. Junk bond funds were flattish & Treasuries continued even. Oil was off more than 1 to the 68s & gold added 2 to 1201.
AMJ (Alerian MLP Index tracking fund)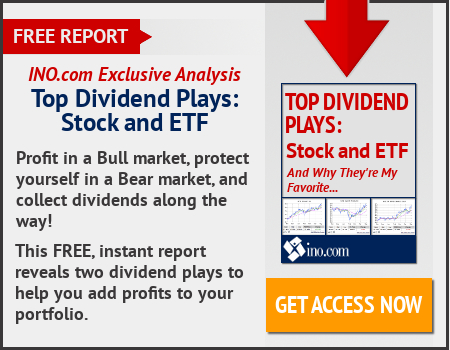 House Speaker Paul Ryan confirmed that his party planned to bring legislation pertaining to the 2nd round of tax cuts to the floor for a vote sometime this month. The pres said in Jun that the administration would "be doing" the new tax package this fall, in Oct or possibly sooner. In the wake of implementation of the tax overhaul, more than 430 companies have announced pay raises, bonuses or 401(k) hikes, benefiting more than 4M Americans, according to the White House. But the administration says it can do more. Here's what is known so far about the 2nd round of tax cuts. Instead of piling all of the provisions into a single piece of legislation, House Ways & Means Committee Chair Kevin Brady said the 2nd phase of tax reform could be a package comprised of multiple bills. "I see it as a package of two, three or four approaches with permanency being one of them," Brady said. "This will be even more aimed at the middle class," Trump said FOX in Jun. While the first tax package reduced the individual tax rates & padded Americans' wallets, some of those provisions are set to expire in the coming years. Administration officials & key GOP lawmakers have suggested the new tax package could make some of those policies, including recently lowered individual tax rates, permanent. "Because of Senate rules, some of the tax cuts had to be temporary," House Majority Whip Steve Scalise said. "We wanted to make them all permanent, and in fact in our bill we will make those tax cuts permanent." Brady had previously said that making the tax cuts for families & small businesses permanent is "important for growth and certainty." Additionally, Brady indicated the GOP can do even more to boost paychecks. Under the Tax Cuts & Jobs Act, the Council of Economic Advisers estimates that annual income for American households will increase in the long run by $4K on average. While the GOP slashed the corp tax rate by 14 percentage points, to 21% from 35%, under the Tax Cuts & Jobs Act, an even bigger reduction could be on the way. "One of the things I'm thinking about is bringing the 21% [corporate tax rate] down to 20%," Trump said, adding it would provide "great stimulus." Brady said if other countries keep lowering their tax rates, the US will keep pace, adding that the Trump administration wants to make sure the country never again falls behind "like it did for the last 31 years." Before the tax overhaul, the US had one of the highest corp tax rates among countries in the developed world.


Attorney General Jeff Sessions will meet with state attorneys general later this month to discuss concerns that tech companies "may be hurting competition and intentionally stifling the free exchange of ideas on their platforms," the Dept of Justice said. The proposed meeting between the country's top prosecutor & state officials is the first major signal of potential antitrust action against Silicon Valley & follows recent claims by Pres Trump of political bias & censorship by major social firms. Last month, Trump said Facebook (FB), Twitter (TWTR) & Google (GOOG) were "treading on very, very troubled territory and they have to be careful." He's also said the companies could be engaging in antitrust behaviors, without offering evidence for the claims. It's unclear whether the Justice Dept would continue reviewing competition & bias among tech companies should Sessions leave the Trump administration. The pres & his attorney general have been at odds in recent months, but Trump has reportedly said Sessions will remain in his post until at least Nov. Reps & notable conservatives have claimed for months that social platforms were dampening their online reach. In Jul, Trump accused TWTR of silencing Rep voices & vowed to "look into this discriminatory and illegal practice." TWTR has repeatedly said it does not make decisions based on political ideology. FB has similarly denied political bias, in some cases during sworn testimony before Congress. GOOG, the particular focus of Trump's most recent attacks, has said the company doesn't "bias our results toward any political ideology." Trump is far from the first to call for the breakup of big tech. GOOG & FB together account for more than ½ of the digital advertising market in the US. — trailed by fellow tech behemoth Amazon (AMZN).
Many of the ways that wages are measured are underestimating the amount of gains for American workers, the White House said in a report today. Worker compensation adjusted for inflation & taxes has increased 1.4% to 1.9% over the past year, the analysis from the Council of Economic Advisers maintained in response to headline gauges that suggest real wages essentially have been flat. The council said that "traditional measures" such as average hourly earnings, median weekly earnings & the Employment Cost Index don't sufficiently account for important variables. Among them are benefits such as bonuses, health insurance & retirement plans, new entrants to the labor force & more accurate inflation indexes. "Once these adjustments have been incorporated to better reflect the actual experiences of workers, real compensation growth over the past year has been substantially higher than that observed in headline wage measures," the report said. While the economy has showed substantial growth since Pres Trump took office, policymakers have been stumped over the apparent lack of paycheck growth for many working Americans. Jul payroll data indicate average hourly earnings up 2.7%. Comparing that number to the consumer price index's annualized gain of 2.4% suggests wages barely keeping up with inflation. The council said that improving the way wages are measured will provide a more accurate picture. It suggests other measures indicate stronger wage growth.
White House says wages are growing faster than 'traditional measures' indicate
Dow stocks were near break even for most of the session while tech stocks on the NAZ were pounded. TWTR & FB had to explain to the Senate about their humongous businesses & why they should not be broken up or regulated. GOOG didn't even show. The NAZ began the year at 6903 & has risen 1K (16%) while the Dow is up a more modest 1.2K (4%). Early in the year was a choppy time for the NAZ, but the last 5 months has seen a significant rally. The tech sector is vastly overbought. Another round of tax cuts would be a solid plus for the stock market, but that seems a long way off in divided DC.
Dow Jones Industrials