Dow inched up 3, decliners slightly ahead of advancers & NAZ tumbled 73. The MLP index crawled higher in the 287s & the REIT index was off fractionally to the 359s. Junk bond funds rose in price & Treasuries went higher. Oil climbed over 70 & gold was flattish at 1202.
AMJ (Alerian MLP Index tracking fund)
| | | | | | | |
| --- | --- | --- | --- | --- | --- | --- |
| CL=F | Crude Oil | 70.16 | | +0.91 | +1.3% | |
| | | | | | | |
| --- | --- | --- | --- | --- | --- | --- |
| GC=F | Gold | 1,200.90 | | -1.30 | -0.1% | |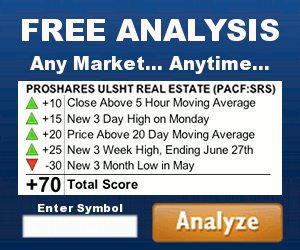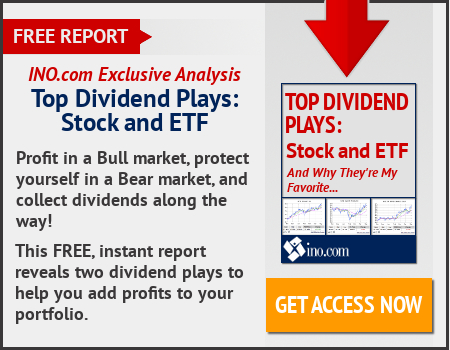 Stocks traded in a tight range ahead of the Apple (AAPL), a Dow & NAZ stock, product event. Reports have the new top model of iPhone to have a 6.5" screen with an edge-to-edge display & be called the iPhone X Plus or Max. Other iPhone models may also be introduced along with new wireless Airpods earbuds, an Apple Watch with a bigger display & maybe a wireless charging mat. Meanwhile, all eyes were on Hurricane Florence which remains on track to make landfall near the Carolina coast this week. Shares of airlines, home improvement centers & insurance companies could be active. Trade will continue to dominate the headlines. Talks continued toward a trade agreement between the US & Canada, but still no deal. The Canadian delegation is heading home to brief Prime Minister Trudeau in person. Commodiites were mixed but oil was higher.
Stocks flat ahead of Apple event, hurricane approach
Hurricane Florence is closing in on the coast of the Carolinas, with officials expecting the storm to make a direct hit by early Fri. The mammoth hurricane is on track to become the first Category 4 storm to directly hit North Carolina in 60 years. The National Hurricane Center (NHC) warned there could be a storm surge as high as 13 feet, while scientists estimate up to 20 feet, bringing with it catastrophic floods. The latest forecasting models show the storm stalling along the coast before moving south slightly, combining a severe surge with heavy rains. "You can still get a push of water 50 miles away. It's not just on the coast with the storm surge," NHC Director Ken Graham said. "50 percent of the fatalities in these tropical systems is the storm surge." More than 1½M people have been ordered to evacuate their homes along the coast as gov officials in North Carolina, South Carolina, Virginia, Maryland & DC declared states of emergency. Florence maintained Category 4 strength about 530 miles east south east of Cape Fear, North Carolina. The storm has maximum sustained winds of 130 miles per hour. "About 170 miles out from the center you can get some of these high tropical storm force winds," Graham said. Florence is expected "to be an extremely dangerous major hurricane when it nears the coast," the National Hurricane Center said.
Hurricane official: 'Catastrophic rainfall' across Carolinas, storm surge up to 50 miles inland
US producer prices unexpectedly fell in Aug, recording their first drop in 1½ years, as declines in the prices of food & a range of trade services offset an increase in the cost of energy products. The Labor Dept said its producer price index for final demand slipped 0.1% last month after being unchanged in Jul. The Aug decline in the PPI was the first since Feb 2017. In the 12 months thru Aug, the PPI rose 2.8%, slowing further after Jul's 3.3% increase. The forecast called for the PPI increasing 0.2% in Aug & advancing 3.2% year-on-year. A key gauge of underlying producer price pressures that excludes food, energy & trade services edged up 0.1% last month. The core PPI gained 0.3% in Jul. In the 12 months thru Aug, the core PPI increased 2.9% after rising 2.8% in Jul. Despite the moderation in producer prices last month, overall inflation is steadily rising against the backdrop of a strong labor market & robust economy. The Trump administration's import tariffs on lumber, washing machines, solar panels, steel & aluminum, as well as a range of Chinese goods, are also expected to push up price pressures. The Federal Reserve's preferred inflation measure, the personal consumption expenditures (PCE) price index excluding food & energy, increased 2.0% in Jul, hitting the central bank's 2% target for the 3rd time this year. Wholesale food prices fell 0.6% last month, pulled down by sharp declines in the costs of eggs & fresh fruits & melons. Food prices dipped 0.1% in Jul. Wholesale energy prices rose 0.4%, with gasoline prices increasing 0.6% after slipping 0.1% in the prior month. Overall, the cost of wholesale goods was unchanged in Aug after edging up 0.1% in Jul. The cost of services slipped 0.1%, led by a 0.9% decline in the index for trade services, which measures changes in margins received by wholesalers & retailers. Services dipped 0.1% in Jul. Over 80% of the drop in the cost of services last month was attributed to margins for machines & equipment wholesaling, which fell 1.7%. The cost of health-care services rose 0.3% as a 0.5% drop in prices for hospital outpatient care was offset by increases in hospital inpatient, dental & nursing home care. Healthcare prices ticked up 0.1% in Jul. Those health-care costs feed into the core PCE price index.
US producer prices post first drop in 1-1/2 years
Macy's (M) said it plans to hire 80K temporary workers for the holidays, matching its hiring at the start of the season last year. The company is expecting "a strong and successful holiday shopping season." For last Dec, Macy's had initially announced plans to hire 80K workers but ultimately hired 87K temporary jobs to match heightened traffic in stores. Macy's, like its rivals, has been investing heavily in its workers as the labor market in the US remains extremely tight. Companies are competing more and more for the best talent, wooing younger workers with new perks. Macy's will offer seasonal workers in 2018 the chance to be eligible for bonuses if certain sales targets are met, as the company aims to get back to same-store sales growth by year-end. Macy's will staff 23K positions at its fulfillment centers to help with online orders, an increase of 5K jobs from 2017. It will hire 1500 to work at call centers for customer service & 1000 to work at the Thanksgiving Day Parade. The stock was off a penny
If you would like to learn more about Macy's, click on this link:
club.ino.com/trend/analysis/stock/M?a_aid=CD3289&a_bid=6ae5b6f7
Macy's to hire 80,000 holiday workers, on pace with last year, as retailer sees 'strong and successful' season
This is turning out to be another quiet day in the stock market. The storm has the potential to disrupt the economy in the southeast & the AAPL event is being greeting with caution. The stock is down 3+. Trade negotiations remain stuck in the mud with China hardly being mentioned. Tech shares remain under pressure after their rally in recent months. As said many times, the bulls are that the averages remain close to record highs.
Dow Jones Industrials