Dow sank 342, decliners over advancers 4-1 & NAZ pulled back a very big 132. The MLP index was off 2 to the 244s & the REIT index dropped 3+ to the 377s. Junk bond funds fluctuated & Treasuries rose again. taking the yield on the 10 year Treasury down 3 basis points to 2.47%. Oil dropped 1+ to the 61s & gold slid back 1 to 1283.
AMJ (Alerian MLP Index tracking fund)
| | | | | | | |
| --- | --- | --- | --- | --- | --- | --- |
| CL=F | Crude Oil | 61.03 | | -1.22 | -2.0% | |
| | | | | | | |
| --- | --- | --- | --- | --- | --- | --- |
| GC=F | Gold | 1,282.70 | | -1.10 | -0.1% | |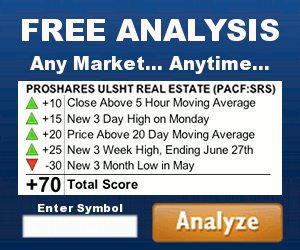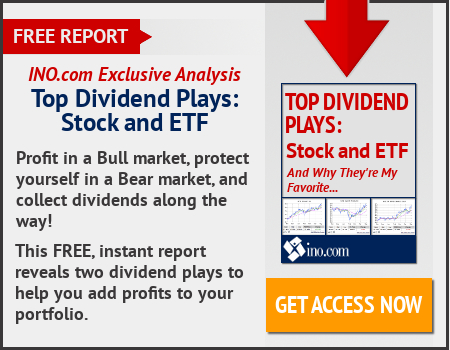 Stocks opened lower as investors gauged the possibility of heightened trade tensions between the world's 2 biggest economies. Concerns stem from tweets by Pres Trump over the weekend & on yesterday that the pace of trade talks between DC & Beijing were not advancing quickly enough & that he intended to increase tariffs to 25% from the current 10% on $200B of Chinese goods, a move he said he would take Fri. Yesterday, Trump tweeted that the US loses $500B a year to China. Crude oil prices fell more than 1% on concerns that a continuation of the US-China trade conflict is not resolved &, thus, hampers'global economic activity. West Texas Intermediate, the benchmark US crude, was trading at $61.59 per barrel. Close to 80% of the companies in the S&P 500 have reported quarterly results, with just over ¾ beating earnings estimates. Earnings from Jan-Mar are up almost 2% from a year ago, well ahead of forecasts for a 2.3% decline. Yesterday China's Shanghai Composite closed up 0.7%, the Hang Seng was higher by 0.5% & Japan's Nikkei 225 fell 1.5%. Britain's FTSE 100 was off by 1.1%, France's CAC 40 declined 0.8% & Germany's DAX retreated by 0.7%.
Chinese Vice Premier Liu He is expected to join a delegation in the US this week, a potentially positive sign for a trade agreement between the US & China even as the Trump administration says it will hike tariffs on Chinese goods. The tariff increase will go into effect at 12:01 AM Fri, Trade Representative Robert Lighthizer said. But the US would reconsider the duties if talks get back on track, Treasury Secretary Steve Mnuchin also said. Liu's presence could be telling: market watchers considered it more likely that the US would hike tariffs on $200B in Chinese goods to 25% from 10% if he did not attend the talks. Still, some new roadblocks have emerged ahead of the next round of negotiations. US officials accused China of reneging on commitments made as part of the negotiations. Lighthizer described an "erosion of commitments" on the part of the Chinese. The Chinese team is set to come to DC on Thurs & Fri, according to Lighthizer. Talks continue, & the 2 sides are not cutting off discussions after Pres Trump threatened to increase tariffs already placed on Chinese products & add new duties, the trade official said. China's Commerce Ministry confirmed that Liu will visit the US on May 9 & 10. The comments from top US trade officials follow a choppy day in both Asian & US stock markets sparked by Trump's tweeted tariff threat. While US equities initially plunged yesterday, they recovered throughout the day as investors surmised that the pres may not have upended the talks. US officials said they saw a shift in tone in the talks over the weekend. Mnuchin said China wanted to go back on clear commitments that had the potential to change the deal significantly.
China confirms Liu will join trade talks this week as US says tariffs will rise on Friday
Pres Trump is passing fewer new exec regulations than his predecessors, according to a study by a top libertarian think tank, but the push could give way to an increase in activity at the federal agencies in the 2nd ½ of the administration. In the first 2 years of Trump's term, the White House completed 6649 rules, compared to 7076 during the first ½ of former Pres Obama's inaugural term, according to the Competitive Enterprise Institute. The number of finished rules in 2017 was 3281, the lowest number since record-keeping began in the 1970s, the study found. During his 8 years in office, former Pres Bush averaged 63 "major" rules annually, or those that have an annual impact on the economy of more than $100M. Obama averaged 86, while Trump is averaging 51 per year. On the deregulatory front, the White House has removed 1579 rules over 2 years put in place but not finalized during the Obama administration. In the same time frame, however, Trump issued 98 exec orders compared to Obama's 85. In the early days of his White House tenure, Trump issued a "one in, two out" policy in regards to federal rulemaking, meaning that for any new regulation an agency must remove 2 existing statutes.
The number of US job openings rebounded to a near-record 7.49M in Mar, showing that companies are still ready & willing to hire even though the economy is not growing as rapidly as it was a year earlier. Job openings had fallen to 9-month low of 7.14M in Feb, when hiring was crimped by poor weather & lingering effects of a partial gov shutdown. Openings hit an all-time high of 7.63M last Nov. Transportation & warehousing companies, the firms that deliver internet packages, increased help-wanted ads by 87K. Job listings for construction rose 73K & real estate related job openings climbed by 57K. Job openings for the federal gov fell by 15K, the Labor Dept said yesterday. The share of people who left jobs on their own, known as the quits rate, was flat at 2.5% among private-sector employees. The rate was 2.3% for all workers including those in gov.
These are nervous times for traders as trade issues dominate their thinking. Q1 earnings have largely been reported & they are coming in ahead of expectations. But that means little. A lot is riding on the trade talks & all investors can do is wait for their outcome (& keep their fingers crossed).
Dow Jones Industrials