Dow climbed 141, advancers over decliners 4-1 & NAZ rebounded 72. The MLP index added 2+ to the 254s & the REIT index went up 2+ to the 381s. Junk bond funds rose & Treasuries slid lower in price. Oil crawled higher in the 63s & gold dropped 7 to 1272.
AMJ (Alerian MLP Index tracking fund)
| | | | | | | |
| --- | --- | --- | --- | --- | --- | --- |
| CL=F | Crude Oil | 62.93 | | -0.17 | -0.3% | |
| | | | | | | |
| --- | --- | --- | --- | --- | --- | --- |
| GC=F | Gold | 1,270.30 | | - 7.00 | -0.6% | |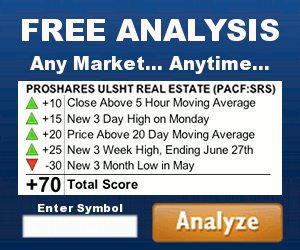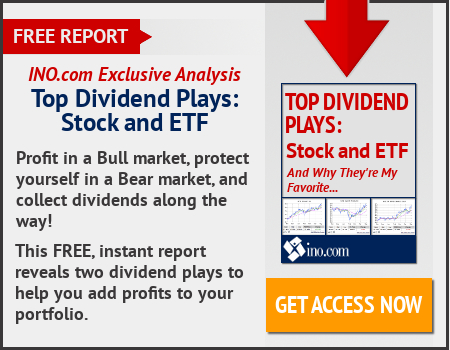 Chinese Pres Xi Jinping ramped up his rhetoric yet again on the trade war. "We are here at the starting point of the Long March to remember the time when the Red Army began its journey," Xi said on his domestic tour. "We are now embarking on a new Long March, and we must start all over again!" according to a report from the South China Morning Post. Although he didn't mention the US or the ongoing trade war, the remarks are interpreted as a clear sign that China is not going to cave in anytime soon. Chinese Vice premier Liu He, a top trade negotiator, was in company with Xi during his tour. The "Long March" refers to China's civil war in the 1930s. Xi also visited rare earth mining & processing facilities yesterday. There have been speculations that China could ban rare-earth exports to the US if the trade war escalates, according to the South China Morning Post. The trade negotiations between the 2 countries have hit a roadblock. Pres Trump followed thru with his threat to increase tariffs on $200B in Chinese goods from 10% to 25%. China immediately responded by upping the tariffs on $60B of US goods to as high as 25%. Trump said recently he has not "made that decision yet" on whether to put tariffs on another $325B in Chinese goods. The 2 leaders are set to meet at the G-20 summit in Japan next month.
A sizable drop in mortgage interest rates didn't do much to help home sales in Apr, as high prices & tight supply at the low end of the market continued to sideline buyers. Sales of existing US homes fell 0.4% in Apr compared with Mar to a seasonally adjusted annualized rate of 5.19M units, according to the National Association of Realtors (NAR). Sales were 4.4% lower compared with Apr 2018, the 14th straight month of annual declines. Existing sales make up about 90% of the total sales market, as new construction continues to lag historically normal levels of production. The NAR's reading counts closed sales, so it reflects buyers out signing contracts in Feb & Mar. The average rate on the 30-year fixed dropped sharply in Mar, so the expectation had been for a gain in sales, but the Realtors' chief economist said he is not concerned. "First, we are seeing historically low mortgage rates combined with a pent-up demand to buy, so buyers will look to take advantage of these conditions," said NAR's Lawrence Yun. "Also, job creation is improving, causing wage growth to align with home price growth, which helps affordability and will help spur more home sales." The median price for an existing home sold in Apr, including single-family & condominiums, was $267K, a 3.6% annual increase. Prices have been gaining year-over-year for 86 straight months. The gains have been shrinking, however, since last summer, as more inventory comes on the market. They overheated dramatically over the past few years, however, & some major metropolitan markets are still overvalued & prohibitively expensive for entry-level buyers. The inventory of existing homes for sale increased to 1.83M, up 1.7% annually to a 4.2-month supply at the current sales pace. Homes sat on the market for an average of 24 days in Apr, down from 36 days in March & down from 26 days a year ago. Slightly more than ½ of the homes sold in Apr were on the market for less than a month. "We see that the inventory totals have steadily improved, and will provide more choices for those looking to buy a home," Yun said, adding that sellers have to realize that price growth has moderated. "When placing their home on the market, home sellers need to be very realistic and aware of the current conditions." While more homes are on the market, part of the increase is simply that it is taking longer overall for homes to sale. As they sit on the market, supply swells. The new supply is not, however, changing forecasts for future sales.
Home sales fell in April despite a big drop in mortgage ra

tes
Home Depot (HD), a Dow stock, reported fiscal Q1 that beat expectations, as shoppers spent more in its stores despite a damp start to the spring in much of the US. Sales at stores open at least 12 months rose 2.5% on a global basis and were up 3% in the US. This was shy of the 4.2% estimate, but it wasn't immediately clear if the numbers were comparable due to an extra week in the year-ago qtr. EPS was $2.27 versus $2.08 for a diluted share a year earlier. The forecast called for $2.18 a share. Revenue climbed 5.7% to $26.381B, slightly above the estimate for $26.378B. "We were pleased with the underlying performance of the core business despite unfavorable weather in February and significant deflation in lumber prices compared to a year ago," CEO Craig Menear said. Customer transactions were up 3.8% during the qtr, while the average shopper's ticket increased 2%, & sales per square foot were up 5.6%. The company reaffirmed its guidance for fiscal 2019, which estimates EPS will rise 3.1% to $10.03. Same-store sales are expected to grow 5%, while revenue increases 3.3%. The stock gave back 77¢.
If you would like to learn more about HD, click on this link:
Home Depot earnings beat despite wet start to spring
Easing trade restrictions for Huawei sounded good to traders. But those optimistic thoughts will not last long without more meaningful action on the trade front. Earnings keep from coming from retailers & they may not be encouraging. Meanwhile gold, a classic safe haven investment, was hit with additional selling & gold is near its YTD lows.
Dow Jones Industrials