Dow shot up 192, advancers over decliners almost 3-1 & NAZ rose 72. The MLP index went up 3+ to the 252s & the REIT index gained 2+ to the 381s (near record territory). Junk bond funds crawled higher & Treasuries were slightly lower in price. Oil was up 1 to 62 after a report of a drone attack at oil pumping stations in Saudi Arabia (more below) & gold pulled back 4 to 1297 after yesterday's rise which took the price over 1300.
AMJ (Alerian MLP Index tracking fund)
| | | | | | | |
| --- | --- | --- | --- | --- | --- | --- |
| CL=F | Crude Oil | 61.57 | | +0.53 | +0.9% | |
| | | | | | | |
| --- | --- | --- | --- | --- | --- | --- |
| GC=F | Gold | 1,298.80 | | -3.00 | -0.2% | |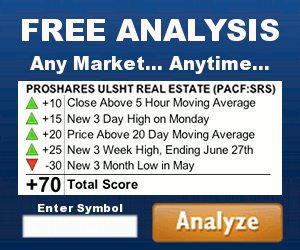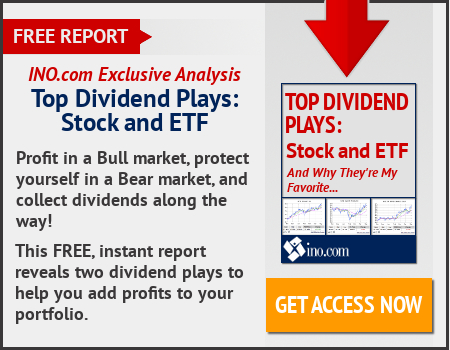 Pres Trump predicted that China's next move in the trade war will be a rate cut & he pushed the Federal Reserve to follow suit in what he said would lead to a clear victory for the US. In a tweet that amounted to the latest salvo in the tariff dispute between the 2 nations, the pres ramped up his pressure on the Fed to ease monetary policy. He said that should the central bank meet a China rate cut with one of its own, that would be "game over, we win!" The White House & Beijing have hit an impasse in their ongoing trade negotiations. DC is looking for a lowering of barriers into China & for the nation to halt the theft of intellectual property. As recent talks stalled, China retaliated against Trump's latest round of tariffs, announcing plans to slap new levies on $60B worth of American goods. Trump's remarks today come amid market volatility spurred by uncertainty over the direction of the talks & how long they might continue before a solution is reached. In earlier tweets, Trump insisted that he will only accept a "great deal" for the US. Along with the heat he has placed on China, Trump has leaned hard on the Fed to cut its benchmark interest rate. The central bank raised rates 4 times in 2018, but markets now are pricing in a rate cut as soon as Oct. Minneapolis Fed Pres said yesterday that he thinks monetary policy for now is correct.
Trump says if Fed cuts interest rates, US will win trade war: 'It would be game…
US import prices rose less than expected in Apr as increases in the cost of petroleum & food were tempered by the largest decrease in the price of capital goods in 10 years, suggesting inflation could remain tame for a while. The Labor Dept said import prices increased 0.2% last month after an unrevised 0.6% increase in Mar. The forecast called for import prices to climb 0.7%. In the 12 months thru Apr, import prices fell 0.2% after edging up 0.1% in Mar. Data last week showed moderate producer & consumer price increases in Apr, underscoring the Federal Reserve's projection of no further interest rate increases this year. Inflation is also not too low for the central bank to cut rates this year. The Fed early this month kept rates unchanged & signaled little inclination to adjust monetary policy anytime soon. Fed Chairman Jerome Powell said he believed the weak inflation readings "may wind up being transient." Inflation could get a boost from last week's move by Pres Trump to raise tariffs on $200B worth of Chinese goods to 25% from 10%. Economists estimate the latest duties could add as much as two-tenths of a percentage point to inflation. In Apr, prices for imported fuels and lubricants rose 2.5% after surging 6.9% in the prior month. Prices for imported petroleum jumped 6.1% percent after rising 5.3% in Mar. Imported food prices rebounded 2.8% last month, the largest increase since Jul 2016, after falling 0.2% in Mar. The cost of imported capital goods dropped 0.4% last month, the biggest fall since 2009. Excluding fuels & food, import prices dropped 0.3% in Apr after declining 0.2% in the prior month. Core import prices decreased 1.1% in the 12 months through Apr. Though the $ has weakened a bit this year, its gains last year against the currencies of the US' main trading partners continue to depress core import prices. Chinese import prices fell 0.2% last month after being unchanged in Mar. They dropped 1.1% year-on-year, the largest decline since May 2017. The report also showed export prices rose 0.2% in Apr after increasing 0.6% in Mar. A 1.5% decrease in prices of agricultural exports was offset by a 0.4% rise in prices of nonagricultural goods. Export prices rose 0.3% on a year-on-year basis in Apr after increasing 0.6% in Mar.
US import prices rose slightly in April, suggesting inflation cou…
Oil prices rose sharply on reports of a drone attack at oil pumping stations in Saudi Arabia. The incident is an "act of terrorism," Saudi Energy Minister Khalid al-Falih said, describing attacks on 2 oil pumping stations near Riyadh for the country's East-West pipeline carried out with bomb-laden drones. Brent crude futures were up 1.3% at $71.14 a barrel (90¢). West Texas Intermediate (WTI) crude futures were at $61.67 per barrel (up 1.0%). The fire has since been contained, according to the SPA. Al-Falih asserted that oil production was not interrupted. State oil company Saudi Aramco said that its oil & gas supplies to Europe have not been affected, & that no one was injured. "This act of terrorism and sabotage in addition to recent acts in the Arabian Gulf do not only target the Kingdom but also the security of world oil supplies & the global economy," the SPA described al-Falih as saying. No one has yet been directly accused of carrying out the attack, but a Yemeni Houthi-run TV channel announced it had launched drone attacks on several Saudi installations. A local news channel, citing a Houthi military official, reported that "seven drones carried out attacks on vital Saudi installations." Al-Falih, according to the SPA statement, said: "These attacks prove again that it is important for us to face terrorist entities, including the Houthi militias in Yemen that are backed by Iran." Yemen's Houthi rebels, who are supported by Iran, have been fighting Saudi Arabia in their country since the kingdom launched an offensive against it in early 2015 in defense of its internationally-recognized gov, which the Houthis had overthrown. The 4-year long conflict has been deemed by the UN as the world's worst humanitarian crisis.
Oil prices jump as Saudi Arabia reports drone 'terrorism' against pipeli…
Nerves of investors have been calmed (at least to some extent) after yesterday's selling. News about the trade war is scary, but this condition will drag on for weeks (maybe months) & investors are adjusting their thinking. Oil coming from Saudi Arabia has to be watched as tensions are rising over the Yemen war.
Dow Jones Industrials