Dow lost 7, advancers barely ahead of decliners & NAZ inched up 1. The MLP index went up 4+ to the 453s & the REIT index gained 3 to the 339s. Junk bond funds were mixed & Treasuries found buyers after the recent decline. Oil was hit with more selling & gold fluctuated.
AMJ (Alerian MLP Index tracking fund)
| | | | | | |
| --- | --- | --- | --- | --- | --- |
| CLH15.NYM | ...Crude Oil Mar 15 | ...50.60 | ...0.56 | (1.1%) | |
| | | | | | |
| --- | --- | --- | --- | --- | --- |
| GCG15.CMX | ...Gold Feb 15 | .....1,206.70 | ...0.40 | (0.0%) | |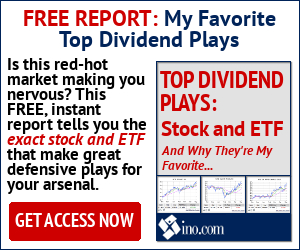 Germany & its allies turned up the pressure on Greece to accept their conditions to stay in the euro as the region's top finance officials descended on Brussels to hammer out a deal. An agreement on extending Greece's bailout program, which expires at the end of Feb, appears unlikely, a EU official said. That would lead to more talks Sun-Mon. A preliminary round was proving "very difficult," the Dutch Finance Minister, who heads the Eurogroup, said. Without aid, Prime Minister Tsipras's gov risks running out of cash as early as next month. By bowing to German demands, the premier who promised to end austerity risks a domestic backlash. "Germany, the Netherlands and others will be hard and they will insist that Greece pays back the solidarity shown by the member states by respecting the conditions," Malta's finance minister said. "They've now reached a point where they will tell Greece 'if you really want to leave, leave.'" In a formal request on Thurs to extend the financial lifeline for 6 months, Greek Finance Minister Varoufakis said he would accept the financial & procedural conditions of the existing deal while asking for negotiations on other elements. Germany's Finance Ministry almost immediately rebuffed the latest Greek formula, saying the country needs to make a firmer commitment to austerity. A subsequent conversation between Tsipras & Angela Merkel sparked investor optimism. Speaking in Paris, she said "substantial improvements" are still needed to the Greek proposal. Varoufakis urged his euro-area antagonists to cut Greece a break after 4 years of austerity. The Greek economy is about a quarter smaller than it was in 2009. "We are expecting our partners to meet us not halfway but one fifth of the way," he said. "I have no doubts that there is going to be a very collegial discussion and, hopefully, at the end of this, we'll come out with some white smoke."
Deere cut its 2015 earnings forecast as lower crop prices reduce farmer spending on high-horsepower tractors & combines in North America. Net income will be about $1.8B in the fiscal year thru Oct DE said. That's less than the Nov projection for about $1.9B. Farm income in the US will drop this year by the most since the Great Depression, according to the gov. DE has cut production & laid off hundreds of workers in the past year as it adjusts to lower demand in the US & Canada, which together are its biggest market. Equipment sales in qtr thru Jan dropped 19% to $5.6B. EPS fell to $1.12 from $1.18 a year earlier. That beat the 83¢, helped by higher earnings from the construction & forestry machinery segment. DE said economic growth & more building in the US will lift that unit's revenue 5% in the full year. For its agriculture & turf segment, the company's largest, it's a different story. DE forecast sales will fall about 23% for the year (including about 4% attributable to the stronger dollar). US farm income this year will decline in 2015 for a 3rd straight year on lower receipts from crops & livestock, the gov said earlier this month. The stock fell 72¢. If you would like to learn more about DE, click on this link:.
club.ino.com/trend/analysis/stock/DE?a_aid=CD3289&a_bid=6ae5b6f7
Deere (DE)
Cisco, a Dow stock, CEO Officer John Chambers, outlining deal-making plans for the coming year, said he remains in the market for small & midsize software makers & that he's not getting investor pressure to break up the company. With the stock near a 7-year high, "no one in their right mind would want to break up Cisco," Chambers said, adding that he's never spoken with an activist investor. Over time, CSCO will be an aggressive buyer of software companies, the CEO said, particularly in areas such as cloud services & security. Still, Chambers said valuations are too high for many potential targets. "Our shareholders are comfortable with us being more aggressive" in making acquisitions, given Cisco's recent record of holding down expenses, he said. Yet buying at high prices would "not be a good decision for us or for our shareholders." His comments followed a strong quarterly earnings report this month. While CSCO had been under pressure from new technology, such as software-defined networking equipment, the company posted quarterly profit & sales that topped estimates. To rev up growth, Chambers, is rolling out machines that can handle skyrocketing internet traffic, its own software-based networking tools & security services, while relying less on sales of specialized routers & switches. The stock was up pennies. If you would like to learn more about CSCO, click on this link:.
club.ino.com/trend/analysis/stock/CSCO?a_aid=CD3289&a_bid=6ae5b6f7
Cisco (CSCO)
Stocks are not doing much while negotiatriolns to refinance Greek debt drag on. As usual, a final solution should come at the last minute on the last day of Feb. That will probably be a half way measure, just good enough to keep investors happy for the time being. The DE statement today is another indication that the booming economy in the US is falling short of expectations although traders don't seem to care.
Dow Jones Industrials