Dow rose 196 with the advance coming in the last hour of trading, advancers over decliners almost 5-2 & NAZ added 41. The MLP index rose 6+ to the 449 & the REIT index was fractionally lower to the 346s. Junk bond funds drifted lower & Treasuries pulled back after the recent rally. Oil gained, reaching the 49s, & gold was marginally higher.
AMJ (Alerian MLP Index tracking fund)
| | | | | | | |
| --- | --- | --- | --- | --- | --- | --- |
| CLH15.NYM | ...Crude Oil Mar 15 | ...48.26 | ....0.02 | | (0.0%) | |
| | | | | | | |
| --- | --- | --- | --- | --- | --- | --- |
| GCG15.CMX | ...Gold Feb 15 | ......1,274.20 | | ...4.30 | (0.3%) | |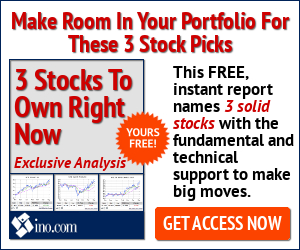 Consumer spending fell in Dec as households took a breather following a surge in buying over the previous 2 months. Household purchases declined 0.3%, the biggest decline since Sep 2009, after a 0.5% Nov gain, according to the Commerce Dept. The forecast called for a 0.2% drop. Incomes & the saving rate rose. Consumers responded to early promotions by doing most of their holiday shopping in Oct & Nov, leading to the biggest jump in consumer spending last qtr in almost 9 years. For 2015, a pick-up in wage growth will be needed to ensure households remain a mainstay of the expansion. For all of 2014, consumer spending adjusted for inflation climbed 2.5%, the most since 2006. Incomes climbed 0.3% in Dec for a 2nd month. While growth in the economy slowed in Q4, consumption surged, with household spending rising at the fastest pace since early 2006, a report showed last week. After adjusting for inflation, which generates the figures used to calculate GDP, purchases dropped 0.1% in Dec after jumping 0.7% the previous month. Spending on durable goods, including automobiles, decreased 0.7% after adjusting for inflation, following a 2.5% gain. Purchases of non-durable goods, which include gasoline, fell 0.1%. Automobile demand was a pillar of strength for the economy in 2014, with light-vehicle sales totaling 16.5M, the most since 2006. Those sales have been fueled in part by a drop in oil prices & the cheapest gasoline in years. Expenditures on services were little changed after adjusting for inflation, the weakest reading since Apr. The category, which includes tourism, legal help, health care, & personal care items such as haircuts. The oil-price plunge is also weighing on inflation, making it more difficult for the Federal Reserve to determine the timing of its first interest rate increase since 2006. The price index tied to consumer spending declined 0.2% in Dec.
Google is ramping up spending to invest in new technologies & fend off competition on mobile devices, even as its maturing Web-advertising business posted quarterly profit & sales that fell short of estimates. Q4 EPS, excluding some items, was $6.88 on revenue of $14.5B, compared with projections for $7.11 & $14.7B. Expenses jumped as the company added more staff & real estate, while currency fluctuations dented revenue. Foreign currency fluctuations weighed on results. Total revenue would have been $541M above above the prior qtr without the impact of a stronger dollar. Marketers also paid less for mobile ads, driving down the average price of spots by 3%. CEO Larry Page stepped up spending, as GOOG invests in areas outside of the company's main search-ad business, from high-speed internet service & driverless cars to digital-payments systems & Web-linked glasses. Operating expenses, which include engineering & sales staff, reached $6.78B in Q4, a 35% increase from a year earlier. "In many ways, 2014 was a year of significant investment growth," CFO Patrick Pichette said. "We'll continue to seek a healthy balance between growth and discipline." While Pichette said there are many promising areas for future growth, he also pointed to Glass as an example of how the company can also be ready to pull back on a project. "In those situations where they don't have the impact we hope for, we do make the tough calls," the CFO said. Revenue from GOOG sites, including the key search engine, rose 18% to $12.4B. Other revenue, which includes the mobile Play app store & hardware such as the Chromecast streaming device, rose 19% compared with a 50%gain in the prior period. Its share of the online-ad market is coming under pressure as more users spend time on smartphones and tablets. The stock lost 6.04. If you would like to learn more about GOOG, click on this link:
club.ino.com/trend/analysis/stock/GOOG?a_aid=CD3289&a_bid=6ae5b6f7
Google (GOOG)
ExxonMobil, a Dow stock & Dividend Aristocrat, Q4 EPS were down about 18% from the same period a year ago. The company was doing reasonably well until Q4 Full-year EPS for 2014 was up compared to 2013 because oil prices held up over $90 for most of the year. The problem is the estimate for 2015:
2012: $8.10
2013: $7.37
2014: $7.45
2015 (est.): $4.28
With a 42% drop in 2015 from 2014, the stock is near a 52-week low & down 5% in Jan. Also, the reduction in the stock buyback will be $1B in Q1 versus $3.3B in Q4 & that has been coming down for several years (measured in $B below):
2011: $21
2012: $21
2013: $16
2014: $12.9
2015 (est.): $4
That is one big drop. However the $4B buyback this year compares with a market cap of $370B.
2011: $1.85
2012: $2.18
2013: $2.46
2014: $2.76
There is value for brave, long term investors. The stock went up 2.16. If you would like to learn more about XOM, click on this link:
club.ino.com/trend/analysis/stock/XOM?a_aid=CD3289&a_bid=6ae5b6f7
Exxon Mobil (XOM)
Chevron, a Dow stock, Q4 earnings & revenue beat expectations. Q4 EPS was $1.85 & revenue came in at $46.1B. The estimate called for $1.63 on $30.6B in revenue. The oil giant will start exploring 24 offshore lease sites in the Gulf of Mexico for potential development. The stock rose 3.53. If you would like to learn more about CVX, click on this link:
club.ino.com/trend/analysis/stock/CVX?a_aid=CD3289&a_bid=6ae5b6f7
Chevron (CVX)
Stocks did't know where to go for most of the day, but took off in the last hour. 8 of the Dow 30 stocks went up more than 1% each. led by Verizon (VZ) & XOM each up more than 2%. Maybe this is the start of a recovery after Jan's big decline, but Dow is still 500 in the red YTD. Dec auto sales should be reported tomorrow.
Dow Jones Industrials