Dow dropped 71. decliners over advancers 2-1 & NAZ was off 20. The MLP index sank 6+ to 531 & the REIT index lost 1+ to the 306s. Junk bond funds fell & Treasuries saw buying. Oil fell after the International Energy Agency cut demand forecasts & gold continued weak..
AMJ (Alerian MLP Index tracking fund)
| | | | | | |
| --- | --- | --- | --- | --- | --- |
| CLV14.NYM | ....Crude Oil Oct 14 | ...90.99 | ....0.68 | (0.7%) | |
| | | | | | |
| --- | --- | --- | --- | --- | --- |
| GCQ15.CMX | ...Gold Aug 15 | .....1,245.00 | ...4.00 | (0.3%) | |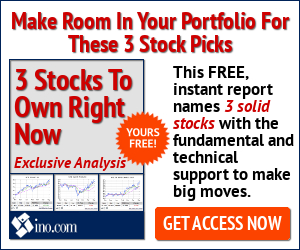 The EU stiffened sanctions against Russia while offering to ease the restrictions once the gov makes a good-faith effort to bring peace to eastern Ukraine. Ending days of wrangling, the govs agreed to impose curbs tomorrow on European assistance for Russian oil exploration & production & on the financing of Russian defense & energy companies. The EU also slapped travel bans & asset freezes on 24 more people accused of destabilizing Ukraine, bringing the total to 119. "We have always stressed the reversibility and scalability of our restrictive measures," EU President Herman Van Rompuy said. A review of the cease-fire in eastern Ukraine by the end of Sep may lead to EU "proposals to amend, suspend or repeal the set of sanctions in force, in all or in part." The latest sanctions will bar Europeans from lending to or buying stocks or bonds with more than 30 days maturity from 5 Russian state-owned banks. 3 Russian defense & 3 energy companies will be frozen out of European capital markets
. Services such as drilling, well-testing or logging were forbidden for Russian deep-water, Arctic & shale oil exploration & production. Restrictions were also widened on the sale of civilian equipment & electronics that also has military applications.
EU Stiffens Russia Sanctions, Ties Rollback to Peace Plan
Spending on health-care services increased in Q2 after falling in Q1, according to a report from the Census Bureau that the gov uses to fine-tune its estimates of economic growth. Revenue at health-care providers unadjusted for seasonal swings or price changes rose 3% from Q1. Sales were up 3.7% from the year before. The increase may alter estimates for Q2 GDP, as the new data is incorporated into calculations. GDP grew grew at a 4.2% rate in Q1. Today's figures, in addition to other data, will be used to revise growth estimates again in the Commerce Dept's next GDP report in 2 weeks. The Census Bureau's previous Quarterly Services Survey showed a decline in spending on health-care services, prompting the Commerce Dept to revise down its 3rd GDP estimate for Q1. The final estimate showed the economy shrank 2.1%.
U.S. Health Spending Rose in Second Quarter, Census Bureau Says
Passenger-vehicle sales in China rose at the slowest pace since Mar as the economy slows & the gov steps up anti-monopoly probes into foreign carmakers in the world's biggest auto market. Wholesale deliveries of cars, multipurpose & sport utility vehicles climbed 8.5% to 1.47M units in Aug, the China Assoc of Automobile Manufacturers said. For the first 8 months, sales rose 11% to 12.5M. Slowing car demand comes amid mounting evidence that the economy is cooling, with China's consumer inflation easing to a 4-month low in Aug while factory-gate prices extended their decline to 30 months. Consumers are holding off buying cars in anticipation of price cuts after gov recent anti-monopoly probes. General Motors (GM), which counts China as its largest market, reported that sales in Aug expanded at the fastest pace in 6 months on demand for its Wuling vehicles. The automaker's deliveries rose 14% to 280K last month while Toyota (TM) increased sales by 8.9% to 78K. Since Jul, many automakers have announced price cuts following gov investigations into over-priced cars & spare parts, which began 3 years ago. China's 3 antitrust regulators held a rare joint press briefing today to rebut claims that recent investigations unfairly targeted foreign businesses, escalating a gov counteroffensive against mounting criticism from US & European companies.
China August Auto Deliveries Post Slowest Growth in Five Months
Maybe the traditional Sep bearish sentiment is affecting the stock market. Last Fri, Dow inched to a new record high, but this week has fallen 140 to below 17K. That level has been tough to crack for more than 2 months. Even though more attacks against ISIS may not be war, it sounds like war. The fighting in Ukraine drones on, resulting in more punishment for Russia. If that wasn't enough, the US economy is only lumbering along, failing to add enough jobs that are needed to for higher household income that drives consumer spending.
Dow Jones Industrials