Dow dropped 116, decliners over advancers 2-1 & NAZ lost 19. The MLP index lost another big 5+ to the 523s (down an enormous 14 in 2 days) & the REIT index fell 2+ to 193. Junk bond funds were lower & Treasuries gained as stocks declined. Oil rose from bargain hunting after months of selling & gold advanced from an 8-month low after airstrikes in Syria boosted demand for the metal as a haven.
AMJ (Alerian MLP Index tracking fund)
Free Apple Analysis!
Free Stock Trend Analysis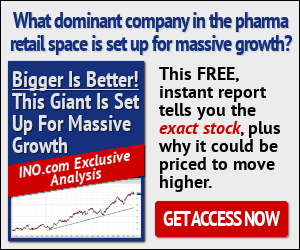 | | | | | | | |
| --- | --- | --- | --- | --- | --- | --- |
| CLF15.NYM | ....Crude Oil Jan 15 | ....90.64 | ...0.53 | | (0.6%) | |
Federal Reserve (FED) Bank of St Louis pres James Bullard said the central bank may need to drop its pledge next month to keep interest rates low as so-called quantitative easing is brought to a close. "I thought it was premature to try to remove 'considerable time' from the statement because QE hasn't ended yet," Bullard said. "A more natural juncture would probably be the October meeting" when "QE is projected to end." The FOMC said last week that it expects to halt asset purchases after its next meeting, on Oct 28-29, & reiterated a pledge to keep its benchmark interest rate near zero for a "considerable time" after the bond buying campaign had ended. Bullard said he would not have joined Dallas FED pres Fisher & Philadelphia's Plosser, who both dissented over that decision, though he agreed with Plosser's criticism that the pledge suggests the FED is setting policy by a calendar rather than incoming data. "I don't think it is state-contingent enough," Bullard added. "I would like to get the committee to move to something that is more data dependent." Calls for fresh data-dependent rate guidance have united policy makers who want to keep rates low for longer with those who prefer to raise them sooner, such as Plosser. Bullard also repeated his forecast that the central bank may raise rates at the end of Q1 next year, based on his outlook for a robust US economy
. "Our projections are for fairly strong growth in the U.S. economy in the second half of this year -- over 3 percent -- and actually over 3 percent again in 2015, and declining unemployment and fairly rapid jobs growth," he said. "If that comes to pass I think the committee will come around to my position, and we will end up with something in the first half of next year," he said. FED policy makers last week projected a steeper increase in borrowing costs next year, raising the median forecast for the benchmark rate at the end of 2015 to 1.375% from the Jun estimate of 1.125%. In their first forecast for 2017, they saw the rate ending that year at 3.75%.
Bullard Says 'Natural' to Drop Fed's Rate Pledge Next Month
Procter & Gamble, a Dow stock & Dividend Aristocrat, is selling its remaining pet-food business to Spectrum Brands as the world's largest consumer-products company seeks to focus on its main home & personal-care businesses. The transaction includes the Iams & Eukanuba brands in most of Europe & the terms weren't disclosed. P&G sold about 80% of its pet-food unit to Mars earlier this year for $2.9B as CEO AG Lafley looks to streamline the company. Mars, the maker of M&M's candies, later acquired an additional 10% of the operation, though it declined to buy most of PG's slower-growing European business. Lafley, who returned as CEO last year, is cutting costs & focusing on the company's leading brands. Last month, he said the maker of Tide detergent & Pampers diapers will divest or discontinue as many as 100 brands over the next 2 years, leaving 70-80 that account for more than 95% of its profit. Spectrum, whose pet-care brands include Tetra & Furminator, currently has pet-care sales of about $600M a year. The transaction is expected to close next year. PG stock fell 37¢. If you would like to learn more about PG, click on this link:
club.ino.com/trend/analysis/stock/PG?a_aid=CD3289&a_bid=6ae5b6f7
Procter & Gamble Selling European Pet-Food Unit to Spectrum
Procter & Gamble (PG)
Photo: Bloomberg
Pfizer, another Dow stock, has approached Actavis (ACT) to express its interest in an acquisition, based on leaks, as the drugmaker continues to explore ways to cut its tax rate & gain a new product pipeline. The companies aren't currently in formal talks & PFE hasn't made an offer. The approach comes after PFE in May abandoned a $114B bid for AstraZeneca (AZN), which would also have let it move its tax domicile abroad in a tax inversion. Actavis, run from Parsippany, NJ, obtained an Irish tax domicile by acquiring Warner Chilcott last year. PFE has determined any such deal needs to be friendly. Any renewed effort by PFE to strike an inversion deal (tax inversion) faces new hurdles that the Treasury Dept announced yesterday. While the rules, which include limits on how companies can access foreign cash without paying US taxes, are a complication, they won't deter PFE. A bid for Actavis would insert PFE into a web of potential deals among pharmaceutical companies. PFE's effort to acquire AZN was among a number of high-profile deals that have caught US lawmakers' attention this year, prompting the Treasury's response. PFE slipped pennies. If you would like to learn more about PFE, click on this link:
club.ino.com/trend/analysis/stock/PFE?a_aid=CD3289&a_bid=6ae5b6f7
Pfizer Said to Approach Actavis to Gauge Interest in Deal
Pfizer (PFE)
All of a sudden, nothing seems to be going right for stocks. War, especially with all the confusion in the MidEast, is scary. Now tax inversion is getting a lot of publicity which the stock market does not like to hear about. In addition, the global economy has not been sending encouraging signals lately. The high yield sectors (MLPs & REITs) continue to see selling on concerns about higher interest rates. While the last few days have been tough for the stock market, Dow is near break even for Sep. Not bad for a month that has the reputation for being the worst of the year. But Dow is on defense again & Oct, which is best remembered for brutal sell-off days, is just a few days away.
Dow Jones Industrials