Dow sank 158, decliners over advancers better than 3-1 & NAZ dropped 35. The MLP index lost 2+ to the 442s & the REIT index was down fractionally to the 335s. Junk bond funds pulled back & Treasuries rose. Oil was little changed & gold crawled higher.
AMJ (Alerian MLP Index tracking fund)
| | | | | | |
| --- | --- | --- | --- | --- | --- |
| CLJ15.NYM | ....Crude Oil Apr 15 | ...49.23 | ...0.53 | (1.1%) | |
| | | | | | | |
| --- | --- | --- | --- | --- | --- | --- |
| GCH15.CMX | ...Gold Mar 15 | ....1,204.20 | ...0.20 | | (0.0%) | |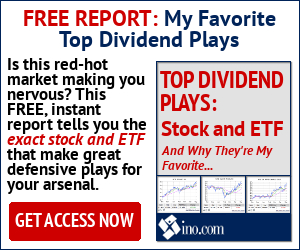 US private employers added fewer jobs than expected last month, declining as well from the revised figure from Jan as employment growth slowed in some sectors. The ADP National Employment Report, jointly developed with Moody's Analytics, showed a gain of 212K private-sector jobs. The forecast called for a gain of 220K jobs. Jan's private payrolls were also revised upward to 250K from the previously reported 213K. The report showed moderating employment gains in sectors such as manufacturing, goods producing & services. For instance, service-providing employment rose by 181K jobs in February, compared with growth of 206K in the sector in Jan. "Job growth is strong, but slowing from the torrid pace of recent months," Moody's Analytics said. "Job gains remain broad-based, although the collapse in oil prices has begun to weigh on energy-related employment." Overall, despite the slower jobs growth in Feb, the private-sector employment outlook remained bright & augured well for the non-farm payrolls report.
Exxon Mobil, a Dow stock & Dividend Aristocrat, became the latest oil giant to trim its budget, reporting plans to cut capital spending by 12% this year to $34B. However, the company still plans to increase production volumes & start 16 major projects in the next 3 years. The stock slid 21¢. If you would like to learn more about XOM,click on this link:
club.ino.com/trend/analysis/stock/XOM?a_aid=CD3289&a_bid=6ae5b6f7
Exxon Mobil (XOM)
Target, a Dividend Aristocrat, said it will eliminate several thousand jobs, mainly from headquarters locations in the US & India as it aims to cut $2B in costs over 2 years. The cost-cutting forms a key plank of a revival plan outlined by CEO Brian Cornell, who has sought to narrow the retailer's focus to a handful of product lines where TGT believes it has an edge on quality & price while also investing to catch up with rivals online. Cornell said management needs streamlining & he wants to change the corporate culture from one focused on process to one that meets the demand of customers. TGT was revamping its merchandise, in part to attract both millenials and Hispanics, seen as important to driving future sales growth. "We know that to compete today speed and simplicity are critically important," Cornell said. "Executing on this plan will translate to growth." The job cuts would primarily come from corp locations in the Minneapolis area & in India that collectively employ about 26K, & not from 1.8K stores across the US. It will also invest $1B in technology to upgrade its supply chain. It expects profit margin, as measured by earnings before interest, tax, depreciation & amortization, to hold steady at 9.5-10% over the next 5 years, from 9.5% last year. For the current fiscal year, the company expects adjusted EPS, which excludes data breach costs & other expenses, of $4.45-$4.65, compared with the $4.27 per share it earned last year. The market consensus is for $4.51. TGT projected comparable sales growth of 1.5-2.5% this fiscal year & total sales growth of 2-3%. The stock rose 32¢. If you would like to learn more about TGT,click on this link:
club.ino.com/trend/analysis/stock/TGT?a_aid=CD3289&a_bid=6ae5b6f7
Target (TGT)
Stocks have had a stellar advance in Feb & early Mar, but they need time to take a rest. A gov shutdown was avoided, not sure how much of an influence that was in today's sell-off. MLPs continue their sideways trend after a spectacular rise from the lows in late in 2008. Lower priced oil & sluggish retail demand after the bad weatrher in Feb will be influencing the markets in Mar.