Dow went up 34, advancers over decliners 3-2 & NAZ gained 27. The MLP index fell 2 to the 426s (stuck in the low end of its trading range since its sharp decline 6 months ago) & the REIT index inched up in the 336s. Junk bond funds were lower & Treasuries rallied, taking the yield on the 10 year Treasury down to 1.95%. Oil dropped a huge $3 to the 48s as rig reduction slowed & gold is just under 1200.
AMJ (Alerian MLP Index tracking fund)
Free Stock Trend Analysis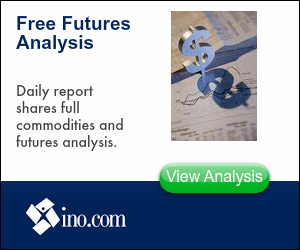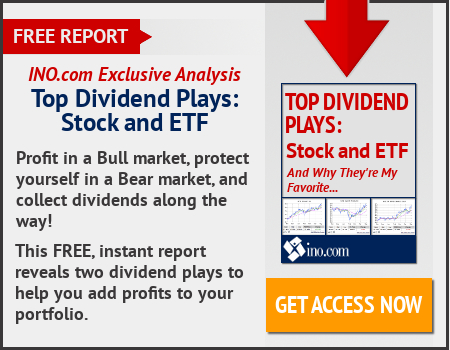 | | | | | | |
| --- | --- | --- | --- | --- | --- |
| CLK15.NYM | ....Crude Oil May 15 | ....49.30 | ...2.13 | (4.1%) | |
Oil rigs in the US fell by the smallest number in 15 weeks, a potential sign that America's oil-drilling crash may be tapering. Drillers idled 12 oil rigs (excluding gas rigs), dropping the number to 813, according to Baker Hughes. The rig count has dropped 49% since Oct, an unprecedented retreat, as the drop in oil prices has made production less profitable. The forecast was for a decline of 39. But production isn't slowing yet, & new efficiencies in US drilling & pumping may make raw numbers of rigs in the field misleading. The US will pump 9.3M barrels a day this year, the most since 1972, despite the fewest rigs in the field in almost 4 years, according to the Energy Information Administration. US oil in storage is at a record, & production is at its highest level since 1972.
Federal Reserve Vice Chair Stanley Fischer said while the non-bank financial industry appears less vulnerable since the financial crisis, more work must be done to reduce risks in short-term wholesale funding markets. "While progress has been substantial, areas for continued work remain," he said. "To say that the non-bank sector today appears less vulnerable than it did during the global financial crisis is not to say that authorities in the United States have tamed the non-bank sector." Despite improvements in how money markets function, many non-banks such as hedge funds & broker-dealers still need secured short-term funding to operate, & much of that funding involves longer-term & illiquid assets, Fischer said. "This maturity transformation remains a key vulnerability," he said. Fischer leads a committee to monitor financial stability & avoid the emergence of asset-price bubbles. Policy makers want to ensure that 6 years of near-zero interest rates don't lead to a repeat of the US housing boom & subsequent financial crisis. Fischer also said regulators must be attuned to the growth & evolution of the asset management industry after funds "that track the returns of indexes of relatively illiquid assets have mushroomed in size." He cited funds of leveraged loans, credit default swaps, & other less liquid assets. "We need to be alert to changes and trends in the financial system that may pose risks to financial stability, particularly those stemming from areas of the non-bank sector that are not subject to prudential supervision," Fischer said.
Dow Chemical agreed to sell almost all of its chlorine business, the world's largest, to Olin (OLN) in a $5B deal as it pares less profitable products. The transaction will leave Dow investors holding 50.5% of the enlarged OLN, while OLN shareholders will own the rest. The move also means DOW CEO Andrew Liveris is set to exceed his target of selling $7-$8.5B of assets. The company is focusing on value-added products such as genetically modified corn seed & plastics for autos & packaging. OLN is North America's oldest maker of chlorine & had been investing in its core business as it looked for a way to become an industry leader, CEO Joseph Rupp said. It will issue $2B of debt to finance the merger. The deal will triple the chlorine capacity of OLN, while its earnings before interest, taxes, depreciation & amortization jump to about $1B a year from $340M. OLN expects at least $200M in annual cost savings within 3 years of the deal closing. The deal is expected to be completed by year-end, & will be structured as a tax-efficient Reverse Morris Trust. DOW will receive $2B in cash & cash equivalents plus OLN stock valued at $2.2B. OLN also will assume about $800M of pension & other liabilities. DOW stock went up 1.32 & OLN shot up 3.81.
If you would like to learn more about DOW, click on this link:
http://club.ino.com/trend/?symb=DOW&a_aid=CD3289&a_bid=6ae5b6f7
If you would like to learn more about DOW, click on this link:
http://club.ino.com/trend/?symb=OLN&a_aid=CD3289&a_bid=6ae5b6f7
Dow Chemical (DOW)
Olin (OLN)
In a speech, Janet Yellen just said the Fed may hike interest rates this year as the economy continues improving, echoing remarks she's made following recent FOMC meetings. After 4 down days, the averages closed with an advance today. Q1 closes next week & there will be portfolio adjustments by money managers along with buy & sell orders responding to the news. Dow dropped more than 400 this week & is down 400 in Mar.
Dow Jones Industrials