Dow dropped 108, decliners over advancers 3-2 & NAZ was off 38. The MLP index went up 2 to the 443s & the REIT index fell 1+ to the 335s. Junk bond funds drifted lower & Treasuries saw more selling. Oil lost ground & gold inched higher.
AMJ Alerian MLP Index tracking fund)
| | | | | | |
| --- | --- | --- | --- | --- | --- |
| CLJ15.NYM | .....Crude Oil Apr 15 | ...49.23 | ...0.53 | (1.1%) | |
| | | | | | | |
| --- | --- | --- | --- | --- | --- | --- |
| GCH15.CMX | ...Gold Mar 15 | .....1,212.00 | ...4.30 | | (0.4%) | |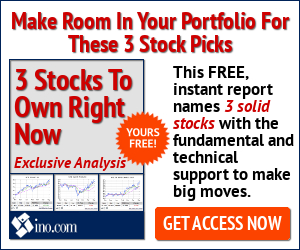 Greece will receive financing from the European Bank for Reconstruction & Development thru 2020 to promote an economic overhaul. The lender, the EU & the European Investment Bank, aim to end a dearth of capital among Greek private companies, in particular small & medium-sized businesses, the EBRD said. "There are two broad areas where the EBRD might well make a number of operations: firstly helping Greek companies regain access to finance," it said. "The other area we'd like to do more to promote is regional economic integration, bring private sector knowledge and finance to such areas as energy and infrastructure." Last month, euro-area finance ministers approved a 4-month extension of Greece's bailout program after the gov pledged to revamp tax collection, consolidate pension funds & maintain sales of state-owned assets. As part of the agreement, the European Commission, the ECB & the IMF signaled their support for Greece's commitments. The country can't tap more bailout funds, including the next portion of about €7B ($7.8B), unless it passes the authorities' review. Greece's debt stood at 176% of GDP product in 2014. The country remains short of cash & cut off from financial markets, with the threat of wider contagion ever present. The EBRD also seeks to expand Greek private enterprises' role in infrastructure and energy projects.
For the 2nd year in a row, ferocious winter weather slowed US vehicle sales in Feb, with several major automakers missing projections & dampening bullish expectations. General Motors (GM) Feb US sales climbed 4% to 231K, barely missing expectations of 233K. Ford (F) sales dropped 2% to 180K, below the 194K forecast. Fiat Chrysler (FCAU) posted an increase of 6% to 163K versus the 168K projection. Nissan sales rose 3% to 118K, compared with estimates of 121K. FCAU expects the auto industry to report annualized sales of 16.5M vehicles for Feb, which includes about medium & heavy trucks. This would miss estimates of 16.7M. Domestic luxury brands took a beating in Feb, with GM's Cadillac down 13% Ford's Lincoln off 7%. Also hurting were sales of electrified vehicles, with the Chevrolet Volt hybrid sliding 43% & the Nissan Leaf down 16%. Trucks continued to show strength, with still-low fuel prices partly offsetting the effects of bad weather. GM's full-size Chevrolet Silverado & GMC Sierra pickups were up 24% & 6%, respectively.
Citigroup has agreed to sell its consumer finance unit OneMain Financial Holdings to subprime lender Springleaf Holdings (LEAF) for $4.25B in cash. The sale, which it has been seeking to sell since 2011, is a major step in the #3 US bank's plan to sell unwanted assets & focus on wealthier clients. OneMain, with assets of $9.7B, provides personal loans for meeting unexpected expenses such as medical bills or car repairs & for buying small-ticket items such as refrigerators. The business is part of Citi Holdings, which Citi created during the financial crisis to park assets that it wanted to eventually divest or wind down. Citi had reduced Citi Holdings' assets to $98B, or 5% of total assets, by the end of 2014, from a peak of more than $875B (more than 30% of assets). Citi will use a part of the proceeds to retire certain funding that currently supports Citi Holdings. The bank said the sale, along with retirement of the related funding, is expected to add about $1B to earnings before income taxes. Citi stock rose 21¢. If you would like to learn more about Citi, click on this link:
club.ino.com/trend/analysis/stock/C?a_aid=CD3289&a_bid=6ae5b6f7
Citigroup (C)
Stocks buyers are taking the day off to count their profits. Sluggish auto sales last month were to be expected. Retail sales in Q1 will also be pinched as much of the eastern US has suffered with a very cold Feb. But bulls are happy with stock averages near record highs on only mediocre news.
Dow Jones Industrials