Dow sank 211, decliners over advancers 5-2 & NAZ lost 65. The MLP index dropped 4 to the 425s & the REIT index fell fractionally lower to the 325s. Junk bond funds pulled back & Treasuries rallied. Oil fell to the 49s & gold inched higher.
AMJ (Alerian MLP Index tracking)
| | | | | | |
| --- | --- | --- | --- | --- | --- |
| CLJ15.NYM | ....Crude Oil Apr 15 | ...49.45 | ...0.55 | (1.1%) | |
| | | | | | | |
| --- | --- | --- | --- | --- | --- | --- |
| GCH15.CMX | ...Gold Mar 15 | ....1,168.40 | ...2.00 | | (0.2%) | |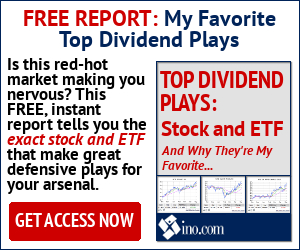 On Feb 20, the Eurogroup came to an agreement with Greece on a way to allow Greece access to further bailout funding. The agreement with Greece consisted of 3 main elements: (1) Greece would come up with a set of budgetary measures that would allow a successful review by the institutions, (2) Greece would then implement these measures & (3) The institutions would disburse funding to Greece as successful implementation progressed. With this deal in place, it briefly seemed as if things would quiet down, at least for a few months. Unfortunately, a sticking point has already emerged, highlighted at yesterday's Europgroup meeting. That sticking point is due to the very slow progress on meeting any elements of the Feb deal. The institutions are now going to take a larger role in formulating the measures Greece must undertake. The first meeting between Greece & the institutions is due tomorrow. If these meetings can produce measures that are acceptable to both sides, that will be a first step. In order for Greece to access further funding, it will have to take the 2nd step & start to implement the agreed measures. With time running out, both sides should be willing to expedite this process. Recent events have shown, however, that each step forward in the process happens at the last possible moment.

Qualcomm said it would buy back up to $15B of its shares & raise its quarterly div. It will buy back up to $10B in the next 12 months. The new buyback plan replaces the previous program, which had $2.1B authorization remaining. The quarterly div would rise to 48¢ from 42¢. The stock went up pennies. If you would like to learn more about QCOM, click on this link:
club.ino.com/trend/analysis/stock/QCOM?a_aid=CD3289&a_bid=6ae5b6f7
QUALCOMM (QCOM)
Barnes & Noble quarterly profit widely missed estimates as the bookstore chain paid more tax & invested in its college books business ahead of its planned spinoff. BKS said last month it would spin off its growing & profitable college books business & retain its Nook tablets & e-book business, instead of spinning off a combination of the 2 as previously announced. Income taxes jumped 55% to $73.8M in fiscal Q3. Earnings before interest, taxes, depreciation & amortization at the company's college books business decreased 20% to $28.1M. Increasing competition from online retailers has hurt sales at company stores as more people opt to read books on electronic devices. In an effort to shore up margins, BKS has been cutting costs by closing stores & reducing spending on its Nook e-reader business. Total comparable retail store sales fell 1% in Q3, in line with analysts' estimates. EPS rose to 93¢ & revenue fell nearly 2% to $1.96B. Analysts on average had expected a EPS of $1.23 per share on revenue of $1.92B. The stock sank 1.25. If you would like to learn more about BKS, click on this link:
club.ino.com/trend/analysis/stock/BKS?a_aid=CD3289&a_bid=6ae5b6f7
Barnes & Noble (BKS)
First what's important in today's market. After the big iWatch launch yesterday, Apple (AAPL) stock got a bland reception & is down 1+ today. Back to the stock market. Uncertainties about refinancing Greek debt were too much for the stock market to handle. Chances are that the bailout will be announced at the last minute. Meanwhile stocks will be under pressure.
Dow Jones Industrials