Dow fell 85, decliners over advancers 3-2 & NAZ fell 28. The MLP index went up 4 to the 445s & the REIT index lost 1 to the 336s. Junk bond funds were weak & Treasuries declined, bringing the yield on the 10 year Treasury over 2.1%. WTI oil closed over 50 & gold had a modest gain.
AMJ (Alerian MLP Index tracking fund)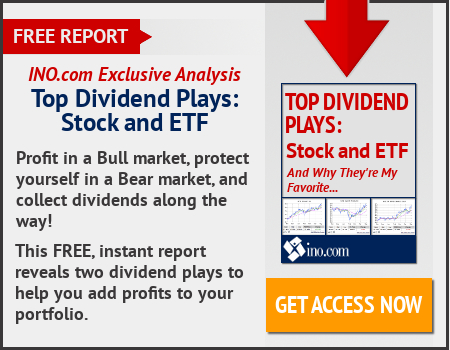 Free Stock Trend Analysis
| | | | | | | |
| --- | --- | --- | --- | --- | --- | --- |
| CLJ15.NYM | ....Crude Oil Apr 15 | ....49.23 | ...0.53 | | (1.1%) | |
JPMorgan, a Dow stock, will pay $50M as part of a national settlement agreement to compensate homeowners in bankruptcy over the use of robo-signing & other improper practices, the Dept of Justice said. The settlement includes cash payments, mortgage loan credits & loan forgiveness to more than 25K homeowners. Between 2011-2013, JPM filed more than 50K mortgage payment change notices in bankruptcy courts that had not been improperly signed & reviewed. More than 25K of them had the signature of former or current JPM employees who "had nothing to do with" reviewing the accuracy of the bankruptcy filings, the dept said. "Our payment change notices were appropriately reviewed and substantively correct in the overwhelming majority of cases even though the process for filing them electronically was flawed," JPM said. The company added that it had improved its processes on electronic signatures for bankruptcy filings. As part of the proposed settlement, JPM agreed to pay $22.4M in credits & 2nd lien forgiveness to about 400 homeowners. Another $10.8M will be paid in the form of credits or refunds to more than 18K homeowners. The stock was up 20¢. If you would like to learn more about JPM, click on this link:
club.ino.com/trend/analysis/stock/JPM?a_aid=CD3289&a_bid=6ae5b6f7
JPMorgan to pay $50M over dicey mortgage

practices
J P Morgan Chase (JPM)
Apple sold the most number of smartphones globally in Q4, overtaking Samsung for the first time since 2011, according to research firm Gartner. AAPL sold 74K smartphones to end users worldwide, ahead of the 73K phones sold by Samsung. The success of big-screen iPhone 6 & 6 Plus drove its sales in its fiscal Q1. The company reported a profit of $18B, the biggest ever reported by a public company. The smartphones sales jumped about 49%. In contrast, Samsung, the market dominator since 2011, recorded a nearly 12% fall. In Jan, the company posted its 5th consecutive qtr of earnings decline in the mobile division. "Samsung continues to struggle to control its falling smartphone share, which was at its highest in the third quarter of 2013," Gartner said. Besides losing market share to the costlier iPhones, Samsung has been battling low-cost Chinese vendors such as Xiaomi and Huawei. Samsung unveiled its new range of slim-bodied Galaxy S smartphones on Mon, made from aircraft-grade metal. AAPL stock rose 27¢. If you would like to learn more about AAPL, click on this link:
club.ino.com/trend/analysis/stock/AAPL?a_aid=CD3289&a_bid=6ae5b6f7
Apple (AAPL)
Gap announced that it was expected FY 2015 earnings well below estimates because of delays caused by the West Coast ports slowdown. The retailer said its outlook for future earnings was negatively impacted by both the ports situation & currency issues. It now expects diluted EPS to be $2.75-$2.80 for 2015. Analysts had expected $3.01. GPS said the estimated negative impact of about 6 percentage points (about 16¢) due to foreign currency fluctuations, & 4 percentage points (approximately 13¢) due to "delayed merchandise receipts at West Coast ports." It reported EPS of 75¢ on $4.71B in revenue in the latest qtr. Analysts had expected the retailer to report EPS of 74¢ on $4.7B in revenue. The stock rose 57¢. If you would like to learn more about GPS, click on this link:
club.ino.com/trend/analysis/stock/GPS?a_aid=CD3289&a_bid=6ae5b6f7
Gap warns of ports impact for

2015
Gap (GPS)
Everybody was waiting to hear what Netanyahu had to say & it was predictabe, a deal with Iran would allow them to get "the bomb." While no great surprise, in a volatile MidEast, so important for oil supplies, this calls into question the safety of future supplies. The oil price above is not a good number. It actually rallied almost $1, above 50s, on supply worries. Dow is still up almost 400 YTD after its difficult time in Jan.
Dow Jones Industrials