Dow jumped 94, advancers over decliners 5-2 & NAZ added 34. The MLP index rose fractionally to 454 & the REIT index went up 2+ to the 324s. Junk bond funds fluctuated & Treasuries climbed higher. Oil is heading towards 60, a new high for this year, & gold is trying for 1200 once again.
AMJ (Alerian MLP Index tracking fund)
| | | | | | | |
| --- | --- | --- | --- | --- | --- | --- |
| CLM15.NYM | ...Crude Oil Jun 15 | ...59.56 | ....0.41 | | (0.7%) | |
| | | | | | | |
| --- | --- | --- | --- | --- | --- | --- |
| GCK15.CMX | ...Gold May 15 | ...1,189.40 | ...14.90 | | (1.3%) | |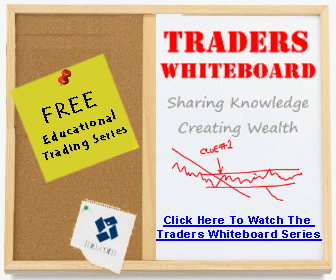 New orders for US factory goods recorded their biggest increase in 8 months in Mar, boosted by demand for transportation equipment, but the underlying trend remained weak against the backdrop of a strong dollar. The Commerce Dept said new orders for manufactured goods increased 2.1%, the largest gain since last Jul, after a revised 0.1% dip in Feb. The had forecast was for orders rising 2.0% in March after a previously reported 0.2% gain in Feb. Orders excluding transportation were flat in Mar after edging up 0.1% in Feb.




Greece is still far from an agreement with intl creditors as Prime Minister Tsipras tries to persuade officials to ease the flow of liquidity to the country. 3 days before the ECB's next decision on emergency aid, gaps remain on issues ranging from fiscal forecasts to labor & pension reforms, according to leakers. Still, progress has been made in an improved atmosphere & Greece should have the cash to make a €200M ($223M) payment to the IMF this week. "We believe our red lines are for the benefit of the economy and society," a Greek gov spokesman said. Progress in talks should be accompanied by easier liquidity terms as no reforms can be done under a cash crunch. The fiscal noose is tightening on Greece after weeks of brinkmanship & Prime Minister Tsipras needs to show European officials that he's willing to find a compromise. Failure to do so could prompt the ECB to raise the haircut it demands on Greek collateral as soon Wed, a decision which would risk pushing the country further toward financial chaos & capital controls. Greece wants a broader agreement with creditors this month. Intl officials stressed there's a long way to go, despite the recent progress. Greece is also pledging to meet all its IMF obligations this month, which includes a €770M payment on May 12. A final agreement may complicated by signs of dissent within Tsipras's gov as some stress their opposition to pension cuts or a sales tax increase.



A Chinese manufacturing gauge for Apr trailed estimates as new orders declined, underscoring forecasts for policy makers to step up stimulus to shore up growth. The final Purchasing Managers' Index from HSBC Holdings & Markit Economics was at 48.9, missing the estimate of 49.4 & lower than the preliminary reading of 49.2. Numbers below 50 indicate contraction. With economic expansion threatening to dip below the leadership's 2015 target of about 7%, one state-affiliated group reportedly sees a 6.8% pace this qtr, officials have already loosened monetary policy. Anticipation of more measures to come has helped stoke a rally in stocks the past 2 months. The deterioration in the report contrasted with the official manufacturing PMI for Apr that suggested a stabilization. Policy makers cut interest rates & reduced bank reserve requirement ratios twice in the past 6 months to prevent a deeper slowdown. China's Communist Party leaders vowed in a meeting Thurs to step up targeted measured to counter downward pressure. The People's Bank of China has also considered using a toolkit that includes unconventional policies such as a Pledged Supplementary Lending program that channels money to favored areas of the economy.



McDonald's,a Dow stock & Dividend Aristocrat, new CEO Steve Easterbrook is restructuring the restaurant chain into 4 segments, saying the key to snapping its sales slump is improving operations. The company also will shift more restaurants to independent owners, cut costs & return cash to shareholders, he said. The company is trying to stem an exodus of customers who are seeking higher-quality food at the competition. Easterbrook, a company veteran, took over MCD in Mar after the company's worst sales slump in more than a decade forced his predecessor from the job. "Our turnaround will be grounded in operations excellence and running great restaurants," Easterbrook said. MCD plans to return as much as $9B in cash to shareholders this year thru divs & stock buybacks. The company also plans to reach the top end of its 3-year target of returning as much as $20B by the end of next year. In another move that may help the bottom line, Easterbrook said MCD will shift more of its restaurants to independent owners. The company plans to have 90% of its locations franchised globally by 2018, up from 81% today. Franchised locations are typically more profitable because the company bears less of the cost of operations. The reorganization also will entail cutting $300M in annual costs by the end of 2017. "Having clusters of similar markets led by one person will create urgency and speed," Easterbrook said. "It will spread insight faster, it will enable quick decision making, it will eliminate mistakes, reduce costs and unlock growth." The stock slid back pennies. If you would like to learn more about MCD, click on this link:
club.ino.com/trend/analysis/stock/MCD?a_aid=CD3289&a_bid=6ae5b6f7
McDonald's (MCD)
Bulls are back in command, taking Dow well over 18K & NAZ above the magic 5K resistance level. However the economic news behind the buying is not impressive. Higher factory orders are from transportation which is volatile. Other orders were drab. The Greek debt mess drones on with no sign of relief & China is still looking for ways to reignite its growth engine. For the time being, those stories are only distractions to the bulls.
Dow Jones Industrials