Dow dropped 27, decliners over advancers 4-3 & NAZ rose 9. The MLP index fell a fraction to the 442s & the REIT index was up 1+ to 333. Junk bond funds were mixed to lower & Treasuries sold off. Oil slid back under 60 & gold inched higher.
AMJ (Alerian MLP Index tracking fund)
| | | | | | |
| --- | --- | --- | --- | --- | --- |
| CL.NYM | ..........Crude Oil Jul 15 | ...59.79 | ...0.93 | (1.5%) | |
| | | | | | | |
| --- | --- | --- | --- | --- | --- | --- |
| GCK15.CMX | ...Gold May 15 | ...1,206.00 | ...1.60 | | (0.1%) | |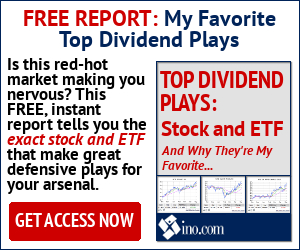 Angela Merkel & Francois Hollande told Greece there's no alternative to dealing with creditors as it seeks to unlock bailout funds, after another round of negotiations failed to break the impasse over aid. With time running out for a deal to free up the remaining €7.2B ($8B) tranche of aid, the German chancellor & the French pres said the Greek gov needs to do more work to flesh out its reform program & satisfy the creditor institutions of the European Commission, the IMF & the ECB. They spoke after discussions with Greek Prime Minister Tsipras on the sidelines of a EU summit in Latvia broke up in the early hours Fri with an agreement only to keep talking. Whereas Tsipras referred to a solution "soon," Merkel said there's "a whole lot to do." "We need to have the strongest and most complete agreement possible now to secure and facilitate talks for the next deadlines," Hollande said. "Therefore Greece must give the most information it can on its reforms. Tsipras is working on that." The meeting marked another rejection by Merkel, backed by Hollande, of the latest Tsipras attempt to bypass finance ministers & strike a political deal at the level of gov leaders, highlighting German insistence that Greece's budget numbers must add up before aid can be released. Without an agreement, Greece risks a default that would put in question its future in the euro region. "It was a very friendly, constructive discussion," the chancellor told reporters. "But it was very clear that further work has to be done with the three institutions." Tsipras said that he was "optimistic we can soon reach a long-term, sustainable and viable solution without the mistakes of the past -- and Greece will soon come back with cohesion and growth." A gov official, in a debriefing after the talks broke up about 1 AM, signaled Greek frustration by saying that a main obstacle is that the IMF needs to be on board. "Open issues" remain with creditors, including pensions, sales-tax rates & targets for a primary budget surplus.
The cost of living excluding food & fuel rose at a faster pace than expected in Apr, indicating inflation is inching toward the Federal Reserve goal. The core consumer-price index climbed 0.3%, the biggest gain since Jan 2013, reflecting broad-based increases, according to the Labor Dept. The forecast called for a 0.2% advance. Prices including food & fuel rose 0.1%. Costs will probably continue to increase as fuel expenses stabilize & a lack of apartments pushes up rents, one of the biggest categories. Further firming in price pressures should help Federal Reserve policy makers gain confidence inflation will move toward their 2% goal as they consider their first interest-rate rise since 2006. Consumer prices including all categories were projected to rise 0.1%. The CPI declined 0.2% in the 12 months ended in Apr, the biggest year-to-year drop since Oct 2009. That mainly reflected the plunge in energy costs that has recently abated.
Energy costs decreased 1.3% in Apr after rising 1.1% a month earlier. Food costs were little changed. Restrained food & energy costs are helping prop up Americans' spending power. The advance in the core index last month was bolstered by prices for rents, used cars & trucks, & medical care, which showed the biggest increase in more than 8years. Inflation will need to keep rising in order for Fed officials to be "reasonably confident" that progress on their price stability mandate is sufficient to allow for an increase in the benchmark interest rate. The officials' preferred measure of price growth, the personal consumption expenditures gauge, rose 0.3% in the year ended Mar & hasn't met the Fed's goal since Apr 2012.
A weak global agriculture sector weighed heavily on quarterly results posted by Deere, but earnings still topped expectations, & it raised its full-year profit forecast despite a worsening sales outlook. Sales for its fiscal year 2015 would be 19% down from a year ago, compared with its previous forecast of a 17% drop, hurt in part by a stronger US dollar. Sales for agricultural equipment in the US & Canada should fall about 25% this year. Lower commodity prices & falling farm incomes are putting pressure on demand for agricultural machinery, especially for larger models. It gets nearly 2/3 of revenue from farm & turf machinery. The company also forecast fiscal Q3 profit down 17% from the previous year. But full-year profit should hit $1.9B, up from its prediction of $1.8B in late Feb. The company reported EPS of 2.03, down nearly from 2.65 a year earlier. Analysts expected 1.55. Quarterly revenue fell almost 18% to $8.17B from $9.95B a year earlier versus a $7.53B forecast. The stock rose 2.95. If you would like to learn more about DE,click on this link:
club.ino.com/trend/analysis/stock/DE?a_aid=CD3289&a_bid=6ae5b6f7
Deere (DE)
Stocks continue to tread water, going nowhere. News is not inspiring but sellers have been unable to take command. The intl front is drab at best & earnings numbers. Macro economic data in the US leaves a lot to be desired. The popular averages continue to hang in just below their record levels. Not sure how long that can last.
Dow Jones Industrials