Dow dropped 133, decliners over advancers better than 2-1 & NAZ fell 33. The MLP index extended its winning streak, up 2+ to the 318s, & the REIT index lost 2+ to the 302s. Junk bond funds saw more selling pressure & Treasuries rallied, taking the yield on the 10 year Treasury below 2%. Oil sank to 44 while gold flew higher.
AMJ (Alerian MLP Index tracking fund)
| | | | | | |
| --- | --- | --- | --- | --- | --- |
| CLX15.NYM | ...Crude Oil Nov 15 | ...44.25 | .....0.49 | (1.1%) | |
| | | | | | | |
| --- | --- | --- | --- | --- | --- | --- |
| GCV15.CMX | ...Gold Oct 15 | ......1,140.00 | ...25.80 | | (2.3%) | |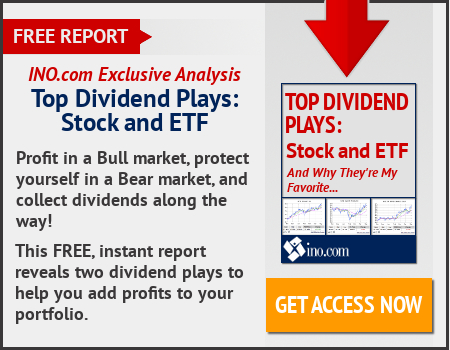 Payrolls rose less than projected in Sep, wages stagnated & the jobless rate was unchanged as people left the workforce, signaling the global slowdown & financial-market turmoil are rippling thru the US economy. The addition of 142K jobs followed a revised 136K gain the prior month that was lower than previously estimated, according to the Labor Dept. The forecast was for a 201K advance. The jobless rate held at 5.1% & wage growth was little changed from the prior month. The weak report vindicates the Federal Reserve decision to delay an interest-rate increase last month, & may even delay any increase until 2016. Cooling overseas markets, a stronger dollar & lower oil prices that are hampering exports & manufacturing raise the risk that employers will hesitate before taking on more staff. Employers added workers in industries including retailing, education, & leisure & hospitality. Revisions to prior reports cut 59K jobs from payrolls in the previous 2 months. Private employment, which excludes gov agencies, rose 118K after a 100K gain the prior month & gov payrolls rose 24K. Employment at state & local agencies is often influenced at this time of the year by swings in the education sector related to the timing of the school year. Factory payrolls fell 9K. Manufacturing & mining have been hurt by cutbacks in drilling & exploration following the plunge in oil& commodities prices. Exports also are weakening amid a China-led slowdown in global growth. Retailers increased payrolls 23K & employment in leisure & hospitality rose 35K. Average hourly earnings were unchanged from the month before & they increased 2.2% over the 12 months ended in Sep, the same year-over-year change as in Aug. They've posted a 2% gain on average since the current expansion began in mid-2009.
The gov will run out of money sooner than previously thought, forcing Reps who are already scrambling to elect new leaders to immediately confront a series of unpopular fiscal deadlines. Treasury Secretary Jacob Lew said the Treasury would be left with just $30B cash on or around Nov 5. Gov outlays can be twice that level on certain weekdays, underscoring the need to raise the federal borrowing limit, Mr. Lew said. "Without sufficient cash, it would be impossible for the United States of America to meet all of its obligations for the first time in our history," Mr. Lew added. The new debt-ceiling deadline falls less than a week after Boehner will leave Congress, putting pressure on him, & an incoming Rep leadership team, to pass legislation raising the limit before that transition. Some congressional estimates had indicated the gov could get by without action until Dec. The next speaker, expected to be Majority Leader Kevin McCarthy, would have to officially begin his job confronting intense GOP backlash over raising the debt ceiling if Boehner hasn't addressed the issue before his departure. Because so many Reps object to increasing the borrowing limit, debt-ceiling increases can typically only pass the House with Dem support. The Treasury has used emergency measures to avoid breaching the debt ceiling, at $18.1T. Lawmakers face a series of other fiscal deadlines this fall. Authorization for spending on the highway trust fund expires on Oct 29. Congress on Wed approved a stopgap measure to keep federal agencies funded thru Dec 11, & some lawmakers had thought that a bipartisan deal to fix spending caps at slightly higher levels than allowed by law would provide a vehicle for a debt-limit increase.
Dunkin' Brands said growth slowed in a key sales number in Q3 & store traffic declined. The company reiterated its sales & earnings outlook for 2015, & announced plans to close 100 shops over the next 15 months. The parent company of Dunkin' Donuts & Baskin-Robbins has posted lackluster sales growth in recent qtrs amid a competitive breakfast environment & challenging economy. For Q3, the company expects to report same-store sales growth of 1.1% at its Dunkin' Donuts stores, below the 2.9% reported in Q2 & the 2% growth seen in the year-earlier period. The company noted a 0.7% decline in traffic at its Dunkin' Donuts stores. It affirmed its annual guidance for adjusted EPS of $1.87-$1.91 & revenue growth of 6-8%. The company had raised its sales & earnings outlook in Apr, saying it reflected the impact of its deal to sell its Dunkin' K-Cups at retail outlets nationwide. Dunkin' has been trying to speed service at its doughnut shops, redesigning prep stations to be faster to meet busy morning schedules. Dunkin', which gets most of its sales from breakfast, is also retooling its approach to emphasizing healthier fare & focus more on breakfast sandwiches. After plunging yesterday, the stock inched up pennies today. If you would like to learn more about DNKN, click on this link:
club.ino.com/trend/analysis/stock/DNKN?a_aid=CD3289&a_bid=6ae5b6f7
Dunkin' Brands (DNKN)
Traders were disappointed with the jobs numbers & bland hourly earnings data. More chaos in DC is coming, not helping matters. Escalation of fighting in Syria adds to uncertainty in the stock market. Dow is down in the first 2 days of Oct, which is shaping up as another dreary month for stocks.
Dow Jones Industrials