Dow shot up 304 (closing near the highs), advancers over decliners better than 7-1 NAZ gained 73. The MLP index soared 11+ to the 338s (still 220 below last year's record highs) & the REIT index went up 5+ to the 313s. Junk bond funds rose (along with stocks) & Treasuries retreated during this market rally. Oil was strong while gold slid back.
AMJ (Alerian MLP Index tracking fund)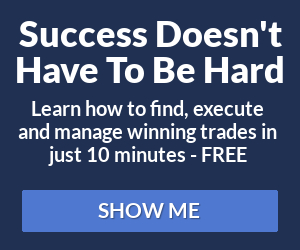 | | | | | | | |
| --- | --- | --- | --- | --- | --- | --- |
| CLX15.NYM | ....Crude Oil Nov 15 | ....46.31 | ...0.77 | | (1.7%) | |
The US announced a more than $20B settlement of federal & state claims against BP over its deadly Gulf of Mexico oil spill 5 years ago. The agreement is "the largest settlement with a single entity in American history," Attorney General Loretta Lynch said. The heads of the EPA & the depts of Commerce & Agriculture joined in the announcement. In Jul, BP announced that it would pay up to $18.7B in penalties to the US gov & 5 states to resolve nearly all claims from the Apr 2010 Deepwater Horizon Oil Spill in the largest corp settlement in US history. The rig explosion, the worst offshore oil disaster in US history, killed 11 workers & spewed millions of barrels of oil onto the shorelines of several states for nearly 3 months. "Once approved by the court, this agreement will launch one of the largest environmental restoration efforts the world has ever seen," Lynch said. The stock gained rose 97¢. If you would like to learn more about BP, click on this link:
club.ino.com/trend/analysis/stock/BP?a_aid=CD3289&a_bid=6ae5b6f7
BP (BP)
Maintaining the magic at its theme parks is becoming increasingly challenging for Walt Disney (a Dow stock), amid crowds drawn by new attractions, an improving economy & the popularity of franchises like "Frozen" & "Star Wars." The parks in Orlando, Fla, & Anaheim, Calif, have posted record attendance for each of the past 3 fiscal years, as well as for the spring qtr that ended in Jun. As a result, for the first time in the 60 years since Disneyland opened, DIS is considering switching to demand-based pricing at its domestic parks, where tickets would cost less or provide added benefits on slower days, & cost extra or come with more restrictions on dates when there tend to be too many people. "We have to look at ways to spread out our attendance throughout the year so we can accommodate demand and avoid bursting at the seams," said Walt Disney Parks and Resorts Chairman Bob Chapek. Among the benefits DIS could offer with tickets are free parking & family photos. Continuing to raise overall prices, as DIS has done at well above the inflation rate for several years, wouldn't fully solve the problem, said Chapek, as he is also seeking to raise attendance during slower times of the year. In addition, for the brand, keeping park vacations within the reach of middle-class families is important. The stock gained rose 85¢. If you would like to learn more about DIS, click on this link:
club.ino.com/trend/analysis/stock/DIS?a_aid=CD3289&a_bid=6ae5b6f7
Walt Disney (DIS)
Looking for shares of Google (GOOGL)? They're gone, at least they have a new name. Shares of online advertising company Google are now trading by the name Alphabet. The name change is part of a plan announced months ago to restructure the company to give more room to its nascent businesses while consolidating the massive cash flow of its legacy online search business. Investors are lifting shares of Alphabet along with a powerful broad-market rally. The company maintained its controversial multiple classes of stock, which allow founders Sergey Brin & Larry Page maintain control of the company, while creating Class C shares with no voting rights. Alphabet's Class C shares still trade by the symbol GOOG. The Class A shares, held by earlier public investors, trade by GOOGL. And the Class B shares controlled by Brin & Page are not publicly traded. Hope that's clear! The stock gained added 14+. If you would like to learn more about GOOGL, click on this link:
club.ino.com/trend/analysis/stock/GOOGL?a_aid=CD3289&a_bid=6ae5b6f7
Alphabet is the new Google
at USA TODAY
Alphabet (GOOGL)
With weak services data in the AM, a big part of the economy, it is difficult to understand today's market rally. The best reasoning is traders are hoping for yet another delay in raising interest rates (after the Fed missed an opportunity earlier this year). The seasonal factor might also be of help. Q4 has been a good time for the markets, especially when helped by a year-end rally. Whatever, after the 2 day rally, Dow is up 500 in Oct. However it remains in the red YTD, down more than 1K!
Dow Jones Industrials