Dow gave up 2, decliners just ahead of advancers & NAZ lost 8. The Financial Index gained 1 to the 216s, bank stocks continue to be in demand. The MLP index dropped 4+ to the 382s & the REIT index fell a fraction to 263. Dec has been a tough month for MLPs. Junk bond funds were mixed & Treasuries lost ground. Oil & gold each had a good day.
AMJ (Alerian MLP Index tracking fund)
Start and monitor your own portfolio...Free!
| | | |
| --- | --- | --- |
| U.S. 3-month | 0.061% | |
| U.S. 2-year | 0.238% | |
| U.S. 10-year | 1.697% | |
| | | | | | | |
| --- | --- | --- | --- | --- | --- | --- |
| CLF13.NYM | ...Crude Oil Jan 13 | ....86.71 | ... 0.92 | | (1.1%) | |
The Federal Reserve (FED) will hold interest rates near zero until the US unemployment rate falls to 6.5% as it launched a new round of bond purchases to stimulate the economy. The (FED) said its commitment to hold rates steady until its new threshold was reached would hold as long as inflation was projected to be no more than 2.5% one or 2 years ahead & inflation expectations were contained. FED officials, who revised their forecasts for economic growth & inflation next year lower, replaced a more-modest expiring stimulus program with a fresh round of Treasury debt purchases. "The committee remains concerned that, without sufficient policy accommodation, economic growth might not be strong enough to generate sustained improvement in labor market conditions," the panel said. The FOMC committed to monthly purchases of $45B in Treasuries on top of the $40B per month in mortgage-backed bonds they started buying in Sep, as had expected. Under the "Operation Twist" program, that will expire at the end of the month, the Fed was buying $45B in longer-term Treasuries with proceeds from the sale & redemption of short-term debt. The new round of gov bond-buying will be funded by essentially creating new money, further expanding the Fed's $2.8T balance sheet.
Photo: Bloomberg
The Federal Reserve tweaked its forecasts for the US economy, predicting slightly slower growth ahead & barely any change in the unemployment rate next year from current levels. The central bank predicts the US economy will grow 2.3%-3% next year, down from its Sep forecast of at least 2.5% growth. The weak prediction fueled the FOMC to expand its stimulus program, in an effort to improve the job market in particular. The FED expects the unemployment rate will fall to 7.4%-7.7% by the end of next year, marking little improvement from where it stands now (7.7%). The FED had said in Sep it thought the unemployment rate would be 7.6%-7.9% in 2013. For the first time in history, the central bank outlined parameters that would guide its monetary policy decisions. It plans to keep interest rates near zero until the unemployment rate falls below 6.5% or inflation accelerates faster than 2.5% a year. From the Fed's own forecasts, it's clear the central bank doesn't predict either of those things will happen until at least 2015.
Fed Officials Forecast Main Rate to Stay Near Zero Until 2015
Photo: Bloomberg
Android, from Google, is extending its lead over Apple (AAPL) in the mobile-software market at a rate that compares with Microsoft (MSFT, a Dow stock) expansion in desktop software in the 1990s, Google CEC Eric Schmidt said. Booming demand for Android-based smartphones is helping GOOG add share at the expense of other software providers
. Android snared 72% of the market in Q3, while AAPL had 14%, according to Gartner. Customers are activating more than 1.3M Android devices a day, Schmidt said. "This is a huge platform change; this is of the scale of 20 years ago -- Microsoft versus Apple," he said. "We're winning that war pretty clearly now." By giving away Android, GOOG cedes revenue to hardware partners, such as Samsung Electronics. Schmidt is willing to make that sacrifice because it drives demand for ads & other internet- based services that benefit GOOG over time. "The core strategy is to make a bigger pie," he said. "We will end up with a not perfectly controlled and not perfectly managed bigger pie by virtue of open systems." GOOG was up only a fraction.
Google Chairman Schmidt Says Android Winning Mobile War With Apple: Tech
Google (GOOG)
Expanding the bond buying program by the FED was well advertised. After an initial bump in the stock market, there was selling. Europe & China remain iffy in their own ways. But the big unknown is the debate over the fiscal cliff & that is going nowhere. Serious talk will not begin before Dec 24, at the earliest. My feeling is that nothing will be resolved & if something is done, it will prove inadequate. Then 2013 will be in trouble from the start.
Dow Jones Industrials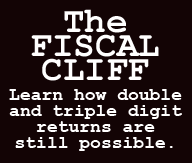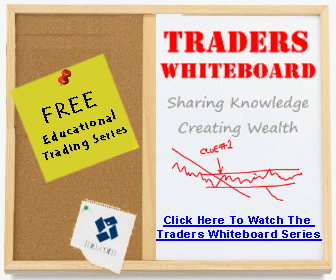 Today's Video Market Update
MarketClub $8.95 Trial...Learn More
MarketClub