Dow rose 132, advancers over decliners about 4-1 & NAZ bounced back 39. The MLP index was up 1+ to the 238s & the REIT index jumped up 6 to the 238s. Junk bond funds edged higher & Treasuries found limited buying. Oil inched up in the 64s & gold slid back another 2, to 1327.
AMJ (Alerian MLP Index tracking fund)
| | | | | | | |
| --- | --- | --- | --- | --- | --- | --- |
| CL=F | Crude Oil | 64.56 | | +0.18 | +0.3% | |
| | | | | | | |
| --- | --- | --- | --- | --- | --- | --- |
| GC=F | Gold | 1,328.20 | | -1.80 | -0.1% | |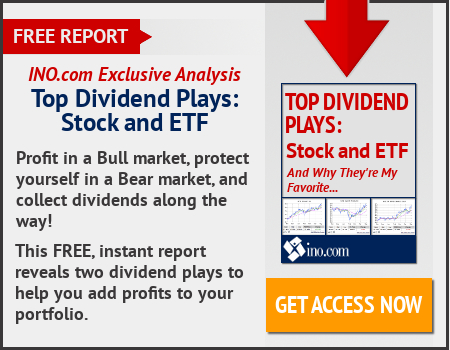 Consumer sentiment in Mar reached the highest level since 2004 as a solid labor market & growth expectations offset concerns about tariffs & stock-market volatility, a Univ of Mich survey showed. The sentiment index rose to 101.4 (est 102) from 99.7 in Feb (preliminary Mar reading was 102). Current conditions gauge, which measures Americans' perceptions of their finances, advanced to a record 121.2 (prelim 122.8), from 114.9 in Feb. Expectations measure decreased to 88.8 (prelim 88.6), from 90 in Feb. Consumers saw inflation rate in the next year at 2.8% after 2.7% the prior month. 57% of households reported recent financial progress, matching the 1998 all-time high. For durable goods, 21% said they favored buying in advance of expected price hikes, the highest level since 1990.
Consumer Sentiment in U.S. Surges to Highest Level Since 2004
Commerce Sec Wilbur Ross said there's too much "hysteria" among investors about the risks to the economy of Pres Trump's trade policy, arguing higher tariffs will have a trivial effect on the nation's rate of inflation. "I would recommend that investors act rationally, and by that I mean judge this administration by the actual performance that it creates," Ross said. "Don't judge it by some sort of hallucination about some sort of bogeyman out there that could be a problem. I think people are altogether too hysterical and I think that calmness is a much more useful investment tool than hysteria." The Trump administration is preparing to propose a list of Chinese products to be hit with tariffs. Trump announced last week that the US will impose duties on about $50B in Chinese goods to punish Beijing for what DC sees as widespread violations of American intellectual property. US Trade Representative Robert Lighthizer has until Apr 6 to release the list. Earlier in Beijing, Commerce Ministry spokesman Gao Feng said China won't submit to unilaterally coerced negotiations & doesn't rule out any options to defend its interests. US tariffs set a bad precedent & cast a shadow on the global economy, he said & reiterated that Beijing hopes the US will solve disputes via dialogue. Ross said separate tariffs on steel & aluminum won't raise prices that much for consumers. "You're talking about a fraction of a penny on a can of beer," he said. "The total amount of the tariffs, if you assume they're fully passed through to our economy, it's something under one half of one percent. Big deal. This economy is not so fragile that a fraction of a percent is going to upset either the market or the economy." "Rational investors work with the numbers and try to think through what are the real implications, not what is some wild fantasy," Ross added.
Wilbur Ross Says Investors Are 'Too Hysterical' About U.S. Trade Policy
Stocks were mixed, with technology shares lagging behind broader indexes, as markets limped toward the end of tumultuous qtr. Equities in Europe also rose following a mixed session in Asia. The S&P 500 edged higher as the tech-heavy NAZ 100 fluctuated. Amazon (AMZN) fell, reversing a premarket gain, after Donald Trump accused the company of not paying taxes in a tweet. Treasuries rose while the $ fell after data showed US consumer spending lagged behind income growth for a 2nd month in Feb. The Stoxx Europe 600 Index headed for a 3rd day of gains, with automakers leading the way. Volumes were subdued, with many traders wrapping up ahead of a long weekend. The arrival of the holiday weekend will be a relief for many investors following a roller coaster qtr in which stellar global equity gains gave way to a volatility blowup in Feb & a technology-led rout in recent days. Most Western markets are set to close on Fri & many European countries are also out on Mon. Both the benchmark index for global stocks and the S&P 500 Index are set to end the qtr down about 2%. West Texas oil edged higher & gold fluctuated after yesterday's plunge.
US filings for unemployment benefits unexpectedly fell last week to the lowest level since 1973, further evidence that the labor market remains tight, according to the Labor Dept. Jobless claims decreased 12K to 215K (est 230K) & continuing claims rose by 35K to 1.87M in the latest week. The 4-week average of initial claims, a less-volatile measure than the weekly figure, fell to 224K from the prior week's 225K. Claims at the lowest level in 45 years underscore a persistent shortage of qualified workers that has made employers reluctant to dismiss staff. Applications for jobless benefits below the 300K tally, typically considered consistent with a healthy labor market. Other aspects of the job market remain robust, with payrolls continuing to exceed expectations & an unemployment rate near the lowest since late 2000. Steady employment will help to sustain consumer spending, the biggest part of the economy. Unemployment rate among people eligible for benefits held at 1.3%.
Today & tomorrow should be quiet days for stocks (whatever that means). Going into the holiday weekend (NYSE will be closed Mon) price fluctuations are not considered significant. However there is plenty of excitement out there starting with the goings on in DC. Tariffs & trade issues are huge & this is only the first phase of changes coming that will impact business around the world. Presently the Dow is hovering around 24K, far below recent records above 26K made in late Jan. The chart below remains glum.
Dow Jones Industrials