Dow shot up 372, advancers over decliners 5-2 & NAZ advanced 101. The MLP index
& the REIT index dropped 5+ to the 317s. Junk bond funds rose & Treasuries were little changed. Oil slid back in the 65s & gold added 4 to 1354 (near recent highs).
AMJ (Alerian MLP Index tracking fund)
| | | | | | | |
| --- | --- | --- | --- | --- | --- | --- |
| CL=F | Crude Oil | 65.60 | | -0.28 | -0.4% | |
| | | | | | | |
| --- | --- | --- | --- | --- | --- | --- |
| GC=F | Gold | 1,353.00 | | +3.10 | +0.2% | |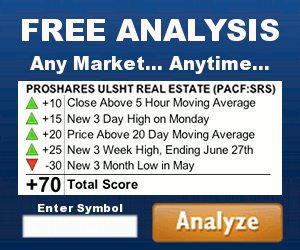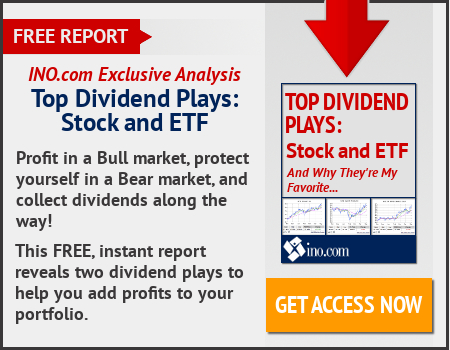 US equities rallied back from the biggest weekly rout in more than 2 years, with major benchmarks surging the most since early Feb on signs that an escalation of trade tensions was beginning to ease. Technology firms and banks were among the biggest gainers on the S&P 500 as a measure of the gauge's valuation rose from a 2-year low. Stocks in Europe & Asia also advanced. 10-year Treasury yields climbed ahead of major debt sales. The $ dropped to a one-month low & the ¥ slipped from the strongest in more than 16 months as investors moved out of the havens that beckoned last week. The worst global stocks rout since early Feb appears to be giving way to a more optimistic mood this week as the limits of the Trump administration's willingness to embrace protectionism came into view. Treasury Sec Steve Mnuchin said he's "cautiously hopeful" that China will reach a deal to avoid tariffs on $50B of US exports, while European leaders demanded a permanent exclusion at the threat of retaliation & a deal was struck with South Korea.
U.S. Stocks Roar Back, Bonds Slip
The Trump administration is "actively" involved in talks with China to resolve trade tensions, & the US has no intention of starting a trade war, a senior White House adviser said. "We are already at the negotiating table," Peter Navarro, a trade adviser to Pres Trump, said. Mnuchin & US Trade Representative Robert Lighthizer "actively engage with the Chinese side," Navarro said. "The problem is talk isn't cheap with the Chinese side. It's been very expensive" for the US, he added. Trump wants to see a $100M reduction in America's trade deficit with China this year, as well as action on intellectual property, Navarro said. The US had a $337B trade shortfall with China last year. Trump ordered tariffs last week on $50B in Chinese imports after his officials concluded Beijing engages in a range of policies that violate US intellectual property. The pres also asked Mnuchin to come up with restrictions on Chinese investments in the US, details of which the Treasury secretary should announce soon, Navarro said. Navarro dismissed warnings the global economy is on the verge of being swept up by a tit-for-tat cycle of retaliation between the world's 2 biggest economies. "Everybody needs to stop talking about trade wars and trying to push up these tensions," he said. "We are free traders, but what the president has said is we have a structural problem in the global economy, massive trade imbalances that are fueled by unfair and non-reciprocal trade." The Trump administration is under growing pressure to explain the details of its trade policies after fears of a trade war between the US & China sent stocks tumbling last week. Businesses & investors are awaiting details in the coming days of the proposed product list for the tariffs on Chinese imports announced last week. While US stocks fell sharply after Trump unveiled the plan, equity futures rallied today as investors' immediate fears appeared to ease. "All I see are green lights for growth," Navarro said.
China's gov said it is open to negotiating with DC amid a spiraling tariff dispute following a news report American officials have submitted a list of market-opening requests. A foreign ministry spokeswoman, Hua Chunying, didn't confirm this report but said at a regular briefing, "Our door for dialogue and discussion is always open." Businesspeople have appealed for a quick settlement after Beijing on Fri announced a $3B list of US goods targeted for possible retaliation for Pres Trump's tariff hike on steel & aluminum imports. China has yet to say how it might respond to Trump's approval of possible higher duties on $60B of Chinese goods in response to complaints Beijing of stealing or improperly pressuring foreign companies to hand over technology. It was reported that Mnuchin & China's economic czar, Vice Premier Liu He, were leading negotiations. He said American market-opening requests as a possible condition of a settlement covered the auto, finance & semiconductor industries. China's official Xinhua News Agency reported Sat that Liu & Mnuchin talked by phone but gave no indication they were holding negotiations. Xinhua cited Liu as saying Beijing is "capable of safeguarding its national interests." "We are full of confidence and the capability to defend our legitimate and lawful interests under any circumstances," said Hua. "Now the ball is in the U.S. court, and we hope the United States will make its decision cautiously and reasonably..


After the stock market retreat last week, administration officials were sent out to push the positive case for tariffs &talks. That brought out stock buyers. But nothing was accomplished & talk is cheap. Market breadth today is limited & gold remained in demand by investors with negative thoughts on stocks. The Dow has pulled back over 100 from its earlier peak. These will continue to be trying times for the bulls.
Dow Jones Industrials