Dow shot up 250, advancers over decliners about 5-2 & NAZ gained 80. The MLP index added 2+ to the 258s. Junk bond funds rose & Treasuries were sold, taking the yield on the 10 year Treasury up to 2.9%. Oil rose to the 61s & gold inched up 1 to 1322 while stock rallied.
AMJ (Alerian MLP Index tracking fund)
| | | | | | | |
| --- | --- | --- | --- | --- | --- | --- |
| CL=F | Crude Oil | 61.19 | | +1.07 | +1.8% | |
| | | | | | | |
| --- | --- | --- | --- | --- | --- | --- |
| GC=F | Gold | 1,321.30 | | -0.40 | -0.0% | |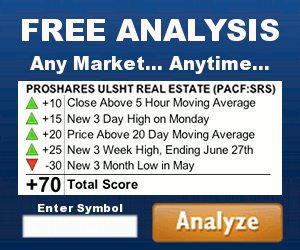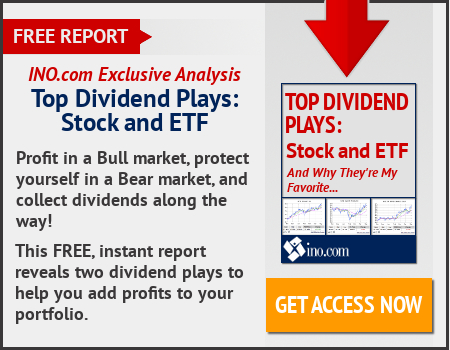 Stocks rose while Treasuries fell as the latest labor report showed the American economy continued to strengthen without the prior month's rapid wage gains that stoked inflation fears. The $ weakened against most major peers. The S&P 500 pushed its weekly gain past 2% after employers hired the most workers in almost 2 years & wages remained stagnant, allaying fears the Federal Reserve may accelerate its rate-hike schedule. The 30-year Treasury yield saw the largest gain along the curve ahead of auctions next week, while the greenback gained versus the ¥. Crude pushed toward $61 a barrel & gold futures slumped. The US employment data presented a "Goldilocks" picture of the economy for stock investors, giving the impression the Fed will have room to gradually increase rates this year. Shares also got a boost from news Pres Trump accepted an invitation to meet North Korean leader Kim Jong Un, which followed a narrower-than-expected tariff plan from the White House that alleviated speculation of a trade war. Mexico's peso & Canada's loonie strengthened on news the 2 countries will be exempted from the US tariffs, while Norway's krone climbed after Feb inflation rose above the central bank's target.
The US economy enjoyed the biggest hiring spree since mid-2016 in Feb as workers streamed in from the sidelines of the labor force, but inflation pressures remained muted amid signs the pay gains that spooked financial markets last month haven't taken hold. Payrolls rose 313K in Feb, compared with the 205K estimate & the 2 prior months were revised higher by 54K, Labor Det figures showed. The jobless rate held at 4.1%, the 5th straight month at that level. Average hourly earnings increased 2.6% from a year earlier following a downwardly revised 2.8% gain. Stock futures & bond yields rose, as the report signaled the labor market remains strong & will keep driving economic growth. The wage figures show a cooling from a pace that spurred financial turbulence last month on concern that the Federal Reserve could raise interest rates faster. While the unemployment rate remains well below Fed estimates of levels sustainable in the long run, the rise in participation suggests the presence of slack that would keep policy makers to a gradual pace of hikes. For now, rising labor-force participation may be a factor holding down wage gains. The participation rate increased to 63%, the highest since Sep, from 62.7% the prior month (the biggest monthly gain since 2010). The number of employed people in the workforce rose by 785K. Fed policy makers are widely anticipated to raise interest rates when they next meet Mar 20-21 in Jerome Powell's first gathering as chairman.
Pres Trump took the biggest gamble of his presidency, breaking decades of US diplomatic orthodoxy by accepting an invitation to meet with North Korean leader Kim Jong Un. The bet is that Trump's campaign to apply maximum economic pressure on Kim's regime has forced him to consider what was previously unthinkable: surrendering the illicit nuclear weapons program begun by his father. If the pres is right, the US would avert what appeared at times last year to be a steady march toward a 2nd Korean War. It was classic Trump, showing an unerring confidence to get the better end of any negotiation. But it was also Trump in another way: high risk & high reward, with little regard for those in the foreign policy establishment who worry it's too much, too soon. There is no protocol for Trump to follow or guidebook for him to fall back on: he would be the first sitting US pres ever to meet with a North Korean leader. It's a startling turnabout for 2 leaders who have spent the past year trading personal insults.
Trump's Historic Bet on Kim Summit Shatters Decades of Orthodoxy
Stocks are flying again on a strong jobs report & hopes that North Korea talks will get some traction. Dow's chart below shows it has had a very rocky time in the last month & high volatility should continue. The Dow has returned to where it was more than 2 months ago (on the way up). Gold, a contrary investment for stocks, inched higher despite today's stock rally as negative thinking investors have not gone away.
Dow Jones Industrials