Dow gained 75, advancers over decliners about 3-2 & NAZ went up 10. The MLP index dropped 3+ to the 268s & the REIT index went up 1 to the 345s. Junk bond funds were flattish & Treasury fluctuated. Oil pulled back in the 65s (more below) & gold remained even at 1303.
AMJ (Alerian MLP Index tracking fund)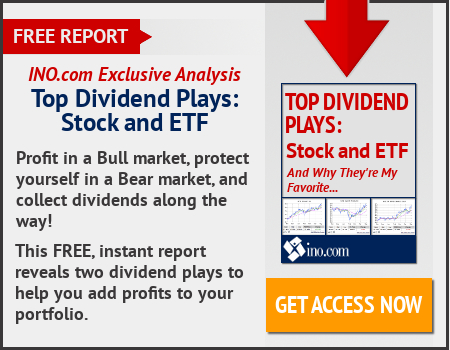 Pres Trump charged into a summit of major industrialized nations today for contentious trade talks, injecting fresh drama into an already tense meeting by calling for the reinstatement of Russia, which was ousted for its annexation of Crimea. Trump made the comment at the White House after hours of further escalating his rhetoric against longtime allies over US trade practices. "Why are we having a meeting without Russia in the meeting?" Trump asked. "They should let Russia come back in because we should have Russia at the negotiating table." Solidifying his solo status on the world stage, Trump also lashed out at longtime allies over their criticism of his trade policies. He arrived behind schedule & planned an early exit from the G-7 meeting. Russia was ousted from the elite group in 2014 as punishment for Pres Putin's annexation of Crimea & support for pro-Russian separatists in Ukraine. Trump saluted Canadian Mounties as he was greeted at an airport at a military base in Quebec. He arrived at the annual gathering, held this year at a picturesque Quebec resort, but will leave tomorrow AM before the event is over, heading to Singapore for his highly anticipated summit with North Korean leader Kim Jong Un. The White House announced his travel plans after French Pres Macron & Canadian Prime Minister Justin Trudeau signaled they would use the G7 event to take a stance against new US tariffs on steel & aluminum imports. At a joint press conference, Macron said: "A trade war doesn't spare anyone. It will start first of all to hurt U.S. workers." Trudeau, for his part, said Trump's action would hurt American workers as well as Canadians, adding he hoped to get Trump to realize it was "counterproductive." As tempers frayed, Trump had a ready retort, via tweet: "Please tell Prime Minister Trudeau and President Macron that they are charging the U.S. massive tariffs and create non-monetary barriers. The EU trade surplus with the U.S. is $151 Billion, and Canada keeps our farmers and others out. Look forward to seeing them tomorrow." Later yesterday, Trump tweeted: "Prime Minister Trudeau is being so indignant, bringing up the relationship that the U.S. and Canada had over the many years and all sorts of other things...but he doesn't bring up the fact that they charge us up to 300% on dairy — hurting our Farmers, killing our Agriculture!" A few hours later, he added, "Take down your tariffs & barriers or we will more than match you!" Despite the drama, Trump & Trudeau had a cordial greeting today, shaking hands & smiling for photographers on the lawn outside the resort overlooking the St Lawrence River. But the pres appeared in no hurry to leave for Canada. He walked out of the White House more than ½ an hour late, spent time greeting supporters gathered on the South Lawn, & then proceeded to take questions from reporters for nearly 20 mins. With a cool reception all but assured, Trump has complained to aides about even having to attend the G-7, especially since his Singapore summit with Kim is just days away. He will leave early tomorrow & will skip meetings about climate change, clean energy & ocean protection. This marks Trump's 2nd summit of the G-7, an informal gathering every year under a rotating chairmanship. The member countries are Canada, France, Italy, Japan, Germany, the US & Britain. The EU also attends.
The US economy is heating up as the year progresses, with Q2 pointing towards some of the gaudy growth that Pres Trump predicted when he was running for office. In its most recent forecast, the Atlanta Fed said the 3-month period is tracking at a 4.6% gain, exactly double the 2017 rate as well as the Q!-2018 number. If accurate, the growth rate would easily outdistance the 3.1% gain for 2017 in the same 3-month period. While running for office, Trump promised his policies would push the economy towards growth he estimated as high as 6%. The Atlanta district raised its forecast following a report today indicating a stronger than expected inventory build that raised the forecast one-tenth of a point. Other trackers indicate stronger growth as well, though the central bank's tracker is the most optimistic. The NY Fed's Nowcast is tracking a more muted 3.1% gain. The buoyancy comes amid an economy operating close to full employment, with an unemployment rate 3.8%, inflation still hovering at or below 2% & business & consumer confidence strong. The Fedral Reserve is watching growth closely & is likely to increase interest rates next week at its 2-day policy meeting.
Economic growth for second quarter is on track to double 2017's full-year pace
Oil prices fell, extending losses as a crude price forecast was cut, after already weakening on concerns about surging US output weighed & falling demand in China. Brent crude futures were down 87¢ (1.1%) at $76.45 per barrel. West Texas Intermediate (WTI) crude futures fell 22¢ at $65.73. Crude prices were down slightly earlier in the session after data suggested Chinese demand was waning & concerns lingered about growing US output. China's May crude oil imports eased away from a record high hit the month before, customs data showed today, with state-run refineries entering planned maintenance. May shipments were 39.05M tons (9.2M barrels per day (bpd)). That compared with 9.6M bpd in Apr. Further weighing on prices has been surging US output, which hit another record last week at 10.8M bpd, for a 28% gain in 2 years. It puts the US close to becoming the world's biggest crude producer, edging nearer to the 11M bpd churned out by Russia. The surge in US production has pulled down WTI into a discount versus Brent of more than $11 per barrel, its steepest since 2015. US energy companies added oil rigs for a 3rd week in a row even though crude prices have declined about 8% over the past 3 weeks. Drillers added one oil rig in the latest week, bringing the total count to 862, the highest level since Mar 2015.
Oil prices ease on China demand dip and JP Morgan forecast
As expected, this was an unexciting day in for stocks. Ahead of the big G-7 meeting is not a good time to place bets. Trade talks will be front & center. And Trump looks like he will have a tough time getting other leaders to accept his ideas on trade. On the other hand, the North talks begin next next week. If they go well, that could be a boost for the stock market. There was a little buying in the PM, probably on hopes for a favorable Q2 GDP report & that trade talks, which are sill going on, will improve. The Dow chart below shows the Dow is at it's best level in 3 months. But the dark clouds from increased uncertainty on global trade have not gone away.
Dow Jones Industrials