Dow fell 2, decliners barely ahead of advancers & NAZ lost 26. The MLP index dropped 2 to 270 & the REIT index was fractionally higher in the 344s. Junk bond funds were mixed & Treasuries hardly budged. Oil was up pennies in the 66s & gold remained steady at 1303.
AMJ (Alerian MLP Index tracking fund)
| | | | | | | |
| --- | --- | --- | --- | --- | --- | --- |
| CL=F | Crude Oil | 66.03 | | +0.08 | +0.1% | |
| | | | | | |
| --- | --- | --- | --- | --- | --- |
| GC=F | Gold | 1,303.30 | | +0.30 | +0.0% |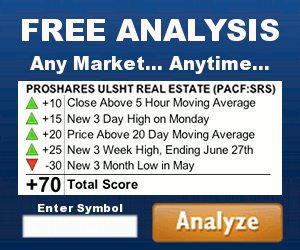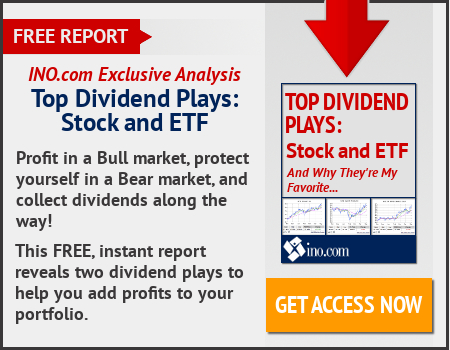 Pres Trump will head to Quebec for a 2-day Group of Seven (G-7) summit meeting, as tensions between the administration & its key allies worsen. The leaders of France & Germany have already stated that they will not sign a joint statement at the conclusion of the summit unless Pres Trump makes some concessions on key issues, including language related to the nuclear accord with Iran. Members of the G-7 include the US, Canada, the UK, Japan, France, Italy & Germany. The EU also attends. G-7 members are likely to take the opportunity in Quebec to address economic concerns with Pres Trump, as many of the countries are impacted by recent trade policy decisions the administration has made. Canada & members of the EU, for example, recently fell victim to the US steel & aluminum tariffs, & both have vowed to retaliate. Italy, France, Germany & the UK are members of the EU. Japan is also subject to the levies. Trade ministers & politicians from multiple countries have voiced opposition in the media to the tariffs ahead of the G-7 summit & have indicated they may band together to push the US pres to reverse his decision. National Economic Council Director Larry Kudlow said that the president was aware of disagreements over trade, but he added that the country's chief executive was "sticking to his guns." While trade is not officially on the agenda of the G-7 summit, there is a theme called "economic growth that works for everyone."

Stocks pointed to a lower open, with markets rattled after Pres Trump squared off against his allies as the Group of Seven (G-7) meeting begins in Quebec. Trade is expected to be a major topic of conversation at the meeting of world leaders, but hopes of a productive gathering have dimmed following tweets by both Trump & French Pres Emmanuel Macron. Macron suggested that a 6-member agreement could be reached, without the US, while Trump suggested both Canada & the EU are using unfair trading practices. Meanwhile, yesterday the White House announced that Trump would leave the G-7 before it ends to travel to Singapore for his meeting with North Korean leader Kim Jong Un. In company news, Apple (AAPL, a Dow & NAZ stock) shares are lower following a Nikkei report that it told the companies that supply iPhone parts & technology to expect around a 20% drop in orders. AAPL is reportedly being "conservative" in its approach toward smartphone shipments, expecting 80M shipments of new phones compared with 100M last year. Shares of iPhone suppliers are also falling. Commodities were mixed, with gold flat while oil futures declined. Yesterday, stocks posted mixed results, with tech stocks pulling back following their recent rally while gains in energy shares boosted the Dow.
Stocks lower on concerns US will be isolated at G7
Japan & the US are working to hold their first bilateral trade talks under a new framework in Jul, Japan's Foreign Ministry said, in a sign DC may ratchet up pressure on Tokyo to open up its markets. Pres Trump & Japanese Prime Minister Abe agreed in Apr to set up the new framework focusing on bilateral trade & led by US Trade Representative Robert Lighthizer & Economy Minister Toshimitsu Motegi. At their latest summit in DC yesterday, the leaders agreed to make preparations to hold the first Lighthizer-Motegi meeting in July the ministry said. Analysts say the new framework could put Japan under direct US pressure to enter talks for a bilateral free trade agreement. Japan is wary of entering such talks as they would put it under pressure to open up politically sensitive markets like agriculture. Policymakers in Tokyo are also concerned about Trump's threat to impose tariffs on Japanese cars, a move they fear would be more damaging to the economy than metal tariffs given the importance of the US market. In a sign of Japan's irritation, Finance Minister Taro Aso used unusually harsh language to criticize Trump's trade policy at a Group of Seven finance leaders' gathering last week. "It's deeply deplorable," Aso told reporters. "Inward-looking policies involving one-sided, protectionist measures benefit no country," he said.
Japan, US are working on their first trade talks in July under new framework
Tariffs could end up reversing the benefits from Pres Trump's tax reform, the head of the National Retail Federation said. Matthew Shay, the association's pres & CEO, said businesses & consumers have been faring well from the reform, but that's now in jeopardy. "[Companies are] investing in their businesses. They're investing in their people. They're expanding. They're doing all these great things," he said. "And we're going to erase it all with a potential trade war." "It makes no sense to go down this road when we have all this momentum," he added. Shay said individuals' gains have been reflected in strong consumer confidence
.
Trump signed the Tax Cuts & Jobs Act last Dec, slashing the corp tax rate, as high as 39% for some businesses, to a flat rate of 21%. Since then, unemployment has fallen to historic lows & there are now more jobs in the US than people looking for work. But in March, Trump announced steel & aluminum tariffs for select countries to correct what he deemed were unfair trading practices. Since then, the market has continued to fluctuate wildly since as investors fear possible trade wars. On May 31, the Trump administration announced its decision to move ahead with the metal tariffs on the EU, Mexico & Canada.
Tariffs make 'no sense' for businesses, the National Retail Federation CEO says
Trade tensions make traders nervous. There is no reason to commit ahead of the weekend, especially when there will be news coming from the G-7 meeting. Of course, nobody, not even the participants, know if anything will be decided. The bulls like to see that the Dow rose 600 to go over 25K this week. But that bullish sentiment may not last.
Dow Jones Industrials