Dow climbed 110 (closing near the highs), advancers over decliners 5-2 & NAZ gained only 9. The MLP index rose 3+ to the 287s & the REIT index added 2+ to 360. Junk bond funds hardly moved in price & Treasuries were steady. Oil went up in the 65s (more below) & depressed gold rose 4 to 1188.
AMJ (Alerian MLP Index tracking fund)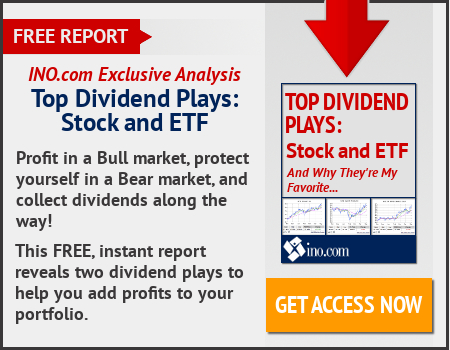 Chinese & US negotiators are reportedly working on a plan to hold talks to end a trade dispute that will result in meetings between Pres Trump & Chinese leader Xi Jinping at a summit in Nov. A 9-member delegation from Beijing, led by Vice Commerce Minister Wang Shouwen, will hold meetings with US officials led by the Treasury undersecretary, David Malpass, on Aug 22 & 23. Yesterday, the 2 govs announced lower-level trade talks this month aimed at resolving an escalating tariff war that threatens to engulf all trade between the 2 economies which have been locked in escalating rounds of tariffs, with $34B in goods targeted by each country & another $16B slated to go into effect on Aug 23. Trump has threatened to impose duties on virtually all of the more than $500B of Chinese goods exported to the US. Though China's tariff target list is light on consumer products, it includes B$ worth of imported machinery & components that go into finished goods made in the US. That means American manufacturers will have to pay more for parts & equipment, raising prices for American consumers, making their products less competitive in foreign markets. So far, the tariffs represent a relatively small portion of US China trade. That means the immediate economic impact of the trade war could be limited for both sides, another reason some analysts expect the dispute to linger for some time. But economists have warned that a full-blown trade war, especially if it drags on for more than a year, could slow the US economy. US exporters facing higher tariffs in China will have a tough choice. They can either take a profit hit, or try to pass along the higher cost to Chinese consumers, thus making their products less competitive. US ports, which handle 100s of B$ in merchandise each year, will be among the first to fell the pain if the Trump administration's trade war begins to slow the global economy. As the White House has widened its threats of expanding duties on $200B worth of Chinese goods, port managers across the country have been bracing for the prospect of canceled shipments & lost jobs.
US, China plot roadmap for meeting between Trump, Xi to resolve trade dispute: Dow Jones
Crude prices edged higher, but had yet another weekly decline on worries that oversupply would weigh on the US market & that trade disputes & slowing global economic growth would slow demand for oil. US crude had its 7th consecutive weekly decline & global benchmark Brent dropped for a 3rd week. West Texas Intermediate (WTI) crude futures ended 45¢ higher at $65.91 a barrel, after touching a session high of $66.39 earlier. For the week, US crude was down 2.5%, marking its longest losing streak in 3 years. Brent crude oil futures were up 52¢ at $71.95, after rising over $1 to hit a high of $72.49 a barrel. Brent was had a more than 1% weekly loss. The main drags on prices were the darkening economic outlook due to trade tensions between the US & China, & weakening currencies in emerging economies that are weighing on growth & fuel consumption. US gov data this week showed a large build up in crude inventories, with production also increasing. The number of US oil drilling rigs, an indicator of future production, were unchanged in the week at 869 rigs. Last week, drillers added 10 oil rigs, the biggest rise since May. Another major drag on prices was the darkening economic outlook on the back of trade tensions between the US & China, & weakening emerging market currencies that are weighing on growth & fuel consumption.
Oil rises, but posts weekly loss on concerns over trade row
Pres Trump called for an end to quarterly earnings reports today, instead advocating for a 6-month system that he said would allow for greater flexibility for businesses. "Making the United States business friendly is key to job growth!" he wrote in a 2nd tweet. Trump said he reached out to the SEC & asked them to study potential implications of a system change. In Jun, nearly 200 business moguls from the Business Roundtable urged companies to shift away from releasing quarterly earnings guidance, which they said is harming the economy. According to these CEOs, short-term earnings guidance can stunt economic growth by shifting companies' investments away from technology, hiring & research & development in order to meet quarterly earnings forecasts, which too often can be affected by factors outside of a company's control, like commodity-price fluctuations, stock-market volatility & the weather.
Trump urges six-month earnings reports to replace quarterly reports
The Dow in late-trading jumped to session highs amid reports that the US & China are setting the stage to end a contentious multibillion-dollar tariff dispute by Nov. The Dow & S&P 500 index climbed, while the NAZ also drifted into positive territory, after lagging behind its peers earlier in the session. All 3 benchmarks were trading at their best levels, extending a powerful rally ignited yesterday, sparked by news that Beijing & DC had agreed to resume trade negotiations next week. The coming negotiations are intended to set the stage for multilateral summits between Pres & Chinese leader Xi Jinping in Nov.
There was not a lot going on in the stock market & the thoughts of talks aimed at solving trade issues sounded good enough to bring out buyers. The Dow finished the week with an advance of 360, about 1K away from setting a new record. But the next 2 weeks generally have sleepy trading with some traders away. And, the darling stocks this year, tech stocks, have been losing their appeal recently with Tesla (TSLA) under fire. Anything is possible on low trading days.
Dow Jones Industrials