Dow went up 89 (closing near the highs), advancers over decliners better than 2-1 & NAZ broke into the black & went up 4. The MLP index gained 2+ to the 289s & the REIT index added 3+ to the 363s. Junk bond funds did little & Treasuries rose in price, taking the yield on the 10 year Treasury down 5 basis points to 2.82% (near the lows in late May). Oil is back in the 66s (more below) & gold rebounded 13 to 1197.
AMJ (Alerian MLP Index tracking fund)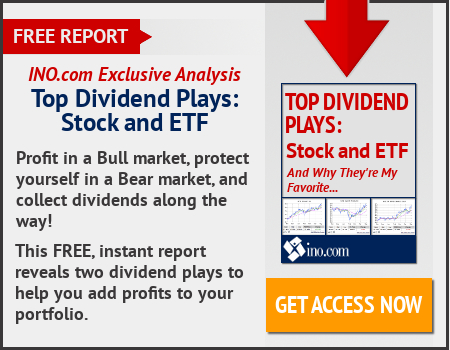 French oil giant Total has officially left Iran & abandoned its deal to develop a giant natural gas field in the country, Iran's oil minister reportedly said on state television, leaving the isolated republic to look for a replacement. "Total Iran has officially left the contract to develop the South Pars Gas project's phase 11... the process to replace with another company is underway," Bijan Namdar Zanganeh said. Total had already signaled that it could pull out of the Islamic republic & its intention to develop part of the world's largest gas field at South Pars, after the US said it would reimpose sanctions on the country after pulling out of the 2015 nuclear deal in May. The first series of sanctions were reinstated in early Aug & target the country's automotive sector, issuance of debt & metals trade. But more are to come in Nov; these will hit Iran's crucial oil sector, shipping industry & financial institutions. Foreign companies like Total that have business dealings with Iran were told they could face secondary sanctions for doing business in the country, prompting a number to pull out to avoid US sanctions, while Russian oil company Lukoil has also said it would put plans to pursue joint ventures with Iran on hold. The collapse of the deal with Total to develop the South Pars gas project is a blow for major OPEC oil producer Iran. Total had signaled in May that it could pull out once it had assessed the ramifications of Pres Trump's decision to reimpose sanctions & if it was not granted a sanctions waiver. Total CEO Patrick Pouyanne said in Jun that US sanctions mean that "there's not a single international company like Total who can work in any country with secondary sanctions. I don't have the right. It's just the reality of the world." Iranian officials had earlier suggested that China's state-owned CNPC, which also has a stake in the South Pars project, could take over Total's stake, lifting its interest to from 30% to more than 80%. Separately, Iran's foreign minister called for an accelerated effort from the EU, one of the major supporters of the 2015 nuclear deal, to step up efforts to salvage the deal.
Oil giant Total reportedly pulls out of Iran and a giant gas project
Atlanta Fed Pres Raphael Bostic repeated that he expects one more interest rate hike this year. Speaking in Tennessee, Bostic said recent global events add downside risk to the US outlook. The swift decline in the Turkish lira took officials by surprise, he said. Bostic is a voting member of the Fed's interest-rate committee this year. The forecast of all 15 Fed officials is for 2 more rate hikes this year.

Tyson Foods (TSN) will pay $2.16B in cash for the Keystone Foods business of Marfrig Global Foods, expanding its intl reach & product range. Headquartered west of Philadelphia, Keystone supplies chicken, beef, fish & pork to major quick-service restaurant chains, as well as retail & convenience store channels. The acquisition includes 6 processing plants & an innovation center in the US with locations in Alabama, Georgia, Kentucky, North Carolina, Pennsylvania & Wisconsin. It also includes 8 plants & 3 innovation centers in China, South Korea, Malaysia, Thailand & Australia. Keystone, which employs 11K, had revenue of $2.5B in the 12 months ended Jun 30. TSN, founded in 1935, employs more than 122K & had $38.3B revenue in its fiscal 2017 year. The stock rose 1.00.
If you would like to learn more about TSN, click on this link:
club.ino.com/trend/analysis/stock/TSN?a_aid=CD3289&a_bid=6ae5b6f7
The Dept of Energy is offering 11M barrels of crude for sale from the nation's Strategic Petroleum Reserve (SPR) ahead of sanctions on Iran that are expected to reduce global supplies of crude. The delivery period for the proposed sale of sour crudes will be in Oct & Nov. The gov has introduced financial sanctions against Iran which, beginning in Nov, also target the petroleum sector of OPEC's 3rd-largest producer. The sale appears to be designed to show the Trump administration is taking measures to restrain energy price increases ahead of the sanctions. US crude was up by 45¢ at $66.36 a barrel in trading. As a shale boom helped domestic oil production hit an all-time record this year, US lawmakers increasingly have viewed oil-reserve sales as a way to reduce deficits & fund gov operations. Pres Trump earlier this year complained that oil prices are "artificially very high" & a potential release from the SPR, ahead of the US midterm elections in Nov, was widely seen as a way to bring relief to motorists who have seen gasoline prices jump in the past year. However, American drivers are unlikely to see prices at the pump fall by crude releases from the SPR because US oil production already is sky high. Earlier this year, the DOE sold about 5.2M barrels of oil from the SPR to 5 companies.
US offers 11 million barrels of oil for sale from strategic reserve
Oil futures rose after weeks of declines, supported by easing concerns over a potential trade war between the US & China, as well as an expected fall in supply from Iran due to US sanctions. West Texas Intermediate crude futures for Sep delivery ended the session 52¢ higher at $66.43 per barrel. That contract expires on tomorrow. The Oct WTI contract was trading up 32¢ at $65.53. Brent crude futures, a benchmark for intl oil prices, were up 57¢, nearly 1%, at $72.40 per barrel. Last week, Brent declined for a 3rd consecutive week, while WTI fell for a 7th week due to concerns about a slowdown in economic growth because of US-Chinese trade tensions & weakness in many emerging economies. However, China & the US will hold trade talks this month in an effort to resolve an escalating tariff war that threatens to engulf all trade between the 2 economies. Still, White House economic adviser Larry Kudlow said Beijing should not underestimate Pres Trump's resolve in what Kudlow called a "battle to eliminate tariffs and non-tariff barriers and quotas, to stop the theft of intellectual property and to stop the forced transfer of technology." Traders said US sanctions against Iran were also supporting prices. The US gov has introduced financial sanctions against Iran which, from Nov, will also target the petroleum sector of OPEC's 3rd largest producer. Today Iran asked the EU to speed up efforts to save a 2015 nuclear deal between Tehran & major powers, which Trump abandoned in May. Most EU companies have pulled out of Iran for fear of US sanctions & Tehran said France's Total had officially exited Iran's South Pars gas project. However, China signaled it wanted to continue buying large volumes of Iranian oil despite US pressure & was now switching to Iranian tankers to skirt US sanctions on ship insurers. A strong $ & currency weakness in oil-consuming nations like Turkey & India is continuing to impact the crude market.
Brent oil stabilizes near $72 as trade war concerns ease
Tech shares were back in demand in PM trading giving the overall market a lift. Sexy Tesla (TSLA) went up about 3 to the 308s after early trading took it down to 288. It continues to operate under a very large dark cloud which shows no sign of going away. Meanwhile the Dow is only about 800 away from setting a new record. Its prior record was on Jan 26.
Dow Jones Industrials