Dow went up 18, advancers over decliners about 5-4 & NAZ gained 47 to another record high. The MLP index gave back 1+ to the 282s & the REIT index jumped up 4+ to the 363s. Junk bond funds fluctuated & Treasuries were steady. Oil rose to the 69s & gold fell 3 to 1211.
AMJ (Alerian MLP Index tracking fund)
| | | | | | | |
| --- | --- | --- | --- | --- | --- | --- |
| CL=F | Crude Oil | 69.12 | | +0.59 | +0.9% | |
| | | | | | |
| --- | --- | --- | --- | --- | --- |
| GC=F | Gold | 1,210.30 | | -4.10 | -0.3% |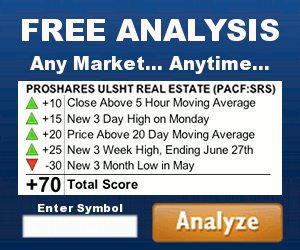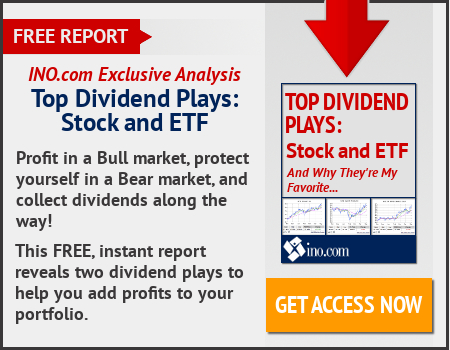 Stock were flattish, offering little reaction to a slight upward revision of Q2 economic growth. In the first revision, Q2 GDP was revised to 4.2% versus the initial 4.1%. Analysts had expected no change. Meanwhile, trade remains in focus after the US & Mexico reached a preliminary trade deal. Canada & the US are now negotiating & according to a report from Canadian newspaper, Canada is ready to make concessions when it comes to its protected dairy market. In economic data, Jun pending home sales index incfreased 0.9%, versus expectations for an unchanged reading. Of note, Jun 2018 pending home sales were down 2.5% year-over-year. In commodities, oil could see some movement with the Energy Information Administration's latest inventory report later today. The S&P 500 & NAZ Composite edged higher to new record highs yesterday, with the tech-heavy NAZ posting a new all-time closing high for the 3rd-straight session. The S&P 500 also briefly hit 2900 for the first time in history during intraday trading while the Dow also finished fractionally higher.
Investors take in 4.2% GDP, Canada trade talks
The US economy expanded more than expected in Q2, according to the Commerce Dept's first revision. Q2 GDP increased at a 4.2% annual rate, above the originally reported 4.1% annual rate. Economists had expected an unchanged reading of 4.1%. Key adjustments in the revision include consumer spending, which was strong, although a little less than previously estimated, with personal consumption expenditures rising 3.8% versus the previously reported 4%. Business investment was solid, with fixed nonresidential investment rising at an 8.5% annual clip versus the prior estimate of 7.3%. Gov spending increased 2.3% instead of 2.1%, mostly due to a rise in military spending. Inflation inched higher, to a 1.9% annual pace versus the previous 1.8%.

The nation's housing market is cooling off. Signed contracts to buy existing homes fell 0.7% in Jul compared with Jun, according to the National Association of Realtors' pending home sales index. The index was down 2.3% compared with Jul 2017, the 7th straight month of annual declines. Pending home sales are an indicator of future closed sales. "It's evident in recent months that many of the most overheated real estate markets – especially those out West – are starting to see a slight decline in home sales and slower price growth," Lawrence Yun, chief economist for the Realtors, said. "The reason sales are falling off last year's pace is that multiple years of inadequate supply in markets with strong job growth have finally driven up home prices to a point where an increasing number of prospective buyers are unable to afford it." Buyers have been struggling to find affordable homes this year, as the supply of homes for sale has fallen annually for most of the year. It was finally flat in Jul, but the market needs a significant surge in new listings in order to cool prices & boost sales. Home prices are still rising at a fast pace. They were up over 6% In Jun, according to the latest report from S&P Case-Shiller. The pace, however, is moderating very slightly. Prices usually lag sales & sales have been slowing all year. Affordability is being further weakened by higher mortgage interest rates. The average rate on the popular 30-year fixed mortgage is about a ½ a percentage point higher now than it was at the start of this year. Regionally, pending home sales in the Northeast rose 1.0% for the month but were 2.3% lower compared with a year ago. In the Midwest, sales were up 0.3% monthly but 1.5% lower annually. In the South, sales declined 1.7% monthly & 0.9 percent annually. In the West, sales fell 0.9% & 5.8% annually. Sales are weakest in the West because that is where affordability is worst. Homebuilders are most active in both the South & West, but mostly not at the lower end of the market, where demand is strongest.
Pending home sales fall for seventh straight month in July
American Eagle Outfitters (AEO) forecast Q3 profit below expectations, partly due to lower-than-expected sales for its popular Aerie line of lingerie, sending its shares lower. Same-store sales at Aerie rose 27% in Q2, but missed estimates for the first time in at least 2 years. Analysts had expected Aerie's appeal among younger women to drive an average of 30% increase in same-store sales in the qtr. But overall comparable sales beat estimates on strong demand for its namesake apparel in the back-to-school season. EPS rose to 34¢ from 12¢ a year earlier. The company's forecast Q3 EPS was 45-47¢, below the analyst estimate of 49¢. The stocks dropped 3.07 (11%).
If you would like to learn more about AEO, click on this link:
club.ino.com/trend/analysis/stock/AEO?a_aid=CD3289&a_bid=6ae5b6f7
American Eagle Outfitters' profit outlook disappoints, shares slip
Trade talks with Canada are resuming. Not much else going on in the stock market. The GDP revision was not significant. The rest of the week is expected to be sluggish for stocks. Next week, serious trading will resume.
Dow Jones Industrials