Dow added 39, advancers over decliners better than 4-3 & NAZ gained 47. The MLP index added 1+ to the 287s & the REIT index was up 3+ to the 358s (near its record highs). Junk bond funds crawled higher & Treasuries climbed, taking the yield on the 10 year Treasury down 2 basis points to 2.94%. Oil rose in the 68s & gold fell 7 to 1215.
AMJ (Alerian MLP Index tracking fund)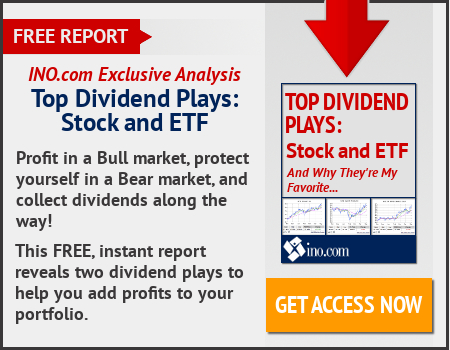 Are the Chinese starting to lose their cool & does it signal trouble for the world's 2nd largest economy? Today, Chinese state media, the Communist Party's People's Daily newspaper, took a personal swipe at Pres, saying he was starring in his own "street fighter-style deceitful drama of extortion and intimidation." The criticism comes as Chinese stocks & the yuan continue to take a beating raising questions about whether the ongoing tariff tit-for-tat with the US is taking a toll. "The Chinese economy is slipping across the board. That is one reason their currency is falling," said National Economic Council Director Larry Kudlow on Fri. The yuan's beat down has pushed the currency down about 8% against the $ from its 52-week high reached back in Feb of this year & for the year it has lost nearly 5%. Chinese stocks are also taking a drubbing with the market now in 3rd place behind the US & Japan as of this week. The Shanghai Composite, the country's benchmark stock index, fell to the lowest closing value since Feb 2016 this year & is down 18%. These losses have taken the cumulative value of Chinese stocks down to $6.09T, below the $6.17T value of Japanese equities. And China's service sector, which includes small business owners & accounts for about 60% of China's economic growth, slowed in Jul. Many of the survey's respondents are concerned about an escalating trade war with the US. While China's economy is growing, the pace of growth has been slowing. Q2 GDP, released in Jul, rose 6.7%, the weakest in about 2 years. The basket of weaker economic data points is not lost on the White House. "China is increasingly isolated with a weak economy," noted Kudlow, "and a trade war could cause even more problems for the world's most populous nation." "China better take Trump's efforts to solve the unfair and illegal trade, their tariff problem, their lack of reciprocity, their IP theft. They better take President Trump seriously," warned Kudlow.
Berkshire Hathaway (BRK-A & BRK-B) posted Jun qtr operating profits of $4190 per Class A share, up 67% year over year & higher than the estimate for $3387. Each share of BRK-A stock is convertible, at the option of the holder, into 1500 shares of BRK-B common stock. BRK-B stock went up 5.90 (3%).
If you would like to learn more about BRK-B stock, click on this link:
club.ino.com/trend/analysis/stock/BRK-B?a_aid=CD3989&a_bid=6ae5b6f7
Berkshire Hathaway shares jump after Buffett's conglomerate reports soaring profits
Oil futures rose after OPEC sources said Saudi crude production unexpectedly fell in Jul, raising concerns about global oil supplies as the US prepares to reinstate sanctions against major exporter Iran. Brent crude futures rose 45¢ to $73.66 a barrel (0.6% gain) & West Texas Intermediate (WTI) crude futures rose 52¢ to settle at $69.01 a barrel (0.8% gain). Saudi Arabia pumped around 10.29M barrels per day (bpd) of crude in Jul, according to 2 OPEC sources, down about 200K bpd from a month earlier. That came despite a pledge by the Saudis and top producer Russia in Jun to raise output from Jul, with Saudi Arabia promising a "measurable" supply boost. The US is due to reinstate some sanctions against Iran that it suspended after a 2015 deal between world powers & Tehran that sought to curb Iran's nuclear program. Some of the sanctions will come back tomorrow. The US also plans to re-introduce sanctions on Iranian oil in Nov, which could dent the OPEC member's output. Renewed sanctions are part of the Trump administration's strategy to deny resources to the Iranian leadership. The US wants as many countries as possible to cut imports of Iranian oil to zero, a senior administration official said. Most Iranian crude exports go to China & India, but roughly 20% go to Europe, where refiners have already cut their purchases. Meanwhile, US energy companies last week cut oil rigs for a 2nd time in the past 3 weeks as the rate of growth has slowed over the past couple of months.
Oil up after OPEC sources say Saudi crude output fell
PepsiCo (PEP), a Dividend Aristocrat, said its CEO, Indra Nooyi, would step down after 12 years in the position, & named President Ramon Laguarta as her successor. Nooyi will step down Oct 3 after serving 24 years, the past 12 as chief exec, with the company & will remain chairman until early 2019, the company added. "Growing up in India, I never imagined I'd have the opportunity to lead such an extraordinary company," Nooyi said. "Guided by our philosophy of Performance with Purpose – delivering sustained performance while making more nutritious products, limiting our environmental footprint and lifting up all the communities we serve – we've made a more meaningful impact in people's lives than I ever dreamed possible. PepsiCo today is in a strong position for continued growth with its brightest days still ahead." Laguarta has been with the PEP for 22 years, becoming pres in 2017 where he oversaw global operations, corp strategy, public policy & gov affairs. He previously served as CEO of PEP's Europe Sub-Saharan Africa division & pres of the company's Eastern Europe region. "Ramon Laguarta's unanimous appointment follows a systematic and thorough succession process by the Board of Directors. Laguarta equally represents continuity and the necessary agility for PepsiCo," said Daniel Vasella, chairman of the board's Nominating & Corporate Governance Committee. The stock rose 1.03.
If you would like to learn more about PEP stock, click on this link:
club.ino.com/trend/analysis/stock/PEP?a_aid=CD3989&a_bid=6ae5b6f7
PepsiCo CEO Indra Nooyi stepping down
The slowdown in Aug trading is hitting the stock market. There is not a lot of exciting news & some traders are away on vacation. The rest of the month could be sluggish with a lack of excitement. But the Dow has the wind at its back & the bulls can see the record highs reached in late Jan only about 1K above the current value. If only trade uncertainties could be resolved.
Dow Jones Industrials