Dow rose 79, advancers over decliners 2-1 & NAZ gained 49. The MLP index at 290 was up pennies & the REIT index fluctuated in the 363s (still near record highs). Junk bond funds were steady & Treasuries dipped lower in price, bringing higher yields. Oil went up 1+ to the 67s & gold added 3 to 1197.
AMJ (Alerian MLP Index tracking fund)
| | | | | | | |
| --- | --- | --- | --- | --- | --- | --- |
| CL=F | Crude Oil | 67.96 | | +1.53 | +2.3% | |
| | | | | | | |
| --- | --- | --- | --- | --- | --- | --- |
| GC=F | Gold | 1,197.70 | | +3.10 | +0.3% | |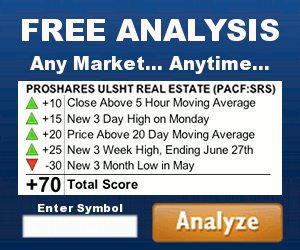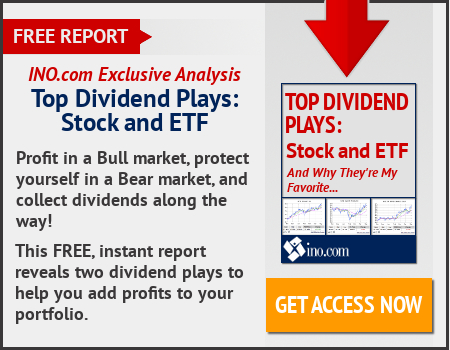 Stocks opened slightly higher after Pres Trump criticized the Federal Reserve & its Chairman. Trump is "not thrilled" with his own appointee, Chairman Jerome Powell, for raising interest rates & said the central bank should do more to help him to boost the economy. The White House has historically stayed out of Federal Reserve matters because its independence has been seen as important for economic stability. Trump said the Fed should be more accommodating on interest rates. All 3 major indices have gained for 3 straight trading sessions with the possibility of making it 4 in a row. The S&P 500 was pushing toward a record high while the Dow could soon exit correction territory. Retail earnings remain high on the agenda as Kohl's (KSS) & TJX (TJX) reported better-than-expected results. Stocks closed higher yesterday as merger & acquisition activity plus hope for a resolution to US-China trade tensions buoyed investor sentiment. Commodities were mostly higher today.
Stocks cautiously higher after Trump's Fed comments
A senior official of the People's Bank of China said that the yuan's exchange rate is set by the market, rebutting Pres Trump's claim a day earlier that the country was manipulating its currency. China is not manipulating the yuan, the official, Li Bo, is quoted as saying & he told reporters the country would not use its currency as a weapon in a trade war. "We won't use policy to devalue the yuan and we won't use the exchange rate as a weapon to react to external pressures from trade conflicts," Li said. Li, who did not name Trump directly, is the director of monetary policy at the People's Bank of China. Yesterday, Trump said in an interview that China was manipulating the yuan lower to make up for tariffs imposed by the US on its goods. "I think China's manipulating their currency, absolutely," he said. The yuan has fallen sharply against the $ as the trade war between the 2 nations escalated this summer. Earlier this month, the $ was trading at nearly 7 against the yuan, a level not seen in a decade. Today, the $/yuan trade was 6.86. The $ has strengthened as the Federal Reserve raises interest rates. Trump has accused China of currency manipulation in the past. A weaker currency makes a country's goods more attractive to overseas buyers, so forcibly pushing it down would offset any effects of tariffs imposed by others. In Jul, Trump said China's "currency is dropping like a rock, and our currency is going up, and I have to tell you it puts us at a disadvantage." A weakening currency also has a downside: capital flight out of the country, something China has been trying to stop. Chinese officials are expected to be in DC later this week to renew trade talks with the US as new US tariffs on $16B of Chinese goods are supposed to kick in Thurs. China has pledged to retaliate.
China central bank official rebuts Trump's claim it is manipulating the yuan
The White House's timetable for a decision on auto tariffs is being pushed back. Commerce Secretary Wilbur Ross had said last month that a report on the implications of auto tariffs & their possible national security threat, would be published sometime in Aug. But today, Ross said now it's "not clear the report will be out at the end of the month" & declined to set a new timeline. He said the report was being delayed because of ongoing negotiations with Mexico, Canada & the European Commission. Ross also said it was taking longer than anticipated to go thru materials submitted by automakers, who are largely against tariffs that critics say would drive up costs to consumers & to their own supply chain. Pres Trump has said could impose 20 or 25% tariffs on auto imports. He asked the Commerce Dept in May to look into whether vehicle imports threaten national security, which is the same argument the White House used to impose steel & aluminum tariffs. The US has also imposed 25% tariffs on $34B in Chinese goods & tariffs on steel. China has retaliated with its own tariffs, including a 40% tariff on cars. The US has been criticized by automakers & foreign govs as it considers tariffs of up to 25%. Critics have warned auto tariffs could boost the cost of cars, & hurt auto sales & jobs in the global industry.
Trump's auto tariff timeline is being postponed, commerce secretary tells WSJ
Luxury homebuilder Toll (TOL) raised its forecasts for revenue & home sales after reporting better-than-expected quarterly results on strong demand for its luxury homes, sending its shares higher. The results underscore strength in the US homebuilding sector as robust demand, fueled by a stronger economy & low unemployment rates, cushions the impact of higher construction costs, labor shortages & rising interest rates. TOL expects full-year revenue of $6.76-7.22B, compared with an earlier forecast of $6.64-7.31B. "We believe there is room for continued growth in the new home market in the coming years," Executive Chairman Robert Toll said, adding that the company is seeing new demand from millennials starting to buy homes. California, where TOL typically sells higher priced homes, accounted for 16.3% of home sales this qtr. While the California market is not as hot as it was a year ago, it is still one of its stronger markets. The company raised its forecast for the number of homes it expects to sell in fiscal 2018 to 8.1-8.4K units, from 8-8.5K units. TOL also raised the lower end of its full-year average price forecast to $835K from $830K, keeping the higher end at $860K. The average price of its home rose 7.6% to $852K in the Q3, the highest growth in 4 qtrs. The company booked orders for 2316 homes in the qtr, up 7.1% year-over-year, while selling 2246 homes, an 18.3% rise year-over-year. Gross margin for the qtr slipped to 21.1% from 21.7%, as costs including labor & raw materials rose 28.4%. EPS rose to $1.26, while revenue jumped 27.3% to $1.91B. Analysts had expected EPS of $1.03 on revenue of $1.81B. The stock went up
If you would like to learn more abut TOL, click on this link:
club.ino.com/trend/analysis/stock/TOL?a_aid=CD3289&a_bid=6ae5b6f7
Toll Brothers shares surge after lifting its revenue forecast on robust demand for luxury homes
The bulls continue to feel optimistic in a quiet period for the stock market. Retail earnings are looking good. Trade talks with China later this week have to potential to move markets in an otherwise slow period.
Dow Jones Industrials