Dow recovered 302, advancers over decliners better than 3-1 & NAZ shot up 94. The MLP index rose 4+ to the 274s & the REIT index went up 1+ to the 333s. Junk bond funds crawled higher & Treasuries were a tad lower. Oil was steady in the 71s & gold added 3 to 1238.
AMJ (Alerian MLP Index tracking fund)
| | | | | | | |
| --- | --- | --- | --- | --- | --- | --- |
| CL=F | Crude Oil | 71.79 | | +0.01 | +0.0% | |
| | | | | | | |
| --- | --- | --- | --- | --- | --- | --- |
| GC=F | Gold | 1,234.00 | | +3.70 | +0.3% | |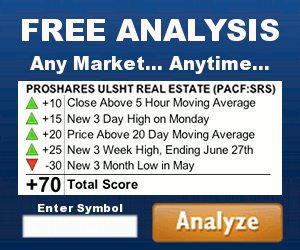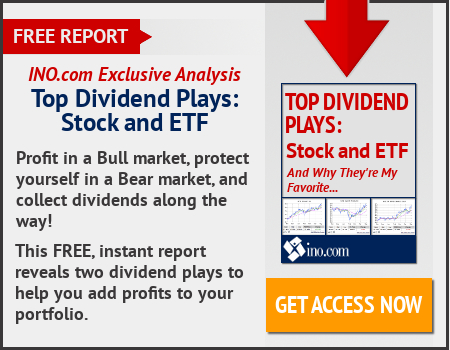 Stocks rose, with a positive stream of earnings driving investor sentiment. In commodities, gold increased, boosted by a softening $, which made the dollar-denominated commodity more affordable for holders of intl currencies. Oil dipped, hit by expectations that inventories in the US are rising. Yesterday, the Energy Information Administration predicted a rise in US shale crude oil production.
Stock rebound on positive earnings
Walmart (WMT), a Dow stock, said its $16B purchase of Flipkart, an Indian e-commerce company, will trim its full-year EPS by about 25¢. The retail giant is now anticipating full-year 2019 adjusted EPS, the figure comparable to estimates, of $4.65-4.80, down from the previous range of $4.90-$5.05. Its fiscal year ends Jan 31. For fiscal 2020, Walmart expects comparable sales growth, that is sales from stores that have been open at least one year, of 2.5-3% & expects earnings to decline by a low-single-digit percentage compared to fiscal 2019, also on account of Flipkart. In May, the company acquired a 77% stake in Flipkart for $16B, its largest-ever deal, to compete with Amazon.com (AMZN). Growth will have an international focus, with Walmart Intl expecting to open slightly more than 300 stores, primarily in Mexico & China in fiscal 2020, which ends Jan 31, 2020. Stateside, WMT expects to open fewer than 10 stores in the same period. Its online push will continue with the company expecting US e-commerce net sales growth to be around 35% in fiscal year 2020 In Aug, WMT posted its best quarterly US sales growth in a decade & raised its full-year sales & profit outlooks. The retailer has benefited from lower unemployment & tax cuts. The stock advanced 1.66.
If you would like to learn more about WMT, click on this link:
club.ino.com/trend/analysis/stock/WMT?a_aid=CD3289&a_bid=6ae5b6f7
US industry expanded again in Sep despite the impact of Hurricane Florence. The Federal Reserve says industrial production, which includes output at factories, mines & utilities, rose 0.3% last month, the 4th straight increase. The Fed says that Florence reduced Sep output growth by less than 0.1 percentage points. The Sep increase was slightly higher than expected & offered more evidence that the US economy is in good health. Production rose 0.2% at factories, led by autos & wood products, & 0.5% at mines. Mining output, which includes oil & gas production, has climbed 8 straight months & surged 24% since 2016 as oil prices rebounded from a slump. Utility output was flat last month.
Job openings hit a fresh record in Aug, indicating companies could face more inflationary pressures ahead with a tight labor market. The vacancies level hit 7.14M for the month, according to the Job Openings & Labor Turnover Survey (JOLTS), a report Federal Reserve officials watch closely for clues about where employment stands. The total number of hires also reached a new record of 5.78M. Openings dwarfed the total level of workers looking for jobs, which stood at 6.23M for that month & fell to 5.96M in Sep, recent Labor Dept statistics show. The JOLTS survey, as it is known, lags the gov nonfarm payrolls count by a month. The survey began in 2000. Economists have been watching JOLTS closely as in indicator of when worker wages might start catching up with the acceleration in employment & the rapid decline in unemployment. The headline jobless rate for Sep was 3.7%, its lowest level in 49 years. Workers continued to show confidence in the jobs market, evidenced by a quits rate that edged just a shade lower from Jul to 3.58M. The rate, which counts those who voluntarily left positions, jumped 12.7% from Aug 2017. Wages have been moving higher over the past year but still haven't broken out of the post-recession range. Average hourly earnings rose about 2.9% in Aug & 2.8% in Sep.
Job openings hit record 7.136 million in August
Earnings season is beginning strongly, investors like what they see. The economic data above is adding to investor enthusiasm. The Dow has narrowed its loss this month to 900. However trade issues remain & interest rates continue to climb, sobering thoughts.
Dow Jones Industrials