Dow dropped 56, decliners slightly over advancers & NAZ crawled up 2. The MLP index added 2+ to the 281s & the REIT index jumped up 5 to the 346s. Junk bond funds slipped lower & Treasuries rose taking the yield on the 10 year treasury down 3 basis points to 3.21%. Oil rose in the 74s (more below) & gold went up 4 to 1192.
AMJ (Alerian MLP Index tracking fund)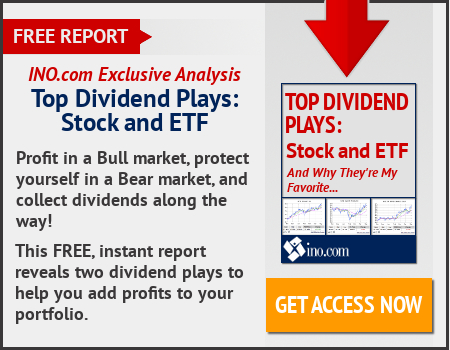 German exports dropped in Aug over the previous month for the 2nd month in a row in the latest disappointing news about Europe's largest economy. The Federal Statistical Office reported that exports were down 0.1% to €110.3B ($126.24B) in Aug, in seasonally & calendar adjusted numbers. Imports decreased 2.7% to €92B, widening the adjusted trade surplus to €18.3B. In unadjusted terms, the trade surplus was €17.2B. Compared to Aug 2017, exports were up 2.2%. This data is not expected to be disturbing.
Millennials are in their prime homebuying years & they're used to cheap credit. So they might be in for a rude awakening as mortgage rates jump. The average rate on the 30-year fixed loan sat just below 4% a year ago, after dropping below 3.5% in 2016. It just crossed the 5% mark for the first time in 8 years & it is poised to move higher. 5% may still be historically cheap, but higher rates, combined with other challenges facing today's housing market could cause potential buyers to pull back. While more people think now is a good time to buy a home, according to a monthly sentiment survey from Fannie Mae, more people also think mortgage rates will go up & more people are concerned about keeping their jobs & growing their incomes. Home sales have been sliding for much of this year & total annual sales are expected to come in lower than last year. Affordability is the clear culprit. With rates now more than a full percentage point higher than a year ago, that adds at least $200 more to a monthly mortgage payment for a $300K loan. It also knocks some borrowers out of qualification because lenders are strict on how much debt a borrower can carry in relation to his or her income. The stronger economy has definitely fueled demand for housing, but the last few years of near record-low supply pushed prices too high too fast. While more consumers may want to become homeowners, more & more simply can't afford it. Higher rates, however, could throw cold water on today's overheated home prices, as sellers see demand fall off & their houses sit on the market longer. The number of price cuts is rising quickly, signaling that sellers & their expectations, are in fact coming back down to earth. Prices are unlikely to fall, but the annual gains should shrink. Higher rates may also take some competition out of the buying market, which has been replete with investors looking to either flip or rent homes. A growing share of those investors use mortgages.
Mortgage rates jump past 5%, signaling more home price cuts ahead
Oil prices rose on growing evidence of falling crude exports from Iran & as nearly 1/5 of daily oil production was lost from offshore Gulf of Mexico wells due to Hurricane Michael. West Texas Intermediate crude was up 67¢ (nearly 1%) at $74.96. WTI hit $76.90, an almost 4-year high, last week. Benchmark Brent crude was up $1.15 (1.4%) at $85.06 a barrel, having fallen as low as $82.66 yesterday. Brent hit a 4-year high of $86.74 last week. Iran's crude exports fell further in the first week of Oct, according to tanker data & an industry source, as buyers sought alternatives ahead of US sanctions that take effect on Nov 4. Iran exported 1.1M barrels per day (bpd) of crude in that 7-day period, Refinitiv Eikon data showed. An industry source who also tracks exports said Oct shipments were so far below 1M bpd. That is down from at least 2.5M bpd in Apr, before Pres Trump in May withdrew the US from a 2015 nuclear deal with Iran & reimposed sanctions. The figure also marks a further fall from 1.6M bpd in Sep. Saudi Arabia, the biggest producer in OPEC, said last week it has increased crude output in Oct to 10.7M bpd, near a record. Iranian Oil Minister Bijan Zanganeh on yesterday called a Saudi claim that the kingdom could replace Iran's crude exports "nonsense.
Oil prices rise as Iran's crude exports fall
Google (GOOG) is expected to introduce two new smartphones, part of its continuing push to embed its digital services & Android software more deeply into the main stream. The new Pixel-branded phones will anchor a product event. GOOG launched its line of high-end phones 2 years ago to better compete against other device makers. That includes many that rely on free software & apps such as the free Android operating system, which powers most of the world's mobile devices, as well as the Google search engine, Google Maps & YouTube. The product roll out comes one day after GOOG shuttered its consumer Google+ site, after the company discovered a software glitch that gave outsiders potential access to private profile data. According to the company, a software glitch in the social site could allow outside developers to potentially access private profile data from up to 500K accounts from 2015 thru Mar 2018. The company cannot confirm which users data were impacted. Additionally, the tech giant disclosed it will not bid for a lucrative cloud contract with the Pentagon over concerns the job does not align with the company's artificial intelligence principles. "While we are working to support the U.S. government with our cloud in many areas, we are not bidding on the JEDI contract because first, we couldn't be assured that it would align with our AI Principles and second, we determined that there were portions of the contract that were out of scope with our current government certifications," a spokesperson said. As GOOG ups its product game, CEO Sundar Pichai is facing growing political pressure. He came under fire last month for declining to appear before a Senate Committee to address questions on social media privacy issues. The stock gave back 10+.
If you would like to learn more about GOOG, click on this link:
club.ino.com/trend/analysis/stock/GOOG?a_aid=CD3289&a_bid=6ae5b6f7
This was a sideways day for stocks. The prospects of reduced global growth concerns clouded investors minds. GOOG is a biggie & its problems added to investor worries. However. even in a sluggish Oct, the Dow is still within 2% of it's record high. So far, so good in what has been a very tough month for stocks (occasionally).
Dow Jones Industrials