Dow tumbled 608 (near the lows), decliners over advancers more 3-1 & NAZ retreated a huge 329 (4+%). The MLP index slumped 8+ to the 257s & the REIT index fell 1+ to the 338s. Junk bond funds fluctuated & Treasuries were bid higher. Oil was flattish (more below) & gold slid back 1 to 1235.
AMJ (Alerian MLP Index tracking fund)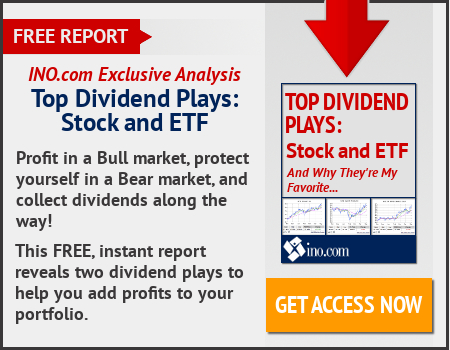 Boeing (BA), a Dow stock, profit soared as airlines continued placing orders for new planes to meet growing demand for travel. The results beat expectations, & BAZ raised its forecast for full-year EPS. Passenger traffic climbed 6.8% in the first 8 months of this year as a growing global middle class opens up to travel. Even a few hiccups, such as this month's shutdown of European low-cost carrier Primera Air, which couldn't find financing, do not lessen its bullishness. CEO Dennis Muilenburg says most of his airline customers are doing fine. "The airline industry is very healthy overall across all of the different types of business models, including low-cost carriers," Muilenburg said. The company predicts the world will demand 43K new passenger planes over the next 20 years. BA delivered 190 airliners in the qtr, down 12 from the same period last year, but BA remains ahead of its 2017 pace. It took 171 net orders, contributing to a backlog valued at $491B & includes more than 5800 commercial planes. Execs said they are getting a grip on supplier problems that have caused production delays for the 737, its most popular plane. Fuselages are again being delivered & the company expects a normal schedule of deliveries from engine maker by the end of the year. BA also runs a large defense business, which recently won Pentagon contracts for a new military training jet & an unmanned plane designed to refuel Navy fighter jets. The company took a $691M charge for early investments in those programs, but Muilenburg said there is a potential $60B market, in planes & follow-on services. They are "franchises that are measured in decades," he added. Excluding what non-repeating gains & expenses, EPS was $3.58, beating the $3.45 forecast. Revenue rose 4% to $25.15, topping expections of $23.72B. It now expects full-year adjusted EPS of $14.90-15.10, an increase from a prior forecast of $14.30-14.50 — with revenue of $98-100B, raising its forecast of full-year revenue by $1B. The stock was up 4.60 (but 10 below session highs).
If you would like to learn more about BA, click on this link:
club.ino.com/trend/analysis/stock/BA?a_aid=CD3289&a_bid=6ae5b6f7
US factories have raised their prices because of tariffs, although inflation has appeared modest or moderate in most parts of the country, the Federal Reserve said in its latest report on the economy. The central bank also said in its latest "Beige Book" report that the economy appeared to be growing modestly to moderately & that businesses across a number of industries had reported labor shortages. The report, a snapshot of the economy gleaned from discussions with business contacts in the Fed's 12 districts between Sep & mid-Oct, detailed business worries about the administration's trade war with China & simmering tensions with other major trading partners. "Manufacturers reported raising prices of finished goods out of necessity," the Fed said, adding that the reason given for the price hikes was higher costs for raw materials such as steel, "which they attributed to tariffs." Still, the Fed signaled that inflation pressures did not appear very high. "Prices continued to rise, growing at a modest-to-moderate pace in all districts." The Fed has raised interest rates 3 times this year in a bid to keep prices from rising too quickly & is widely expected to lift them again in Dec. Pres Trump has slapped tariffs on imports from a range of trading partners, including China, the EU, Canada & Mexico, prompting retaliation against US exports. Among manufacturers in the Dallas Fed's district, which is largely centered on Texas, the Fed said: "Roughly 60 percent of contacts said the tariffs announced and/or implemented this year have resulted in increased input costs." In the Chicago Fed's Midwestern region, "retail contacts across numerous sectors indicated that they expected consumers to see the impact of US tariffs on imports by early 2019." Despite the trade tensions, the Fed said a tight job market has made it difficult for employers to find qualified workers, including "highly skilled engineers, finance & sales professionals, construction & manufacturing workers, IT professionals, & truck drivers."
U.S. manufacturers say tariffs are pushing prices higher
The top Senate tax writer cast doubts on the prospect of Congress passing the vague, new tax cuts that Pres Trump floated this week. The Rep-controlled legislative branch is "highly unlikely" to approve the proposed 10% tax cut for the middle class this year, Senate Finance Committee Chairman Orrin Hatch told reporters. While the retiring Utah Rep said it would "take a real monumental effort" to push a tax bill through, he added that "you can't count out the Congress." As Reps try to juice voter enthusiasm & hold control of Congress, Trump proposed a tax cut that appeared to catch congressional leaders & even some White House officials off guard. On Mon, he said "we're putting in a resolution some time in the next week and a half to two weeks" to give middle-income people a 10% tax cut "on top of" the decreases the GOP passed last year. The Rep tax plan has sparked criticism for benefiting corps & the wealthy more than middle-income people. Hatch's House counterpart, Ways & Means Committee Chairman Kevin Brady, said Tues that he will work with the Trump administration "to develop an additional 10 percent tax cut focused specifically on middle-class families and workers, to be advanced as Republicans retain the House and Senate." Still, passing such a bill before the end of the year appears unlikely. Dems are favored to control the House in the next Congress after the midterm elections. If the party gains control of the chamber, the chances of Trump's proposal passing become even slimmer. Reps hoped their earlier $1.5T tax cut, approved in Dec, would boost them as they defended majorities in Congress. But public reception was not as warm as the GOP hoped. In part to combat lackluster approval for the plan, the House passed a series of bills last month that would in part make individual tax cuts under the law permanent. They are currently set to expire after 2025. Senate Reps have said they will try to take up the 3 House-passed tax bills as they see support for them.
Key Sen. Orrin Hatch says Trump's new tax cuts are 'highly unlikely' this year
US oil prices jumped yesterday, rebounding after several days of weakness as a much bigger-than-expected drawdown in US gasoline & diesel inventories augured for a coming seasonal increase in refining demand. Looming US sanctions on oil exporter Iran helped support prices, but traders remained concerned about the worldwide energy demand outlook. Yesterday, oil prices slumped 5% on concerns tied to a weaker economic outlook. US West Texas Intermediate crude futures rose 39¢ to $66.82 a barrel (a 1% gain). The Energy Dept said gasoline stocks fell 4.8M barrels to 229.3M barrels last week, the lowest in almost a year. Distillates, which include diesel, were down 2.3M barrels, both more than forecast. The EIA data also showed US crude inventories rose 6.3M barrels, much more than the 3.7M -barrel increase expected. Refining utilization rose modestly. Prices had slumped as forecasters such as the Intl Energy Agency predicted slower oil-demand growth for 2019. Weakness in equities has also weighed on crude. With US sanctions on Iranian exports due to take effect on Nov 4, leakers have said 2 Chinese state-owned refiners were not planning to load Iranian oil for Nov. Still, Saudi Energy Minister Khalid al-Falih said yesterday that Saudi Arabia would step up to "meet any demand that materializes to ensure customers are satisfied".
US crude settles 0.6% higher as fuel stocks draw sparks rebound
Stocks had another rough day. BA was a winner, but tech stocks (mostly on the NAZ) along with AT&T (T), which is tech related as it rolls out 5G, were sold heavily. Earnings have not given a spark to investors & techs are out of favor. The volatility index jumped 4+ to the 25s (near multi years highs). The Dow is down about 2K in Oct & the outlook remains glum.
Dow Jones Industrials