Dow declined 126, decliners over advancers better than 4-3 & NAZ rose 19. The MLP index dropped 1+ to the 269s & the REIT index added 2+ to the 241. Junk bond funds fluctuated & Treasuries were steady. Oil inched up pennies (more below) & gold was off 3 to 1225.
AMJ (Alerian MLP Index tracking fund)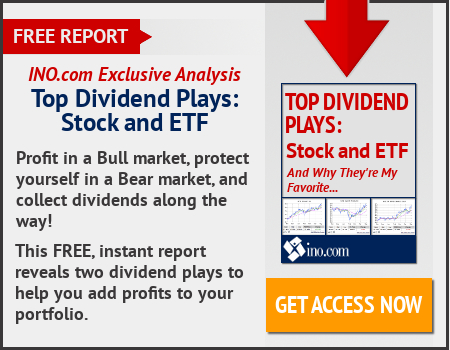 Chinese gov leaders have a message for American investors: They're not afraid of a trade war with the US. Zhang Qingli, a leading member of a Chinese committee tasked with forging alliances with other nations, told a small group of US business leaders, lobbyists & public relations execs that China refuses to be intimidated by an ongoing trade war with the Trump administration. "China never wants a trade war with anybody, not to mention the U.S., who has been a long term strategic partner, but we also do not fear such a war," Zhang said. He also accused Pres Trump's administration of going forward with tariffs even after making progress in trade talks. "The U.S. side has disregarded a consensus with China after multiple rounds of consultations, insisting on waging a trade war against China and continuing to escalate it. In response, China is left with no other option but to make necessary counter actions," Zhang said. Zhang's harsh words echoed China's earlier statements about trade tensions with the US. For the execs, however, it showed there was no end in sight for the ongoing struggle between the 2 nations, & that the Chinese are taking a more tempered approach. The official's "assertion that China doesn't want a trade war but doesn't fear one either showed a tempered resistance to the bolder and more aggressive U.S. posturing," one of the 25 corp leaders in the room said. Zhang serves on the Committee of the Chinese People's Political Consultative Conference (CPPCC) a legislative body that's meant to forge & maintain alliances with other countries, including the US. The meeting involved Zhang and 25 members of the American Chamber of Commerce in Hong Kong. The group is a sister organization of the American Chamber of Commerce in China, a nonprofit organization representing US companies & individuals looking to invest into the region. AmCham China has over 3K individuals & 900 companies. AmCham China works directly with the US Chamber of Commerce, one of the largest lobbying organizations in the world & an opponent of the tariffs. The strong words from the vice chairman of CPPCC comes just a month after Trump imposed $200B on Chinese imports on top of the $50B levy the administration piled onto the country earlier this year. The new trade barrier went into effect in Sep at a 10% rate & is expected to climb to 25% in 2019. China has retaliated with tariffs on up to $60B worth of US items, numbering over 5K. Trump has said he's considering ramping up the trade war with another round of over $257B worth of tariffs but that threat has yet to materialize.
Chinese official tells American investors at a meeting: We don't fear a trade war with the US
Ford (F) started production of the 2019 Ranger, officially bringing the midsize pickup truck back to the US market. Officials from the automaker & the United Auto Workers union gathered at the Michigan Assembly Plant to mark the beginning of Ranger production. Ford is investing $850M in the 3K-worker facility to build Ranger trucks &, starting in 2020, Bronco SUVs. In order to pave the way for the Ranger's launch, the Michigan Assembly Plant ended production of the Ford Focus early this year. The Ranger will feature a 2.3-liter EcoBoost turbocharged 4-cylinder engine paired with a 10-speed automatic transmission. Ford touted best-in-class payload, as well as new driver-assist safety technology & connectivity features with Apple CarPlay & Android Auto capability available. Pricing starts at $25,395, including destination fees, for a SuperCab version with rear-wheel drive. "Ford truck fans demanded a midsize pickup that's 'Built Ford Tough,' and we're delivering with our all-new Ranger that's specially designed and engineered for American truck customers," Joe Hinrichs, Ford's pres of global operations, said. "At the same time, we're revitalizing our Michigan Assembly Plant and securing good-paying jobs for our hourly employees here in the U.S." Ford is seeking to capitalize on strong demand for smaller trucks. The stock was up 6¢.
If you would like to learn more about Ford, click on this link:
club.ino.com/trend/analysis/stock/F?a_aid=CD3289&a_bid=6ae5b6f7
It's been more than a year since Toys R Us filed for bankruptcy, & toy maker Hasbro (HAS) is still struggling with the fallout. Shares fell, after missed on the top & bottom lines & execs detailed inventory issues in Q3. Although retailers rushed in to fill the void left behind by Toys R Us, these new partners have been waiting to place toys on shelves until closer to the holiday season. Previously, Toys R Us would take on inventory earlier in the season. As a result, HAS said its retail inventories in the US were down 17% in Q3. "These are real retailer reductions across our business and then certainly Toys R Us has some impact,"
CEO Brian Goldner said. HAS said that demand for toys & games was high late in Q3. "We were unable to meet all of the demand within the quarter," Goldner said. "As a result, approximately $50 million of U.S. third-quarter orders shipped in the first week of the fourth quarter." The company expects to add a warehouse in the Midwest to help meet this demand and shorten delivery time. CFO Deb Thomas said the company has seen higher shipping costs in the US because of new trucking regulations & a shortage of drivers. HAS has relied heavily on Toys R Us for sales. Toys R Us, which accounted for 15-20% of US toy sales last year, shuttered its last US location on Jun 29. One bright spot for Hasbro is that 83% of customers who bought a toy during the liquidation of Toys R Us said they had already given it away or would be gifting it before the end of Sep according to a report by NPD Group. That leaves only 17% who said they would be giving the toy to someone during Q4. NPD's Juli Lennett noted that birthdays & "no special occasion" were listed as the top 2 reasons for purchasing these liquidation toys, with Christmas coming in 3rd. "So as we go through these transitions our underlying business is quite strong. Our brands are good. Consumers are very excited about what we're doing," Goldner said. "It's just that again we've got to get through the disruption of the Toys R Us business and as, I mentioned, Toys R Us was largest for us in Q3 last year, followed by Q4." The stock was off 3.03.
If you would like to learn more about HAS, click on this link:
club.ino.com/trend/analysis/stock/HAS?a_aid=CD3289&a_bid=6ae5b6f7
Hasbro CEO: 'We were unable to meet all of the demand within the quarter'
Oil futures were little changed after paring earlier losses despite Saudi Arabia's pledge to raise crude production to a record high, 2 weeks before US sanctions potentially choke off Iranian supplies. Benchmark Brent crude oil futures were up a nickel to $79.83 a barrel, while US crude futures rose also rose a nickel to $69.17 a barrel. Several US lawmakers have suggested imposing sanctions on Saudi Arabia over the killing of Saudi journalist Jamal Khashoggi, while the kingdom, the world's largest oil exporter, has pledged to retaliate to any sanctions with "bigger measures." Saudi energy minister Khalid al-Falih said that his country had no intention of unleashing a 1973-style oil embargo on Western consumers, but rather was focused on raising output to compensate for supply losses elsewhere, such as Iran. Falih said Saudi Arabia would soon raise output to 11M barrels per day (bpd) from the current 10.7M. He added that Riyadh had capacity to increase production to 12M bpd. Saudi credit default swaps, a form of insurance against a sovereign debt default, have shot to one-year highs, reflecting investor nervousness. US sanctions on Iran's oil sector start on Nov 4 & it is believed that anything up to 1.5M bpd in supply could be at risk. The outlook for demand next year, meanwhile, is deteriorating. The ongoing trade dispute between China & the US will almost certainly erode demand. OPEC itself estimates demand for its crude will fall to an average of 31.8M bpd next year, from an average 32.8M bpd this year.
US crude rises 5 cents, settling at $69.17, as Saudis pledge to boost output
Dow spent most of the day in the red & NAZ was in the black. But they did not stray far from breakeven. Then there was a little selling going into the close taking the Dow down 100 in the last few minutes. The drama coming out of Saudi Arabia weighs heavily on the markets as does the the US-China trade dispute. Chances are that earnings will only give temporary relief from the intl scene.
Dow Jones Industrials