Dow shot up 326 (near sesion highs), advancers over decliners about 4-1 & NAZ advanced 116. The MLP index rose 3+ to the 231s & the REIT index went up 2+ to 401. Junk bond funds fluctuated & Treasuries were sold, but the 10 year Treasury yield is at an extremely low 1.51%. Oil went up to the 57s & gold dropped 14 to 1534 (more on both below).
AMJ (Alerian MLP Index tracking fund)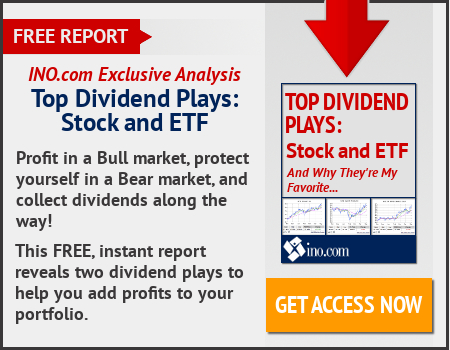 Pres Trump confirmed that US-China trade negotiations are scheduled for today. "We're dealing with China," Trump said. "They really want to make a deal, and the reason they want to make a deal is they've lost millions and millions of jobs, they're losing thousands of companies, they're leaving China." As the Trump administration's trade negotiations with China continue, some are raising concerns about the impact of the trade tensions & tariffs on the US economic outlook
Opens a New Window.
. "For 25 years China's been ripping off the United States. You know that, I talked about it a long time ago. That's one of the reasons I'm probably here as president, I'm in the White House," Trump added. He said, "There is a talk scheduled for today, at a different level." Trump said talks have been ongoing & "we have been talking, we continue to talk." Trump says he does not believe the trade tensions are impacting the US economy in a negative way. "I don't know if it's having an impact on us, I don't think so, I mean, other than we're getting richer," Trump continued.

More American companies are hurting as the US-China trade war intensifies, a new survey of businesses shows, with many saying they are losing sales in China & either slowing or canceling investments. Some 37 of 100 respondents to an annual survey conducted in Jun by the US-China Business Council said their China sales have suffered due to concerns from Chinese companies about doing business with American companies. That's about 7 times higher than the percentage of respondents surveyed in 2018.


Gold prices fell for a 2nd day to their lowest in a week, as China calmed some fears over trade tensions, prompting gains in the stock market & dulling haven demand for the yellow metal. Geopolitical worries were soothed after a spokesman for China's commerce ministry said that Beijing wasn't planning to immediately respond to the latest round of US tariffs. Gold for Dec fell $12 (0.8%) to settle at $1536 an ounce. That was the lowest most-active contract settlement since Aug 22. Gold has climbed nearly 7% so far in Aug, driven by fears surrounding an escalating US-China trade war, which has seen Treasury yields fall toward or below all-time lows & maintained pressure on global yields, where a large chunk of debt carries negative interest rates.
US oil futures found support as Beijing moved to tamp down fears of an immediate escalation of the US-China trade war, allowing the US crude benchmark to build on gains scored a day earlier after an unexpectedly large drop in domestic inventories. Natural-gas prices, meanwhile, headed higher for a 2nd session in a row, getting a lift as traders eye the predicted path for Hurricane Dorian which, for now, is expected to stay away from the Gulf of Mexico production region. West Texas Intermediate crude for Oct rose 44¢ (0.8%) to $56.22 a barrel. Oct Brent crude, the global benchmark, traded at $60.43 a barrel on ICE Futures Europe, down 6¢, ahead of the contract's expiration at the end of trading tomorrow. A spokesman for China's commerce ministry said the country wouldn't immediately respond to the latest round of tariffs, helping to defuse worries around an escalating US-China trade war. The intensifying battle has stoked fears of a global economic slowdown & the potential for a US recession, which would hit demand for energy. The Energy Information Administration yesterday reported that U.S. crude supplies fell 10M barrels last week. That was the biggest one-week decline reported by the gov agency since the 10.8M -barrel fall for the week ended Jul 19.
The bears stayed home today, counting their profits made this month. Some traders were on vacation for this traditionally slow week. Next week, they will return & there will be a lot more excitement in the stock market.
Dow Jones Industrials