Dow fell 128 (about 100 off early AM lows & PM highs), advancers slightly ahead of decliners & NAZ pulled back 13. The MLP index fell 1+ to the 201s & the REIT index rose 1+ to the 429s. Junk bond funds continued little changed & Treasuries were bid higher at the close. Oil climbed higher in the 51s & gold went up 7 to 1578 near recent multi year highs (more on both below).
AMJ (Alerian MLP Index tracking fund)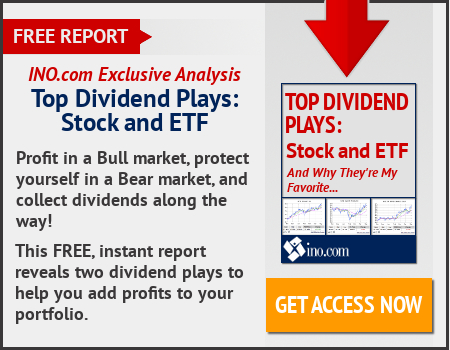 The US does "not have high confidence in the information coming out of China" regarding the count of coronavirus cases, a senior administration official said. The official also noted that China "continues to rebuff American offers of assistance." There are more than 60K confirmed cases of virus, with the vast majority occurring in China, & over 1300 have died. After several days of reporting a slowing number of new cases, Chinese officials said today there was more than 15K additional cases. The majority of those came from a change in how the numbers were reported, with the "clinically diagnosed" cases now counting as "confirmed." There has been skepticism among researchers that the official numbers reflect how contagious the virus truly is. An article published last month in the medical journal Lancet estimated that there were already more than 75K cases in China as of Jan 25. A report said that National Economic Council Director Larry Kudlow also said today that there does not appear to be good transparency by China regarding the outbreak. The World Health Organization sent an advance team to the country on Sun. The outbreak has caused turmoil in markets around the world, especially in the stocks of companies with high exposure to China through their supply chains or key sources of revenue. There have been travel restrictions & factory closures in China during the outbreak, leading market strategists to slash their projections for the country's Q1 GDP.
White House does not have 'high confidence' in China's coronavirus information, official says
World health officials are scrambling to determine just how widespread the new coronavirus is as Chinese authorities reported a surge in new cases overnight after changing how it counts confirmed infections. "How big is the iceberg?" Dr. Mike Ryan, exec director of the World Health Organization's emergencies program, said at a news conference at the agency's headquarters in Geneva. "We do know, and we all accept, that there is transmission occurring at some level in communities. We've all seen those clusters, we've all seen those super spreading events." "The question is how much is happening outside what we see?" he said. The iceberg "might not be that great," Ryan added. Public health officials around the world have been actively testing suspected cases of the virus, & at the moment they are not discovering a huge amount of new cases, Ryan said. "I sometimes find it difficult to understand why the assumption to the awful is the one that's accepted and while the assumption of what might be a higher proportional detection of cases is almost seen as invalid," he added. The flu-like virus, now named COVID-19, has killed at least 1369 & sickened more than 60K worldwide. Earlier in the day, Chinese health authorities confirmed 15K new cases & 254 additional deaths. Health authorities in Hubei province, the epicenter of the outbreak, said that they changed the way they tabulate case totals — "clinically diagnosed" cases now count toward the "confirmed case" count, resulting in the sudden surge among the latter. The change was made so a broader set of patients can receive the same treatment a confirmed case does, according to a translation of the official announcement's Chinese text.
WHO officials scramble to figure out size of coronavirus epidemic: "How big is the iceberg?

"
Gold futures finished higher as refreshed worries about a viral outbreak shifted investor concerns back to the economic implications of the disease, buttressing bullion prices. Chinese health officials changed the method of diagnosing cases of the illness, which has been officially named COVID-19. As a result, there was a 7fold increase in the number of cases of new cases of COVID-19, the new coronavirus illness that was first identified in Dec in Wuhan, China, based on a new diagnostic protocol, according to China's National Health Commission. Gold for Apr rose $7.20 (0.5%) to settle at $1578 an ounce. Prices posted a gain yesterday, their 5th rise in 6 sessions. Precious metals prices are also benefiting from a slide in rates of gov bonds, which have drawn bids due to the reignited fears of the viral illness emanating from China & its potential to hurt global economic growth. Meanwhile, in economic data, Jan consumer prices rose by a modest 0.1%, but ticked 0.2% higher once the figures were stripped out for food & energy prices. US initial jobless claims for last week edged up 2K to 205K, underlining the strength of the labor market.
Gold prices finish higher as renewed coronavirus fears buoy haven assets
Oil futures ended higher, extending their streak of gains to a 3rd straight session, as the potential for OPEC+ output cuts fueled some optimism, despite a rise in the number of COVID-19 cases in China lower forecasts for oil demand growth. West Texas Intermediate crude futures rose 25¢ (0.5%) to settle at $51.42 a barrel while Apr Brent crude rose 55¢ (1%) to $56.34 a barrel. Prices for both benchmarks posted gains in each of the past 2 sessions. China today reported 254 new deaths from the virus over the past 24 hours, while the number of new cases jumped 15,152, after the gov applied a new methodology in hard-hit Hubei province of diagnosing infections of the novel strain of coronavirus that reportedly originated in Wuhan, China, last year & was recently classified by the World Health Organization as coronavirus disease. The new figures brought total deaths from the outbreak at 1362, while the total number of confirmed cases rose to almost 60K. The IEA lowered it forecast for oil-demand growth to its slowest pace since 2011, blaming the viral outbreak. The agency now expects global demand for crude to grow by 825K barrels a day in 2020, down 365K barrels a day from its previous forecast. OPEC yesterday also cut its forecast for growth in crude demand this year.
Oil up a 3rd straight session as traders eye coronavirus and OPEC's update
Stocks had a volatile day, ending in the middle of session high & low prices. Uncertainty about how badly the global economy will be hurt are unknown & that raises fears for investors. The Volatility Index (VIX) was up modestly to the low 14s, still fairly low territory. Safe haven gold is flirting with multi year highs, making the bulls nervous about the future of the stock market. The status of the coronavirus scare will drive the stock prices tomorrow & into next week.
Dow Jones Industrials