Dow jumped 193, advancers over decliners about 2-1 & NAZ gained 35. The MLP index rose 3+ to the 202s & the REIT index was fractionally higher to the 426s. Junk bond funds inched higher & Treasuries were sold. Oil rebounded 1+ to the 51s (more below) & gold slid back 1 to 1568.
AMJ (Alerian MLP Index tracking fund)
| | | | | | | |
| --- | --- | --- | --- | --- | --- | --- |
| CL=F | Crude Oil | 51.38 | | +1.44 | +2.9% | |
| | | | | | | |
| --- | --- | --- | --- | --- | --- | --- |
| GC=F | Gold | 1,568.30 | | -1.80 | -0.1% | |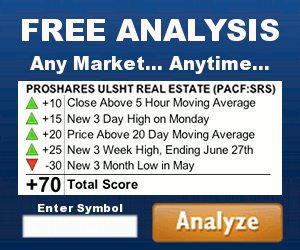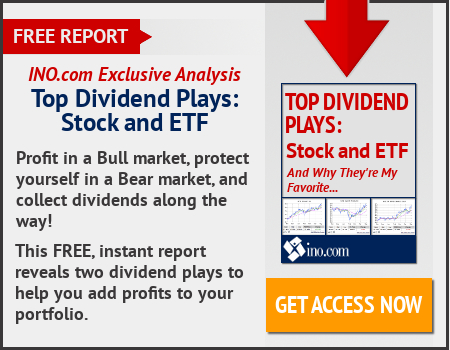 Stocks rallied to record highs as the spread of the coronavirus slowed for a 2nd day & investors shrugged off Bernie Sanders' victory at the New Hampshire primary. The Dow & S&P 500 hit fresh records while the NAZ traded just below its own peak. The number of coronavirus cases rose to about 45K worldwide as the death toll pushed past 1100. West Texas Intermediate crude oil was up 1.9% at $50.90 a barrel & gold was down a tad at $1568 an ounce. Treasuries were lower, pushing the 10-year yield up 4 basis points to 1.63%. In Europe, Britain's FTSE led the way, up 1%, while Germany's DAX & France's CAC added 0.8% & 0.5%, respectively. Markets gained across Asia with China's Shanghai Composite & Hong Kong's Hang Seng each up 0.9% & Japan's Nikkei higher by 0.7%.
Oil jumped more than 3% as China reported the lowest number of new coronavirus cases since the end of Jan, easing concerns about a drop-off in demand for oil. Prices also got a boost as traders eyed potentially steeper production cuts from OPEC. West Texas Intermediate crude gained 3.5% ($1.77) to trade at $51.67 per barrel, while intl benchmark Brent crude rallied 4% ($2.23) to trade at $56.24 per barrel. Last night China's National Health Commission said there were 2015 confirmed new cases of the coronavirus on the mainland & 97 additional deaths, bringing the total numbers to over 44K confirmed cases & 1113 deaths. In a closely-watched monthly report, OPEC cut its forecast for oil demand growth this year, saying the coronavirus outbreak was the primary reason. The cartel said it expects 2020 daily oil demand growth to be 990K barrels per day (bpd), which is 230K bpd below prior forecasts. This, in turn, could encourage OPEC & its allies (OPEC+) to implement additional production cuts. "The impact of the Coronavirus outbreak on China's economy has added to the uncertainties surrounding global economic growth in 2020, and by extension global oil demand growth in 2020," OPEC said in the report. An OPEC+ technical committee last week recommended expanding production cuts to steady the market price, although Russia's oil companies support keeping the current cuts in place for another qtr but not expanding them. Moscow's official response is yet to be seen.
Oil jumps more than 3% as new coronavirus cases slow, Street eyes deeper production cuts
China reported another drop in the number of new cases of a viral infection & 97 more deaths, pushing the total dead past 1100 as postal services worldwide said delivery was being affected by the cancellation of many flights to China. The National Health Commission said 2015 new cases had been reported over the last 24 hours, declining for a 2nd day. The total number of cases in mainland China reached 44,653, although many experts say a large number of others infected have gone uncounted. The additional deaths raised the mainland toll to 1113. 2 have died elsewhere, one in Hong Kong & one in the Philippines. In the port city of Tianjin, just southeast of Beijing, a cluster of cases has been traced to a department store in Baodi district. 1/3 of Tianjin's 104 confirmed cases are in Baodi, the Xinhua state news agency reported. Japan's Health Ministry said that 39 new cases have been confirmed on a cruise ship quarantined at Yokohama, bringing the total to 174 on the Diamond Princess. The US Postal Service said that it was "experiencing significant difficulties" in dispatching letters, parcels & express mail to China, including Hong Kong & Macau. Both the US & Singapore Post said in notes to their global counterparts that they are no longer accepting items destined for China, "until sufficient transport capacity becomes available."
Interest rates should stay where they are as the economy grows & the consumer continues to be in good shape, Philadelphia Federal Reserve Pres Patrick Harker said. A voter this year on the policymaking Federal Open Market Committee, Harker endorsed a wait-&-see approach to monetary policy after a year in which the central bank cut its benchmark rate 3 times. "My own view right now is that we should hold steady for a while and watch how developments and the data unfold before taking any more action," Harker said in prepared remarks. He described the national economy as being "in good shape." "The news in general continues to be good for the consumer sector," Harker added. "Thanks to the lowest unemployment rate in 50 years and growth in wages, consumers are upbeat about the economy. Consumer confidence is high, and the optimism should support household spending this year." At its Jan meeting, the FOMC elected to keep its funds rate targeted in a rate of 1.5%-1.75%. The post-meeting statement said the committee would "continue to monitor the implications of incoming information for the economic outlook." At the Dec meeting, the "dot plot" of individual members' rate expectations pointed to no moves in 2020. Still, the market is pricing in a 60% chance of a 25 basis point cut by Sep & a 41% probability of another move by the end of the year, according to the CME.
Federal Reserve's Patrick Harker says interest rates should 'hold steady for a while'
Investors are willing to throw auction to the wind in pursuit of higher stock prices. The Volatility Index (VIX) fell to the 14s, close to its low levels in the last year when stocks had a major rally. The Dow needs another 500 to go over 30K & that could be coming soon. The NAZ needs 320 to reach 10K. This looks to be an exciting time for investors.
Dow Jones Industrials