Dow was up 47, advancers ahead of decliners 2-1 & NAZ fell 5, pulled down by Apple (AAPL) stock. Banks stocks are strong, taking the Financial Index up another 1+ to almost 240, a new post Lehman collapse high. The MLP index was up 2 to the 429s & the REIT index rose 1½ to the 281s. Junk bond funds were higher along with rising stock prices & Treasuries pulled back as risk averse thinking has been put on hold for several months. Oil continues to push for $100 & gold was up a smidgen.
AMJ (Alerian MLP Index tracking

fund)
Free Trading Course
Top 50 Trending Stocks
Traders Blog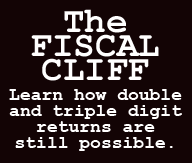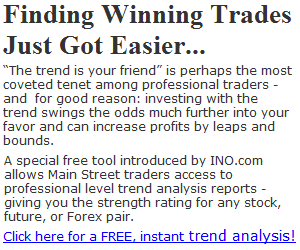 | | | |
| --- | --- | --- |
| U.S. 3-month | 0.084% | |
| U.S. 2-year | 0.264% | |
| U.S. 10-year | 1.982% | |
| | | | |
| --- | --- | --- | --- |
| CLH13.NYM | ...Crude Oil Mar 13 | ...97.48 | ... 0.45 (0.5%) |
Photo: Bloomberg
It's hard to believe but the federal gov reported a rare surplus for Jan & is on track to run its smallest annual budget deficit since Obama took office. The Treasury said that the gov took in a surplus of $2.9B, the first monthly surplus (small by today's standards) since Apr, a month that benefited from income tax payments. The budget benefited from an estimated $9B in extra revenue from higher Social Security taxes. That helped lower the deficit thru the first 4 months of the budget year to $290B, nearly $60B lower than the same period a year ago (the budget year begins Oct 1). For the entire year the CBO is forecasting the deficit will total $845B which would be the first time gov hasn't run an annual deficit in excess of $1T since 2008! The deficit is projected to be smaller this year because the gov is collecting more revenue, mainly because of faster job growth & higher taxes. At the same time, the gov is spending less on some programs, partly because of spending cuts that were enacted under a 2011 agreement to raise the federal borrowing limit. Also, the improved economy has reduced demand for unemployment benefits & some other gov programs.
U.S. Treasury Posts First January Budget Surplus Since 2008
Spain has succeeded in stabilizing a banking system that almost collapsed last year & is well-positioned for better economic times going forward, said Mario Draghi. He delivered the upbeat assessment to Spanish politicians behind closed doors in Parliament, later telling reporters that "Spain is on the right track." The country has had to make a host of painful austerity measures & received a bailout package for its banks funded by the eurozone. "Today Spanish banks are properly capitalized by and large, so in a position to give credit," Draghi said. The ECB itself has been instrumental in taming Spain's financial crisis. In Aug it announced a program to buy gov bonds of countries in need to bring down their borrowing rates. The move scared investors away from betting on Spain's financial collapse. Since then, Spain's borrowing rates have dropped sharply & the stock markets rallied. However the economy remains in recession & a recovery is expected to be slow at best. Though many Spanish individuals & businesses say they are still unable to get loans except to buy property that the banks want to unload from their balance sheets, Draghi said "borrowers who have no debt or little debt are actually able to get credit." He suggested that borrowers who have existing debt may see their ability to get credit improve toward the end of this year as the euro-zone experiences a slow & modest economic recovery. "We will see credit flows picking up at that time as well," Draghi said.
Photo: Bloomberg
AAPL CEO Tim Cook said AAPL will "thoroughly consider" a push by Greenlight Capital to use some of its $137B in cash & securities for preferred stock. He is facing pressure from shareholders who have seen the stock slump more than 30% since a Sep high amid slowing sales growth & tightening competition. Greenlight is suing AAPL to block a proposal to eliminate the board's ability to issue preferred stock without seeking shareholder approval, a legal effort Cook described as a "silly sideshow." "We welcome all ideas from all of our shareholders, including Greenlight, and we're going to seriously consider it," Cook said. "The management team and the board are in very active discussions." Greenlight is recommending that AAPL issue $50B of preferred stock with a 4% annual cash div, to be traded alongside common shares & funded by operating cash flow. Preferred stock can have a higher yield & be issued without diluting the value of common shares. Greenlight's effort comes as growth is slowing for the iPhone as the smartphone market becomes increasingly saturated. At the same time, new products such as the iPad mini, priced to challenge other tablets, are eroding profit margins. The stock fell 12 to 468 & is down more than 230 from its record highs..
Apple CEO Cook Says He's Considering Greenlight's Push for Preferred Stock
Apple (AAPL)
Stocks had another up day based on earnings that were just good enough. AAPL continues to be a drag on the markets, shown directly in the NAZ & to a lesser degree in the S&P 500 where it accounts for about 4% of the total value. There's not much to say now. The bulls will have to take the Dow up another 150 to set a new record. Tomorrow the president's speech will make the difference, one way or the other.
Learn More About MarketClubs $8.95 Trial!
Today's Video Market Update
Start and monitor your own portfolio...Free!